Once known as Zara and the former proud capital of Dalmatia, the good times have well and truly returned to Zadar. The arrival of Ryanair in 2007 opened up tourism in a major way, and the city has won a number of accolades and awards in recent years for its tourism.
The historic old town on a peninsula contrasts with no less than four national parks within easy reach, a number of great island experiences, and a rising gourmet scene. Excellent connections make it a good base to explore the wider region, and with an increasing number of low-cost flights into Zadar Airport, it is little wonder than more and more tourists are coming to discover the city with 'the most beautiful sunset in the world.'
This page is sponsored by Falkensteiner Punta Skala, your 5-star Zadar resort experience.
Welcome to Zadar!
Is Zadar worth visiting?
Most definitely! Zadar is one of the most complete destinations on the Adriatic coast in many ways. An historic city with Liburnian roots dating back to the 9th century BC; a spectacular old town dripping in history as evidence of its might as the former capital of Dalmatia; gorgeous islands in front and mountains to the rear, both of which are home to some of Croatia's National Parks; an activity paradise; and fabulous local food and wine. And why not throw in the world's best sunset to end another perfect Zadar day?
Is Zadar expensive?
Much less expensive than nearby destinations such as Split, Dubrovnik or Hvar, prices in Zadar are reasonable, especially if you stay away from the tourist traps. Things are understandably more expensive in the summer months, one more reason why an out of season visit is an attractive option. For an overview of prices, check out the Numbeo overview of the cost of living in Zadar.
How many days do you need for Zadar?
That depends on what kind of holiday you are looking for. The pre-pandemic trend of keeping on the move seems to be changing somewhat, with people looking to spend more time in a single location. And as a base to explore, Zadar is excellent. Enjoy the historic old town, visit the islands, hike in the national parks, slow down to the pace of the Dalmatian way of life...
One can easily spend a week or more exploring the city and its surroundings, before moving on to the next place. And if you are looking to completely unwind, there are few better options on the coast that the Falkensteiner Punta Skala resort in Petrcane.
For those in more of a hurry, wanting to combine a visit with other destinations, the old town is a must see, but can be done in a day. Many tourists arrive on budget flights to Zadar Airport, spend a night or two in the city, then continue on to Split.
One of the great things about Zadar is its location, which gives travellers plenty of flexibility and options.
Is Zadar safe?
Yes. Croatia is one of the safest countries in Europe, with a strong sense of community. Safety incidents are rare, and women are safe to walk alone late at night.
How far is Zadar from...?
A very common search term - how far is Zadar from...? The city's connectivity is one of its attractions. The airport connecting it to the world if just 20 minutes, away, and the A1 motorway brings the whole of Croatia within reach - Split 1.5 hours, Dubrovnik 4 hours, Zagreb 3 hours, and Istria 3 hours. And if you fancy a relaxing ferry from Italy, the Ancona ferry direct into Zadar in the summer is 9 hours.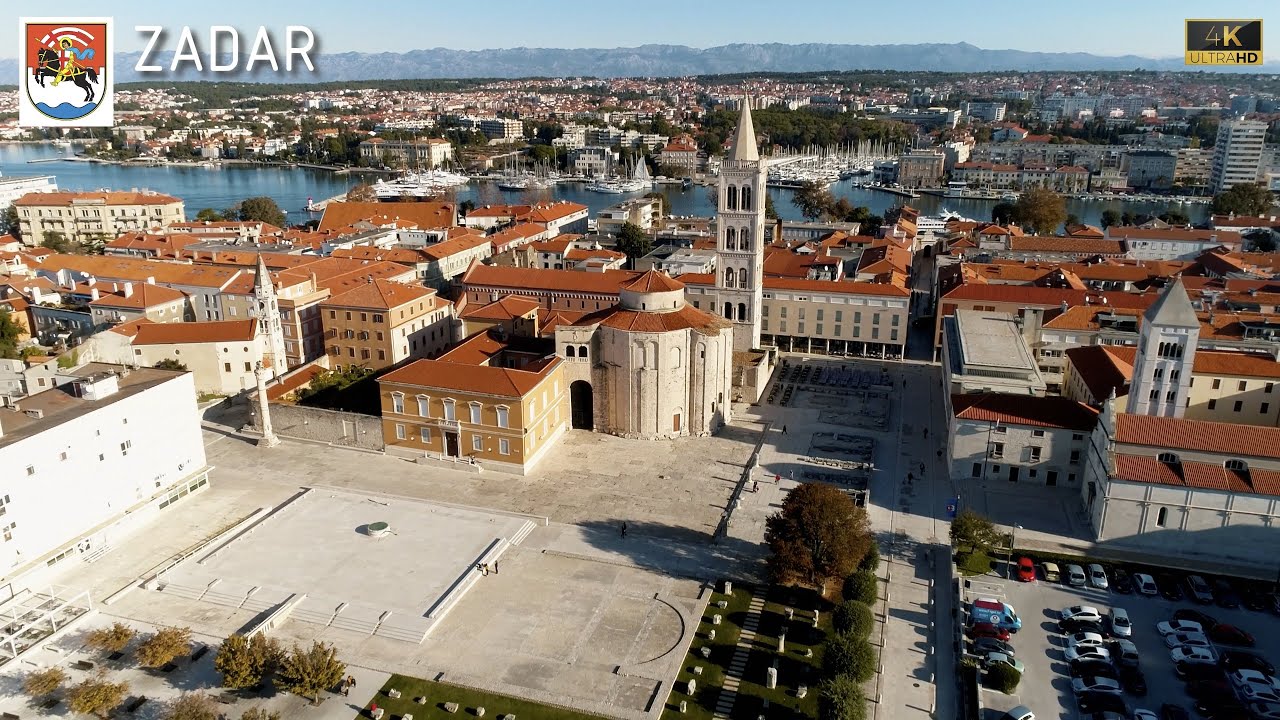 When to visit Zadar?
The majority of tourists come in the summer, when the city is at its liveliest. In non-pandemic years, there are plenty of events and festivals, and the warm Adriatic is obviously enticing.
But Zadar is also appealing at all times of the year. The shoulder months of May, June, September and October have less crowds, lower temperatures (but still warm enough for swimming), and lower prices. If you are looking for an active holiday, this is perhaps the ideal time to come for cycling and hiking. Almost all tourist business will be open.
Winter on the Dalmatian coast is a totally different affair. The locals have time after their busy season, and thoughts turn to their olive groves. Many tourist businesses close over winter, which can give the feeling of a slightly desolate place. But if you are looking to escape the crowds, and have such a magnificent city and surroundings to yourself, off season can be surprisingly pleasant. The climate is temperate and the nature is divine.
Is Zadar a good place to live?
Yes! Not too big, not too small, Zadar has the convenience of a big city (although its population is 75,000) without the crowds. Add to that the leisurely Dalmatian lifestyle, access to the sea, islands and mountains and a great climate, and the pluses are already adding up. Its ease of connection to other parts of Croatia are an additional bonus.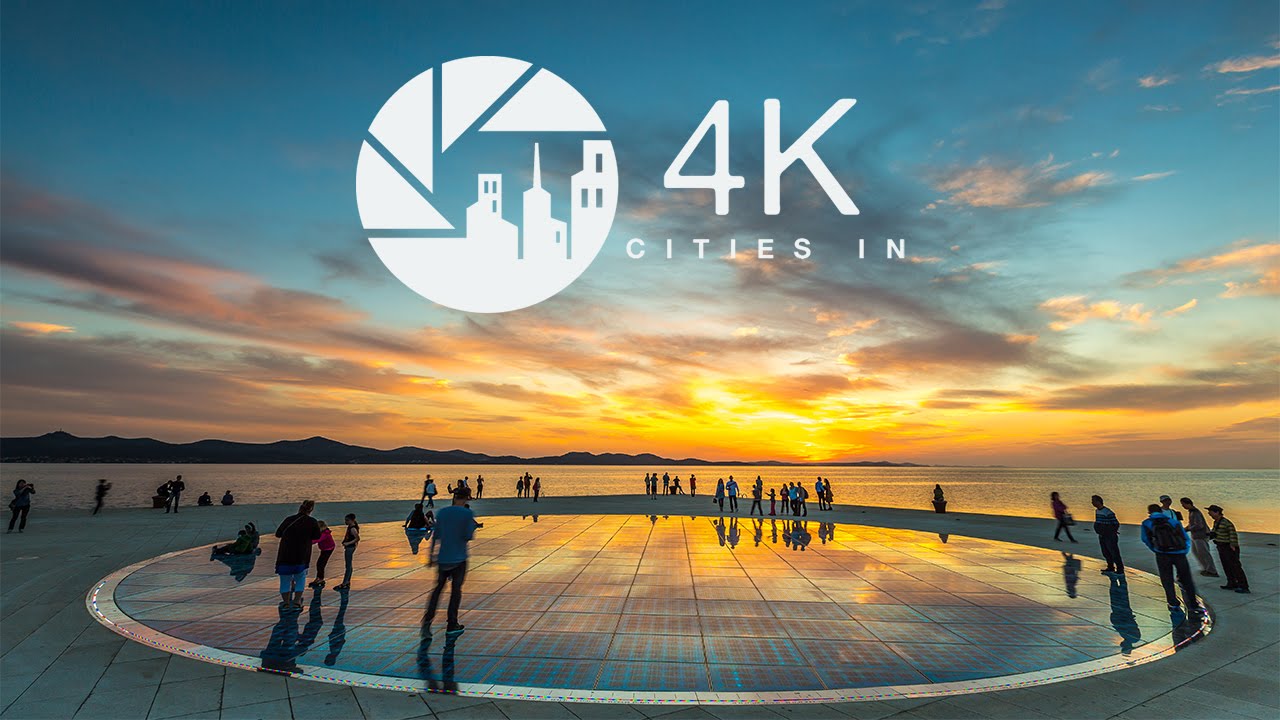 5 Best Things to Do in Zadar
Zadar has some rather unique attractions and plenty of things not to miss. Here are the top 5:
The most beautiful sunset in the world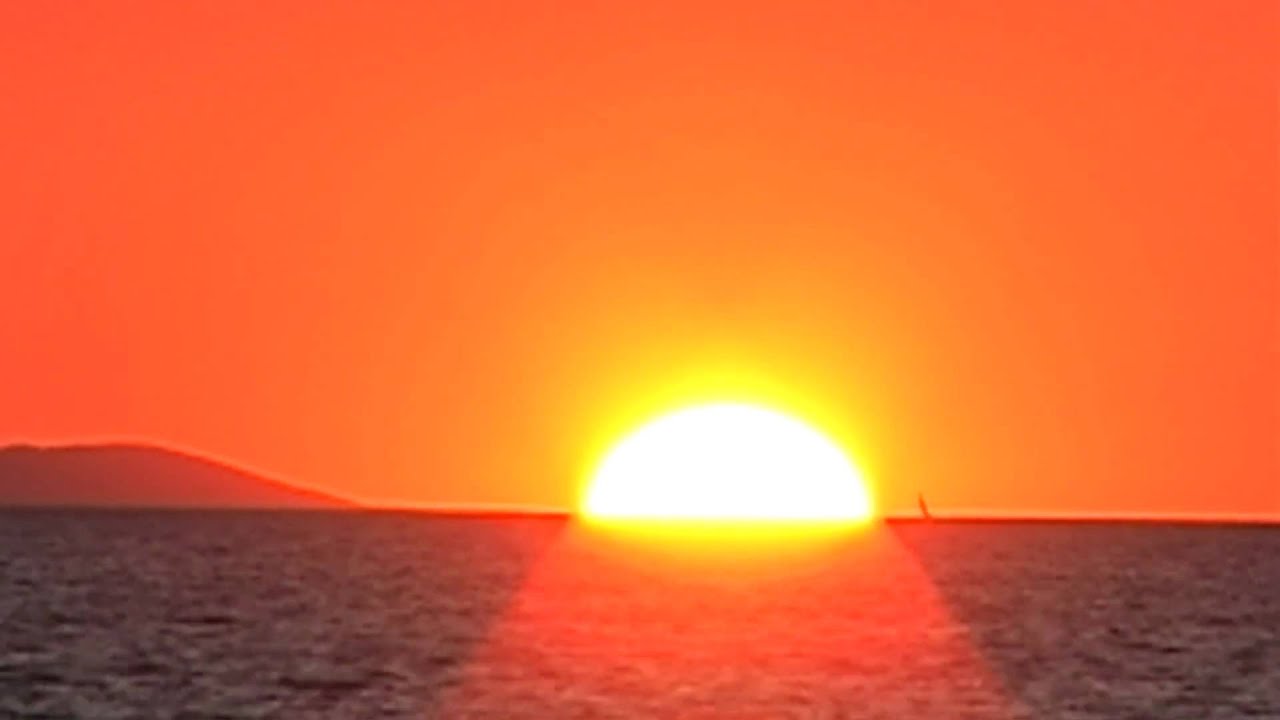 You will not be in Zadar long before you notice the extraordinary sunsets, but the chances are that someone will mention them before the sun goes down, for Zadar has the most beautiful sunset in the world. Who says so? None other than Alfred Hitchcock, when he stayed in room 204 of what was the Hotel Zagreb. Judge for yourself in the video above.
Of course, when I tried to show people the amazing sunset a few years ago, dressed up as Hitchcock a few years ago, the sun would not shine...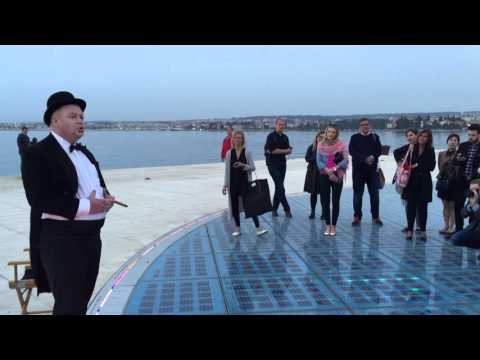 One of the best places to observe the sunset is at The Greeting to the Sun (in the video above), which consists of three hundred multi-layer glass plates in the shape of a circle 22 meters in diameter. It is conceived as a spatial installation in the form of an amphitheatre surrounded by stone blocks with a presentation of all Solar System planets and their orbits.
Where music meets the Adriatic: the Zadar sea organ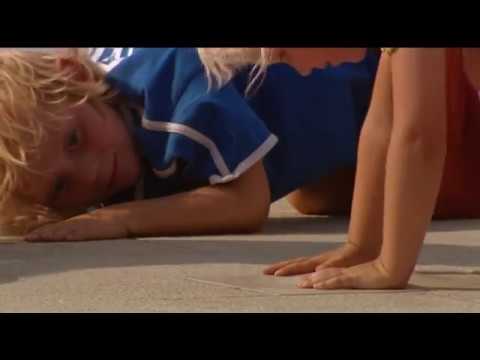 One of the best Zadar attractions is the sea organ. The magic that is the Sea Organ, known as the Morske orgulje in Croatian is mesmerizing. Okay, it's not magic, the music actually comes from the waves. The waves push air through 35 underwater pipes stretching across 70 meters, and the sound pops-up all along the promenade, known as the Riva.
Ancient Glass Museum
A visit to Croatia's 5th largest city is full of history which includes this unique glass collection of over 5000 different glass objects from the first century BC all the way to the fifth century AD. Specific objects include things such as jars, files, and goblets.
Of particular interest to me was to see how Roman royalty stored skin cream & perfume - 2,000-year-old skin cream jars - how amazing to see that survive. There are also iconic chalice's that were used to celebrate mass, as well as delicate fish made from glass. All of the these have been delicately and expertly removed from various archaeological locations scattered throughout Dalmatia
Donat Cathedral
Those who are interested in architecture will want to make their way over to this church because it is widely considered to be among the finest examples of Byzantine church architecture. The rounded interior is designed so that the light that falls into the sanctuary makes varied patterns at different times of the day. However, because the inside of the building is somewhat plainly decorated compared to the exterior, those who are not architecture enthusiasts may only want to view the building from the outside rather than venturing in.
Once night falls, during summer you can enjoy the sounds of the Musical Nights Festival, a classical music festival that runs from July to August each year, bringing the 9th century Saint Donatus Church and Roman Forum to life.
Gold and Silver Museum
There are quite a few museums in Zadar, and this is one of the best. Head to the church of St Mary's, and then turn left. There you'll see a small door selling tickets. This museum with priceless treasures has been preserved by the Benedictine nuns and has been since WWII.
A city of basketball and Luka Modrić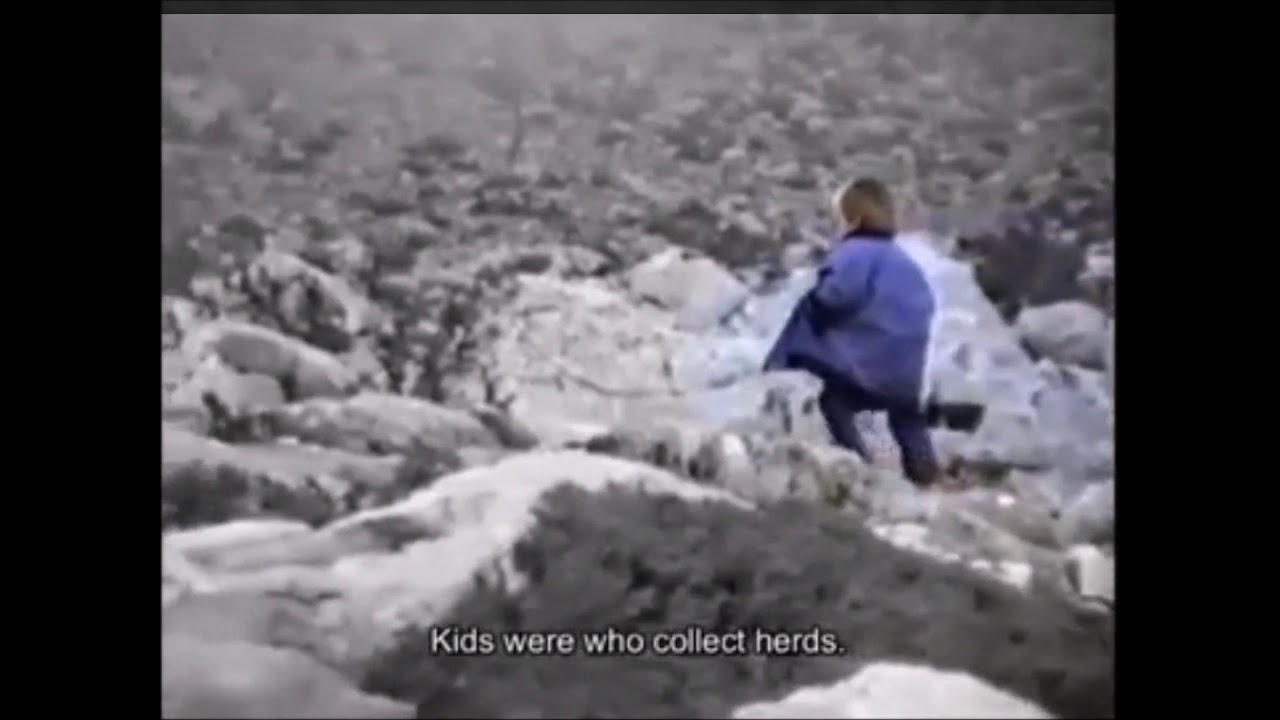 Recognise this little 5-year-old goat-herder, who is arguably now Zadar's most famous son? Little Luke Modric won the hearts of millions with his performances for Croatia in the World Cup, but the Real Madrid star had very humble beginnings.
He is from the Zadar region, from a small village called Modrici. He is one of a quartet of famous footballers, who learned their trade on the streets of the city. The others are Sime Vrsaljko, Danijel Subasic and Dominik Livakovic. This is how Zadar welcomed home its World Cup heroes: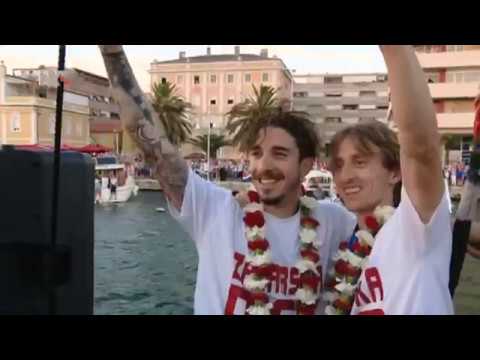 Football is not the only sport for which Zadar is famous, however. It is home to a respected basketball school and one of its sporting sons, Kresimir Cosic, is a member of the Hall of Fame. And visiting basketball teams have learned to fear the intimidating atmosphere of Jazine - see below.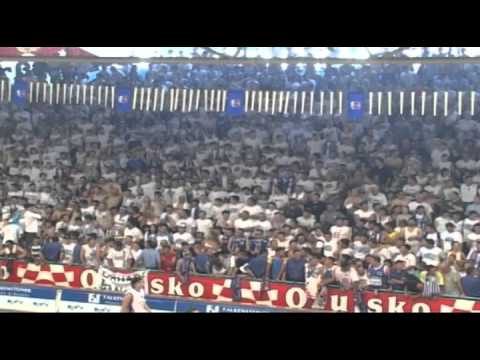 Digital Nomads in Zadar
Currently there is only one co-working area designated for DN / Remote workers called COIN. This is an area which I expect will expand rapidly in the next year or so. You can follow the latest on the TC Digital Nomad in Croatia in a Page.
Zadar Souvenirs
Maraschino liqueur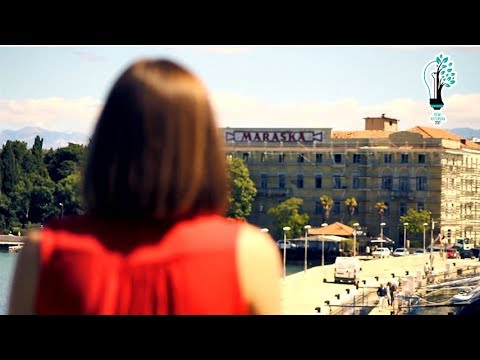 When in Zadar you have to try…
Maraschino is a liqueur originally from the city of Zadar in Croatia and Torreglia (Italy), obtained from the distillation of Marasca cherries. The small, slightly sour fruit of the marasca cherry tree (cerasus acidior), which grows wild along parts of the Dalmatian coast, lends the liqueur its unique aroma.
Real Estate in Zadar
Zadar, as many other places on the Croatian coast, experienced a property boom in 2004, as predominantly UK and Irish investors bought property in large numbers. The spending spree stopped before the 2008 crash, but the market has never really recovered from the crash.
Buying property in Croatia is not for the fainthearted, and I advise that you read the TC property buying section before you dive in, as well as seeking professional advice to guide you through the process. If you want to proceed and are looking for a recommended agent, then please contact us.
Map of Zadar
Where is Zadar located on the map?
Map of town
Weather in Zadar
Zadar and COVID-19
The pandemic has dominated everything for more than a year, and the situation changes almost on a daily basis. For the latest information, including where to test in Zadar, follow the TC Daily Travel Update.
More information
Zadar live cam
Missing your favourite Dalmatian city, and dreaming of your summer there. Check out life in Zadar right now.
Zadar: People's Square, City Lodge
Apps
There are an increasing number of apps for your smartphone to help you get the most out of your stay in Zadar. These include the official tourist board app, Secret Zadar, Authland's Authentic Things to Do in Zadar, and Zadar Bike Magic. You can learn more about and download each or all here.
Can I drink the tap water in Zadar?
Yes, the tap water all over Croatia is safe to drink, as is the water available at public fountains. So rather than throwing away that plastic bottle and buying a new one, why not refill the original bottle with some cool, refreshing Dalmatian water?
LGBT Zadar
Dalmatia is a conservative society, and open displays of LGBT are not generally welcome. Having said that, things are a lot more tolerant than even a decade ago. For more information and tips, check out the TC LGBT Croatia guide.
More information
Zadar Tourist Board
Jurja Barakovića 5
HR - 23000 Zadar
Telefon: +385 (0)23 316 166
E-mail: This email address is being protected from spambots. You need JavaScript enabled to view it.
www.zadar.travel
To follow the latest news from Zadar, check out the dedicated TCN page.