With a breathtaking coastline and over a thousand islands, sailing in Croatia is the ultimate holiday adventure and here is where all you will find answers to all your questions about charters, yachts, catamarans, marinas, learning to sail, family adventures and so much more!
'Sailing in Croatia: Your One-Stop-Shop for everything sailing' is sponsored by 45 Degrees Sailing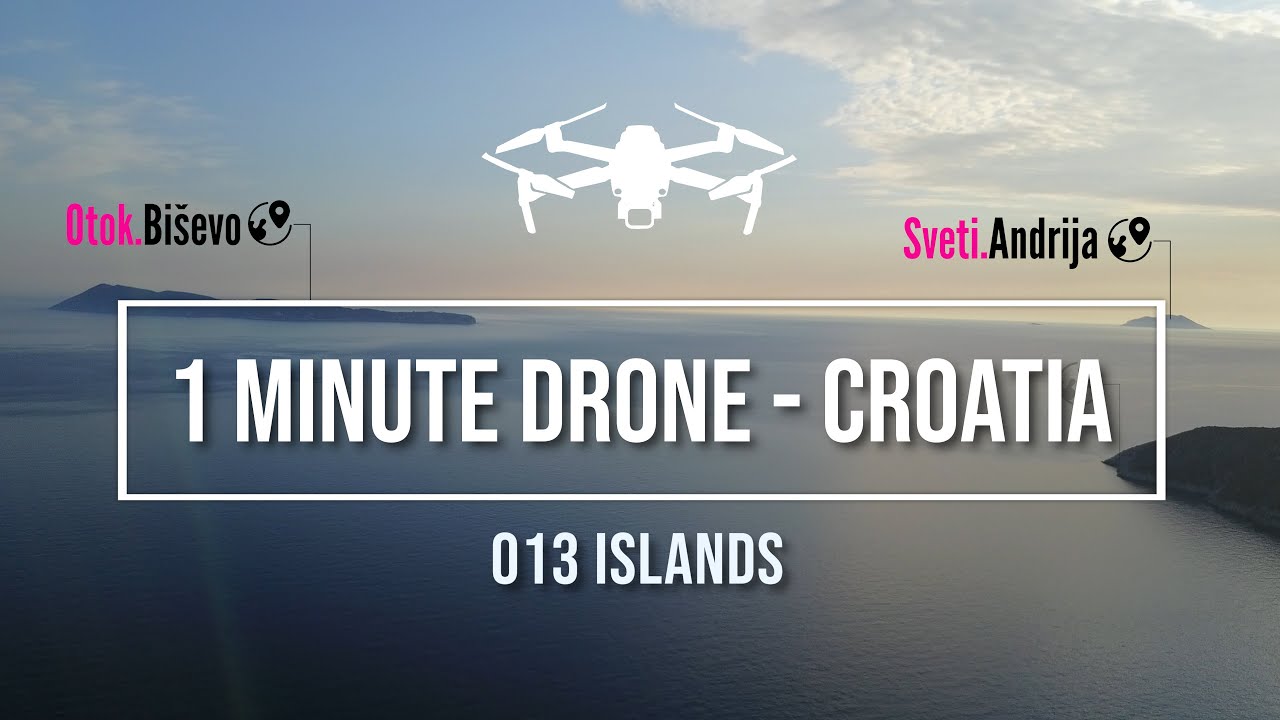 Sailing in Croatia - Welcome Aboard!
A sailing holiday in Croatia is something everybody should experience at least once in their lifetime. Just imagine sailing in a land of over 1,200 islands, endless bays and beaches, and some of the cleanest waters in the world. All served up beneath trademark blue skies.
And as more people discover the wondrous joys of navigating the Adriatic coast, more opportunities, tours, regattas and other ways to enjoy life on the Adriatic are on offer. There really is something out there to suit everyone.
Yet, with so many options available, planning your sailing adventure in Croatia can be daunting.
There are a variety of destinations to choose from: Pula, Trogir, Split, Dubrovnik, to get you started.
And many islands to visit: Hvar, Vis, Korcula to just to name a few! Not to mention all the things to see: Green Caves, Blue Caves, historic monuments, national parks, UNESCO heritage sites. So many factors to consider as you create your itinerary!
Then all those new terms to learn (bareboat charter, heads, stern-to) before you can make a decision and really be confident in your choices.
And as always, there are so many questions and often it is hard to find who to ask them to! Things like, is sailing in Croatia safe? How much does a sailing holiday in Croatia cost? When is the best time to sail in Croatia?
That's exactly what we're here to help you with. Let us provide clarification on all of the above and so much more.
Welcome aboard.
Let's start planning your Croatia sailing holiday together!
Looking to Escape the Crowds?
At a time when COVID-19 is still very much relevant, the ability to escape crowds is a significant factor in choosing your next holiday destination. Sailing holidays in Croatia may well be one of the best (and most enjoyable) ways to avoid unnecessary contact with others this summer.
Leaving your chosen marina, your itinerary can have you avoid the crowds and enjoy the seclusion and intimacy that is available by renting your own yacht. With just you and your chosen group onboard, it's a fantastic way to be self-sufficient in your own little bubble.
Spend your days uncovering just a touch of the 1,200 Croatian islands and their secret coves, many of which are only reachable by boat. Here is where you will experience some of the most glorious untouched treasures that many countries can no longer offer.
In the evenings, you have options for where you will settle in over-night.
You could anchor in a deserted bay. Be sure to check the weather to ensure that you will be safe and sheltered overnight.
You can moor at a family owned and operated restaurants where the emphasis is on fresh, local and simple food. Be sure to call ahead and reserve your space because the spots are finite and you don't want to arrive only to find out you're too late.
Or choose to dock at a more popular ports stern-to where you can fill up with fresh water and connect to shore power. You can explore the town and choose between eating ashore or cooking on-board. Most towns will also have fresh fruit and vegetables available to buy, as well as fresh bread and baked goods from the supermarkets and bakeries.
Keep in mind that as soon as restrictions are no more, everyone has the vaccine, and people can start traveling again, the crowds will be back and in record numbers.
So why wait?
Let's start living life again, today!
Is Sailing in Croatia Safe?
This is one of the biggest FAQ, especially with everything going on in the world, so let's start here.
After the last crazy 12 months we will look at 'is sailing in Croatia safe' from two perspectives. First in regards to COVID.
We wholeheartedly believe that a sailing holiday in Croatia is the safest option for your summer holiday and here's a few reasons why:
No Hotel Lobbies, Ubers or Taxi Transfers
Once onboard, your yacht becomes your floating accommodation, as well as your means of transport. Imagine arriving at your accommodation, unpacking once and yet every morning waking at a new destination. No check in or check out, no transfers to arrange or unfamiliar roads to travel. Your bubble travels with you for the whole week!
Social Distancing
It's so easy to social distance on a yacht with only you, your family and your crew. Any other visitors are by invitation only, entirely at your discretion. You choose when and where you go ashore. There are amazing places on the islands where you can also easily social distance. OR you can choose to forgo busy spots entirely and stick to smaller, less populous villages and bays.
Sun, Sea & Fresh Air
The endless sea and less populous islands are the perfect environment to build health and wellbeing to fight COVID. Fill your lungs with fresh sea air on a daily basis. Every day soak up the sun and absorb the open-air goodness. Swimming in the pristine Adriatic ocean away from crowds is just what the doctor ordered.
Peace of Mind & Comfort
As more travellers seek out exclusivity, security and peace of mind, many are opting for a yacht charter. With its hygienic and self-sustaining environment, a yacht charter is a safe sanctuary and affords guests a worry-free vacation complete with all you might need for comfortable and safe living onboard.
Which leads to another perspective, how safe is sailing in Croatia?
Croatia is a relatively safe destination at sea and on shore. It contains a diversity of destinations for sailing routes that are amenable to all.
Novice sailors can charter a yacht and potter around the islands quite easily under the guidance of a skilled skipper or flotilla lead skipper. Solo travellers of varying sailing abilities can join similar travellers on a cabin-charter holiday and if they choose, cruise the party hotspots. All levels of sailors can learn to sail, or improve their skills while the family relaxes on board with a crewed charter option, keeping everyone on board cared for.
Other concerns when looking for a safe sailing destination are:
Personal Security
Crime rates in Croatia are relatively low, confirmed by the U.S. Department of State having assessed Zagreb, Croatia as being a LOW-threat location. The beauty of sailing around the islands is that you will be visiting smaller villages where crime rates are even lower than the main cities. This is especially the case on the islands where everyone knows everyone. The communities themselves provide a better security system than any money can buy.
Sea Creatures
The biggest "threat" you'll encounter sailing around the islands are sea urchins. The Adriatic sea is one of the safest oceans to swim and sail in. There are no sharks, stingrays or other predatory sea creatures present in the popular cruising destinations of Croatia. Especially in the height of the summer when marine traffic around the islands is at its peak.
Safe Drinking
We have been told that Split has one of the best water quality in Croatia. So yes, water here is safe to drink. You can fill up the water tanks on your charter yacht. And be confident that the whole family can drink from the tap on the boat. And when travelling on the islands, be aware of the various water restrictions. Some of the smaller and more remote islands do not have their own water source. In these cases, most supermarkets stock large 6l bottles of water when drinking local water is not an option.
Road Safety
Road safety can be an issue in Croatia, so drive with caution if you drive at all. And if you're sailing in Croatia, this point is moot as the ocean is your highway. No traffic jams, no road rage. Brilliant!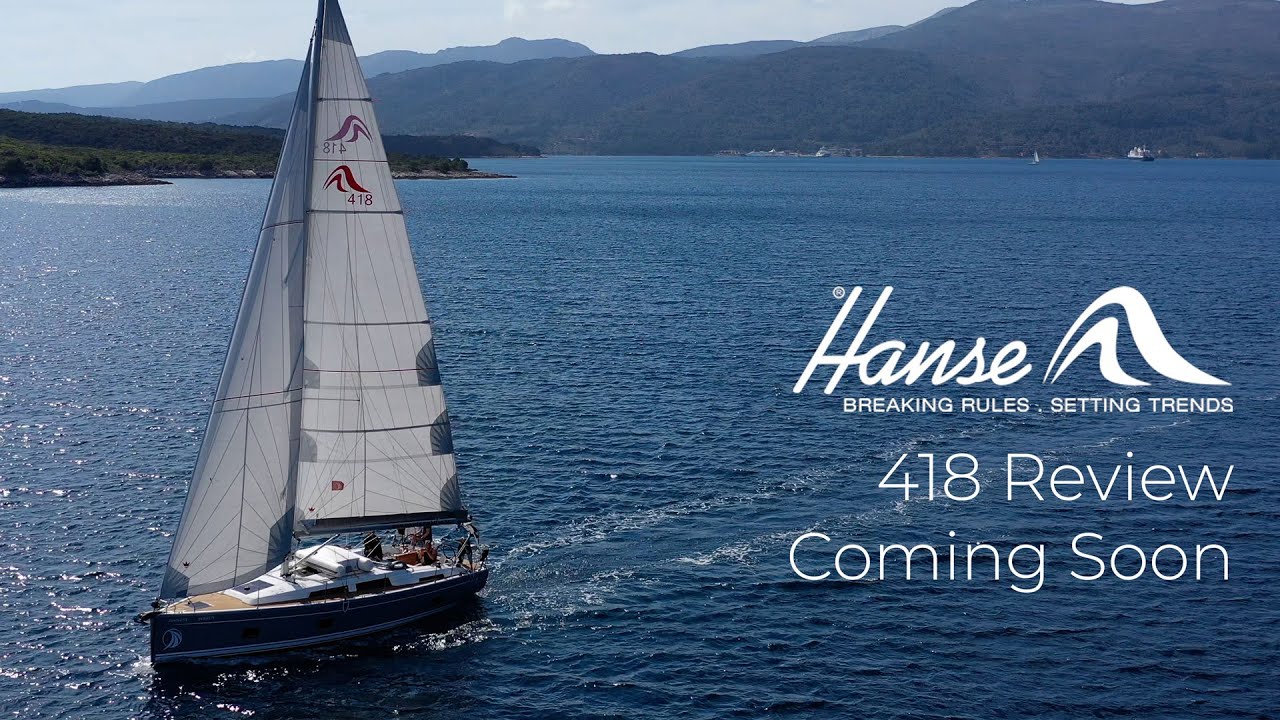 Is Sailing in Croatia for Everyone?
Sailing conjures up so many different visions and ideas for people. It excites some, while creating hesitation in others.
It can definitely be exhilarating and an adventure for some. However, for others, all they envision is getting sea sick, being in tight spaces, with no wifi reception and minimal home comforts.
A sailing boat for all holidays, from the smaller, basic sail-boat that is akin to camping on the water. Right up to the huge luxurious catamaran, monohulls or motor-yachts of the mega-rich. And everything in-between.
There is a type of sailing holiday for every type of traveller and every budget. More and more people are adding sailing in Croatia as at least a part of their holiday experience, from half-day tours to something longer.
Get a group together, you can find reasonable yacht charter prices that make amazing sailing holidays accessible to many! You just need to know how to find the best deals.
Solo Travellers
You will not be solo for long. If you love meeting likeminded travellers many tours will match you with another solo traveller to cabin share with. If, the thought of sharing your cabin with another, doesn't rock your boat, you can choose to purchase a single berth on many tours, at an additional cost. [Sail Croatia has been providing solo travellers of all ages memorable experiences for the past 16 years]
Couples
What's better than experiencing something completely unique with your partner? Whether a honeymoon journey, anniversary celebration or just a getaway with your special someone a sailing holiday in Croatia can be a perfect vacation for couples that want to experience something exceptional.
Join a tour where you'll travel on a yacht together for a whole week. Meet new people from all around the world. Visit the most beautiful islands and dance in the most unique locations!
Or, if you have a valid licence and sailing experience, you can hire a yacht without a skipper, and enjoy complete privacy just the two of you. For an even more relaxed option, hire a chef and/or hostess to be available when you need them, while maintaining the privacy to enjoy your paradise vacation.
No experience, no licence, that won't stop you, hire a yacht for a week with a skipper. The only thing you have to do is relax and enjoy your Croatia sailing holidays.
Sailing Croatia as a couple, is something you won't get to experience anywhere else!
Families
Sailing holidays for families are also increasing in popularity, with the freedom of the open sea combined with the ability to hop from one island to another, sail through calm blue seas, swim, snorkel and SUP in secluded bays, all the while creating special moments discovering the Croatian coastline together, as a family.
45 Degrees Sailing premium tours cater to families in particular, regardless of age, or groups of friends, or a mix of family and friends. Keeping it small and exclusive, with only six guests onboard, allows families to enjoy the ultimate in premium travel.
With over a thousand islands and more than 1,770 km of coastline, we believe there truly is a sailing experience in Croatia for everyone.
What Charter options are available in Croatia?
While Croatia is growing in popularity as a tourist destination, it still remains as one of Europe's most authentic destinations, especially when seen from a charter yacht.
And with thousands of yachts, of all shapes and sizes, available for charter on the Croatian market, it all comes down to finding out which boat is the right one for you, depending on what kind of sailing experience you have, the size of your group, your budget and the itinerary you want.
Yacht charters in Croatia can range from a 30-foot bareboat sailboat to a spacious crewed catamaran or luxury crewed motor yacht along with a range of gulets and cruisers. So let's start with the different options available:
Bareboat Charter
The most popular charter option is a bareboat charter. Bareboat charter for holiday and vacation purposes, simply means a boat rental with no provisions or crew members included. A bareboat charter is kind of like renting a car, once you take it over, everything becomes your responsibility.
Just as you need a licence to hire a car, most charter companies require that you have a valid licence and VHS licence, along with the necessary experience to charter and operate the boat you are looking to charter.
As the charterer, you obtain possession and full control of the vessel along with the legal and financial responsibility for it. It means you pay for all operating expenses, including fuel, crew and port expenses. You front up the insurance deposit on arrival and it's up to you to provision the boat. Meaning you need to buy the food, beverages, and all other items you'll need for your trip.
It is the perfect choice if you are a sailor with experience who has a valid skippers' licence, adequate knowledge of bareboating and is looking to charter a boat with your own crew. And as the captain, you get to decide on everything connected with the boat.
How much does a bareboat charter cost?
A bareboat charter is also one of the most affordable types of boat charter with a fantastic range of options. Expect to pay in the region of €3-11,000 for a 7-day charter, depending on the time of year. We discuss other costs and issues involved in a bareboat charter in more detail further down in this article. Read on and we will answer the following questions:
Where can I provision?
What licence do I need to be able to bareboat charter?
Which charter company should I go with?
How do deposits work with a bareboat charter?
What insurances do I need for a bare boat charter?
Is there some way that I can get provisions delivered to my boat?
What happens if we damage the boat?
Unsure of what boat you want to bareboat charter, or want someone to find you the best deal. Contact Nick he has insiders knowledge that is sure to make your planning so much easier.
Skippered Charter
A skippered charter in Croatia is also highly sought after especially in season.
A skippered charter is essentially a bare-boat charter with the addition of a skipper. With the charter with skipper option, you choose the boat. Then you hire a skipper who will be responsible for the manoeuvring of the yacht. This is a great choice for a casual, relaxing and carefree sailing vacation.
Where do I hire a skipper from?
Usually the skipper is chosen for you by the charter company providing the yacht. The skipper will have all the necessary licenses and nautical skills, as well as good communication skills and a friendly attitude towards guests or passengers.
Your skipper will have the know how, understand local waters, weather conditions and culture more than anyone else. Alongside you they will advise on the best decisions for itinerary, routes, anchorages, etc. They may recommend or take you to the best local bars, konobas and bays. They will be on call at all times to take the burden of caring and assuring that both your yacht and guests are safe and happy.
How much does it cost to hire a skipper?
Expect to pay in the region of €130-300 per day for a skipper. The more experienced the skipper, the more expensive he/she will be. You are also responsible for feeding the skipper, which means that he/she eats with you (including any meals ashore) or you can opt to pay the skipper an additional stipend of approximately €30 a day instead.
Where does the skipper sleep on board?
Where the skipper sleeps differs largely depending on what kind of vessel you are aboard. Larger yachts/boats will likely have their own crew quarters that are separate from the guest cabins, as do the cabin cruisers and gulets.
On yachts and catamaran less than 60 foot (18 metres) long, there may or may not be a small cabin or cabins at the bow of the boat (on a monohull - the 'skippers cabin'. On a catamaran, they are casually nicknamed the 'bat cave') where the skipper and hostess traditionally sleep. In some yachts that do not have these cabins, the skipper will sleep in the saloon (the inside lounge area) when there are no cabins available.
And, when you think about it, a skipper is responsible for the safety of all crew members and guests on board, as well as for the yacht he/she manages. A good nights sleep then, is vital for this role and we believe that quality sleep is not possible in the salon of a yacht. This is because of its location and also due to different habits of guests on board. When planning your logistics on a yacht, a separate cabin is recommended for a skipper.
And, if you can't charter a yacht, or you simply don't want to, there are other options for getting out and experiencing the Adriatic Sea.
Crewed Yacht Charters
If you do not have the correct marine license or do not feel like you have enough sailing experience to charter your own yacht, there is the option to hire a skipper. You can also hire a hostess to cook for you for the week and assist the skipper.
Larger vessels will come with their own dedicated crew, usually a skipper and hostess and sometimes a third crew member. Sometimes, these crew members are an additional cost, and are not included in the charter price of the boat.
If the cost of the crew is not in the charter price, expect to pay in the region of €130-200 per day per crew member. Crew members may also need to be fed with the rest of your group on-board the boat and provided for when dining out on the islands, or an extra stipend of approximately €30 per day can be given to the crew member instead.
It varies depending on the charter arrangement, so it's best to check these details when you talk to the company you are booking with.
This option of having a crewed charter allows you to relax onboard in luxury while making the most of one of the greatest sailing opportunities on the Adriatic.
Gulets/Cruiser Yachts
There has been a significant rise in popularity of the gulet in recent years.
A gulet is a schooner-type boat, usually wooden and, although they have masts that are made for sailing, they may or may not have working sails attached and often motor from place to place for convenience and comfort.
These gulets can cater for anywhere between four to sixteen guests, plus up to four dedicated crew. They can be chartered by one private group or chartered by cabin. The wide nature of these vessels provides plenty of space, both on deck and below deck too. The size of these boats often restrict which ports these boats can enter.
Gulets often offer full board, which means that all three meals are catered for on-board, plus some gulets also have a full bar option as well.
They are especially popular for family tourism, as well as groups of friends. Expect the experience to set you back in the region of €12-40,000 per week, depending on the season and the size of the gulet.
Note: Not all gulets require you to charter the whole boat at once. Some gulets are cabin charters, as is discussed below.
Cabin Charters and Cruisers
If you want the sailing in Croatia experience and are on a budget, cabin charters and mini-cruisers might be exactly what you are looking for. A great way to meet people on the high seas if you are travelling solo.
Some companies that offer cabin charters, like Yacht Week and Med Sailors, target young people who want to party. Other companies like Ultra Sailing, Yacht Getaways and Navigare Yachting offer cabin charters for all ages. Some also offer different types of routes that you can choose between.
If you are two persons travelling together, you can share a cabin, as they are usually designed for two people. If you are a solo-traveller, you may be able to ask for a single cabin. More likely is that you will be able to pay a solo-traveller fee, which is usually 50% of the per person cost in a double cabin, plus the normal fee for one person. This means that you will be able to have the double cabin to yourself!
Cabin charters are available for varying sizes of boats, from regular monohulls or catamarans with a total of four cabins available on each boat to larger vessels that we call mini-cruisers, which can have up to 18 double cabins or sometimes more!
It pays to check whether your chosen cabin charter offers half board (where breakfast and lunch is provided on-board) or full board (where all three meals are catered for on-board) and what inclusions the price covers AND doesn't cover!
Flotillas
One huge growth area in sailing tourism in recent years has been flotillas. A "flotilla" is a group of yachts sailing in company accompanied by a flotilla skipper and hostess on the lead yacht.
A traditional flotilla sailing holiday remains a popular choice for couples, friends and families where you virtually have all the advantages of independent yacht charter, plus the support of the flotilla crew to make the most of your sailing holiday in Croatia.
Family Flotillas
Flotillas can be perfect for families and groups alike looking for fun on and off the water with a great balance of support and autonomy. You're the skipper of your own yacht, and each day's activities are yours to decide - you can sail hard or simply idle towards the next port soaking up the sun on the way. The lead crew are on hand to make sure you have a fantastic holiday, giving everyone the chance to unwind as little or as much as they like.
Children, especially teenagers, love flotilla holidays. There's so much going on with no time to get bored! Most evenings the flotilla yachts moor up together so there's plenty of opportunity to catch up with your new friends.
Party Flotillas
Yet, the traditional flotilla holiday has been turned on its head over the last few years with the advent of a new dynamic form of party flotilla aimed at the young. Companies such as The Yacht Week organise groups of boats on pre-set itineraries, bringing groups of young millennials together for a week of sun, sea and lots of other stuff.
These flotillas are extremely well marketed and popular, and they have caused lots of controversy. Although the money they bring is rarely refused, they are not popular with the traditional sailing community. Several destinations are trying to resist the party culture that these flotillas bring, so far without much success and the parties go on!
The great thing about all the charter and holiday options available is that they provide you with a range of choices for your ideal sailing holiday in Croatia.
And before we start, let's get clear on some of the vocabulary you will need to know when chartering or sailing in Croatia (and most other places around the world).
Superyachts
Superyacht charter yachts in Croatia can charter from 30,000 Euro to over 1,000,000 per week, plus expenses. The comfort and opulence that accommodation on a superyacht can have to offer rivals that of the best hotels in the world, with the additional element of 24 hours a day personal service. Each individual charter yacht is different, and offers a wide range of amenities on-board. From movie theatres, spas and private beachclubs to jet skis and scuba diving equipment, along with an experienced crew that could include anyone from award winning Chefs to qualified beauty therapists, there is the perfect excuse to indulge or try something new.
Fraser is the world's premier, luxury yacht charter company and specialises in providing the finest luxury yachts in Croatia.
Sailing Terms Everyone Should Know When Sailing in Croatia
These terms are terms you will find helpful when planning your sailing holiday to talk the lingo with the charter company you are looking to deal with. They are definitely not everything you need to know and they will kickstart what you need to start off with.
Securing Your Yacht
Port (noun) - a city, town, or other place where ships load or unload. The selection of ports on the Croatian Adriatic is large. Between Umag in the north and Dubrovnik in the south there are over 300 ports. Many ports are reserved for commercial shipping, ferries or local fishing boats, and do not provide berth for guests. The key public ports in Croatia are the ports of Rijeka, Zadar, Šibenik, Split, Ploče and Dubrovnik.
Marina (noun) - a boat basin offering dockage and other services for small craft. Croatia is home to more than 50 marinas, with a capacity of over 14,000 sea berths and 4,500 dry berths. Twenty-one Croatian marinas are ACI marinas, a unique company in the Mediterranean. Most of the other marinas are independent.
Dock (noun) - a landing pier, the space or waterway between two piers or wharves, as for receiving a ship while in port
[Docking] - to come or go into a dock
Anchor (noun) - various devices dropped by a chain, cable or rope to the bottom of a body of water for preventing or restricting the motion of a vessel
[Anchoring] - to drop anchor, lie or ride at anchor
Mooring (noun) - the means by which a ship or boat is moored
Alongside (adverb) - along, by, at, or to the side of something; the act of docking in a manner where the length of the boat is laid against the dock or another boat
Stern-to (adverb) - the act of docking in a manner which the stern (the back end) of the boat is back-up against the dock
Rafting-up (verb) - to bring one boat alongside another and secure the two boats together
Med-mooring (verb) - the act of docking in a manner where the anchor is let out to secure the bow (the front end) of the boat and the stern (the back end) of the boat is back-up against the dock
Heel (verb) -
Charter Terms
Bareboat Charter (noun) - a charter providing a boat only, not including crew, provisions, fuel and the like; very much like renting a car and being responsible for navigation and safeness onboard without any help of a professional skipper, provided you have the necessary experience and licenses.
Crewed Charter (noun) - a charter with regular crew that always come with the boat. This will be at least two persons, a Skipper or Captain and a Hostess or Quartermaster.
Crew (noun) - the Skipper/Captain, Hostess/Quartermaster and other working persons aboard a boat. It may include additional crew, depending on the size of the boat.
Quartermaster (noun) - a member of the crew charged with managing the sleeping quarters, provisioning and other accommodation related activities onboard
Hostess (noun) - a person employed onboard a boat to assist the Skipper/Captain and to care for paying clients. This may or may not include duties such as cleaning, cooking and provisioning.
Skipper (noun) - the master or captain of a vessel;
Captain (noun) - a person who is at the head of or in authority over others.
Provisioning (verb) - to load the boat with whatever food, groceries and other essential items necessary for the use of all persons onboard.
Comfort Pack - may also referred to as a charter pack or transit log, this a compulsory payment you make locally on check in at the base when you begin your charter. It usually covers all of the minor incidentals, from cleaning fees to outboard engine, toilet paper and washing up equipment, along with parts of wear and tear. It pays to check with your charter company to see if they have an arrangement such as this, and what this arrangement covers.
Different Parts of the Yacht
In order to get the most out of your sailing experience in Croatia, it is helpful to know some of the most basic parts of the yacht. Onboard you will not hear 'front', 'back', 'left' and 'right', nautical terminology takes over and adds to the enjoyment of being on the water. Here are just some of the basics that are good to know.
Aft - The back of a ship. If something is located aft, it is at the back of the sailboat. The aft is also known as the stern
Bow - The front of the ship. Knowing the location of the bow is important for defining two of the other most common sailing terms: port (left of the bow) and starboard (right of the bow)
Port - The left-hand side of the boat when you are facing the bow
Starboard - The right-hand side of the boat when you are facing the bow
Boom - The boom is the horizontal pole or spar which extends from the bottom of the mast
Head - The marine name for a bathroom/toilet room onboard
Cabins - The marine name for a room designed for sleeping and privacy
Berth - The marine name for a bed space suitable for one person
Now let's get down to the nitty gritty of chartering a yacht in Croatia for your sailing adventure. And first let's attempt to define what exactly a yacht is!
Chartering A Yacht In Croatia
Are you dreaming of taking the helm of your own private yacht in the stunning Adriatic this summer? You're in luck, it's never been easier. Croatia is the largest charter cruising area in the whole world, where you can choose from more than 3000 bareboat charter yachts from over 300 charter companies, in some of the most modern coastal ports.
While yachting has long been the terrain of the ultra-wealthy — and yes, some charter prices are akin to a down payment on a house. There are a range of options and some can be cheaper than a week on a cruise ship for a family of four.
Catamaran or Monohull
One of the first things you need to decide when chartering a yacht in Croatia is whether you are looking to charter a catamaran or monohull. Most often this is simply a matter of personal choice and there are differences. Our personal choice for the type of sailing holidays we provide is a monohull, and here are the three key reasons we choose a monohull for our premium holidays.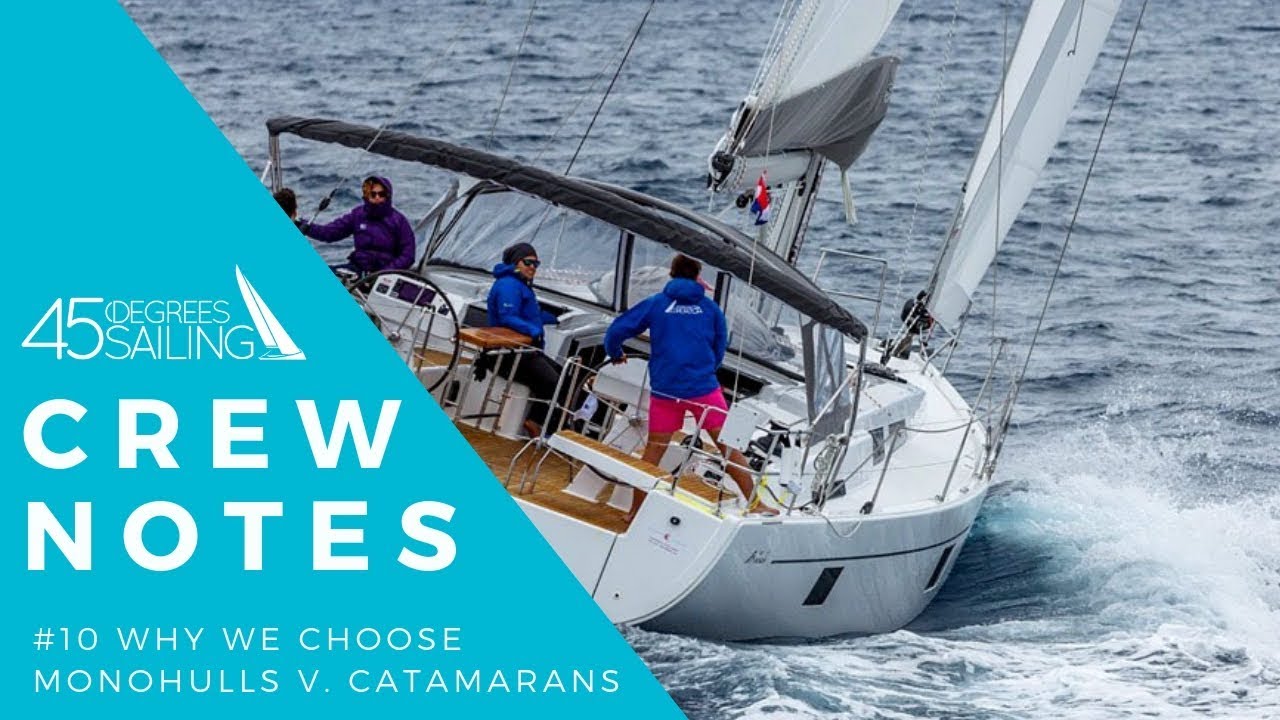 Catamaran
Pros - The common area living spaces are light-filled and large. The cabins are allocated two to each hull, so there is nobody on the other side of your cabin wall.
Due to a catamaran having two hulls, they do not heel (lean over) like monohulled boats, which some prefer.
The shallow draft of a catamaran provides more anchoring possibilities and two separated engines make manoeuvrings in confined areas easier.
Cons - A catamaran doesn't heel (lean over) like a monohull which, according to some, doesn't offer a full sailing experience.
With the many windows that a catamaran has, you will often find that the inside saloon area gets very hot very quickly in summer if there is no airflow. With air-conditioning often only available when the boat is docked and on shore-power, this often creates an issue in Croatia's hot summers.
A catamaran with similar sleeping capacity is usually more expensive to charter than a monohull and as they take up twice as much mooring space, you will have to pay a lot more for a berth in a marina. This means that it may be more difficult to find a berth in the busy summer seasons or in smaller ports around the islands.
Monohull
Pros - When it comes to an amazing sailing experience, a monohull cannot be matched. Compared to catamaran with similar sleeping capacities, monohulls are cheaper to buy, maintain, charter and berth.
Monohulls can provide an amazing experience if you are able to learn to sail from your skipper and crew. All of the working lines are in the cockpit where you lounge, so even if you do not want to be physically involved, you can observe and talk to your skipper and crew about what they are doing.
Monohulls are very inclusive, with the galley, saloon and cockpit all being very central. This means that you and the other guests on-board are easily able to interact with your crew.
Cons - Monohulls do heel (lean over) while sailing. Many people who are not accustomed to sailing find this very unnerving.
Due to a deeper keel than catamaran, it is important to ensure you do not try to anchor in shallow waters.
Motor Yacht
Pros - Motor yachts take all of the hassle of putting sails up out of the equation completely! All you need to do is drive the boat, or have your skipper drive it for you.
Motor yachts, whether they are the traditional type of power boat or even a motor catamaran, are easy to manoeuvre and dock, due to their lack of sailing gear. They also maximise on lounging space.
Cons - The lack of sails does mean that the main (and only!) method of propulsion is fuel. This means that they are the highest fuel consumers of all of the yacht types. If you are bare-boat chartering or chartering a crewed yacht, check with your charter company, as it is likely that the fuel bill at the end of the week will be your responsibility.
Choosing a catamaran or a monohull, a sailing yacht or a motor yacht, is entirely up to your personal discretion! Everyone has their own preference and their own reasons. And Croatia offers many options for all kinds of boat.
How much does it cost to charter a yacht in Croatia?
Cabin charters are the least expensive, starting from around 1,000€ per week.
Bareboat charters are the least expensive option at around 5,000€ per week.
For private crewed yacht charters expect to pay 10,000€ plus per week
For luxury super yachts it's not uncommon to pay 150,000€ per week, with some vessels commanding up to 1.3 million euros for a seven-night stay.
And remember this is just a guideline. Pricing can be a bit confusing, as it depends on so many factors.
Factors that affect a charter price
Size & Age - The single most important determinant of cost is the yacht, specifically its size and age. The general rule is the larger and the newer the boat, the higher the rental price.
Type - The type of yacht you book can affect the cost too. Motor yachts are, by far, the most popular type of chartered yacht and the most expensive, followed by sailing yachts and catamarans.
Crew - Remember too the size of the yacht determines the crew size, which can range from several people. Among high-end clientele, the reputation of the crew affects the price as well. For certain size boats, you do not have the option of a bareboat charter, as they have a permanent crew on-board for the entire season. You charter the boat, you hire the crew.
Passengers - Passenger size doesn't vary as much. Smaller yachts may carry only six passengers, yet even many super yachts are capped at 10 passengers. While many monohulls and catamarans have a recommendation for the ultimate number of guests, it pays to check out the cabin arrangement, as many yachts will count the saloon as a place where two persons can sleep. Always consider your group or family - 8 adults v. 4 adults 4 young children can change the dynamics significantly on a yacht for 7 days. Meanwhile, gullets and cabin cruisers that rent out per cabin range from 10-100 people on-board, hence the lower per person price.
Season - Of course the seasons also make a big difference in price. One week in high season yachting (July/August) is a lot more expensive. The so-called "shoulder season" or the months on the outer ends of the high season can be slightly cheaper. Check out when to sail in Croatia article for more details on seasons and sailing.
Charter Duration - The average yacht charter in Croatia is 7 days. In some cases, a charter company may accept a shorter duration, and it's not common. In general especially in high season, prices do not go down for shorter charters, or for longer charters. If you only have five days be prepared to pay for seven. Two weeks is twice the price of one! Of course things are more flexible off-season, so always ask around.
Very often prices are listed without discounts, so you might want to stay on the look out for early bird specials and last minute offers that appear.
Can Anyone Charter a yacht in Croatia?
Do I need a licence to charter a yacht in Croatia?
If you are into chartering a yacht in Croatia, the person that is navigating the boat must possess a valid license (check the list of valid licenses here), corresponding to Croatian rules and regulations. The Croatian port authorities will accept the following licenses:
1. ICC (International Certificate of Competence)
2. RYA Day Skipper obtained through the Royal Yachting Association
3. NauticEd SLC (Sailing License and Certification)
In addition to the skipper's license, the captain must also possess a VHF license.
If you already have the accepted licenses, we strongly recommend you refresh your sailing knowledge and get familiar with the Adriatic and the way things are done here in Croatia especially around the islands.
I have sailing experience and no licence. What do I do?
There is a possibility to take an exam in one of the Croatian port authorities – the certificate is obtained the same day. In case you opt for this, or you can get a licence from some of the countries that have licences accepted by Croatian authorities. See details here
Of course, if you do not have a sailing licence, you can still charter a yacht with crew or for total relaxation, opt for a crewed yacht charter!
Where do you charter a yacht in Croatia?
Two decisions are needed to answer this question. Firstly, what area are you looking to sail in Croatia and what type of boat are you looking to charter: motorboat, catamaran, monohull, luxury yacht or motor yacht?
Charter regions along the Croatian Coast
Croatia's Adriatic Sea mainland coast is 1,777.3 kilometres (1,104.4 mi) long, while its 1,246 islands and islets have a further 4,058 kilometres (2,522 mi) of coastline. This is why your first question when looking to charter is where are you looking to sail in Croatia? From north to south the six main regions along the Croatian coast are:
From Istria to Dubrovnik, each region has their own magical treasures waiting to be discovered.
Once you have your chosen region and chosen yacht, the next step in the process is to find the right provider or charter company for you. This task alone can overwhelm you, as there are just so many options available. Give it a go if you haven't already, google "charter a yacht in Croatia" and you get 6,350,000 results in just 0.66 seconds.
Different Options Available to You To help you Charter
There are some options for you:
Travel Agents - let them know what you're looking for and where you want to sail and let them do the searching for you, make the best recommendations and once you've made the choice arrange the booking. 45 Degrees Sailing can help you here.
Online search - If you're clear on the region, yacht and preferred dates, use an online booking platform, such as

Zizoo

or

Instant Sailing

to find exactly what you're looking for.
Global charter companies - professional charter companies offering charters on a range of vessels throughout Europe and beyond, for example,

Croatiacharter.com

Online groups - Use the many groups on Facebook or other social media platforms and ask for recommendations.
Referrals - Ask a mate who has done it before. Some of the best holidays are found through referrals from friends and family.
See the list of TCN's partners below
Charter Companies you can Charter From
Within the main regions above, the following are major harbour towns: Pula, Zadar, Sukosan, Biograd, Sibenik, Trogir, Split or Dubrovnik. Charter companies you can charter from in these major harbour towns include:
Pula
Vala Charter Pula services include yacht charters with or without skipper or crew and daily charters organised according to your requirements. They are based in the ACI marina Pula offering quality boats at affordable prices.
Zadar
Yacht In a boutique yachting company that focus on luxury crewed yacht charters, sales, consulting and management providing you with the best tailor made experience possible on the Adriatic and beyond.
Sukosan
Navigo Yacht Charter is a family company established in 1996, based in D-Marina Dalmacija, the biggest marina in the whole Adriatic, offering monohulls, catamarans, bareboat or skippered yacht charters.
Biograd
Angelina Tours is a Croatian sailing charter company with a fleet of over 170 sailing yachts, catamarans, motor yachts and motor boats, based in the charming coastal town of Biograd in Marina Šangulin, at the very entrance to the Kornati National Park.
Sibenik
NCP & mare is a leading Croatian yacht charter company with over 25 years experience in the business, with with more than 70 sailing and motor yachts in their fleet located in D-Marina Mandalina in Šibenik.
Trogir
Yacht Explorer based in Marina Baotič, is a young company, established by a team with a lot of experience in boat charter. Within their fleet they have only owner's yachts completely equiped, always in perfect condition.
Kastela
NOA Yachting has been arranging yacht charters since 2007and is now a well-known name in Marina Kastela having served over 30,000 global customers with their extensive experience in every aspect of nautical tourism.
Split
Fair Wind is a family run yacht charter company based in ACI marina Split dedicated to providing their guests with sailing holidays in Croatia they will remember for a lifetime.
Dubrovnik
Cata Sailing is a luxury charter company that specialises in providing personalised, sailing vacations on their fleet of carefully selected and impeccably equipped catamarans ranging from 40 to 80 ft in two bases, ACI Marina Dubrovnik and Trogir.
What is Included in Your Charter Costs?
Your boat rental will be paid in advance to you arriving in Croatia, usually in two instalments or advance payments. Your charter fee usually covers the cost of the yacht and berth in the base marina plus VAT.
Every charter company has their own inclusions and extras. So, when comparing costs always check your booking confirmation and contract as to what is included and what isn't, what is obligatory and what are optional extras.
Compulsory Upfront Costs
On arrival at the marina or your chosen charter agency, just before the beginning of the charter you must to pay upfront, the costs directly to the charter company, as listed in your contract:
Transit Log or Comfort Pack (sometimes referred to as other things)
Security Deposit or Security Deposit Insurance
Tourist Tax
Transit Log
Also referred to as a charter pack or comfort pack, this a compulsory payment you make locally on check in at the base when you begin your charter. It usually covers all of the minor incidentals, from cleaning after you disembark, the outboard engine, toilet paper and washing up equipment, along with parts of wear and tear.
As this does vary considerably from charter company to charter company, it is always best to confirm with your chosen charter agency what specifically is included in the transit log so that there are no surprises on the day.
Security Deposits
The security deposit is the deposit (payable by credit card slip) during your check-in on the boat to cover the insurance policy deductible in case of damage (the insurance house refunds the damage amount only above the deposit amount). The security deposit covers all damages regarding the yacht and/or its equipment.
You are obliged to leave this deposit even if you hire a professional skipper, but you will not be liable for the potential damage occurred due to the navigation. You will be liable for any damages caused by you or your party.
The amount does not include lost or stolen items like ropes, fenders, anchors etc. The amount is refundable at long as there's no damage to the boat or its equipment and/or any losses recorded.
In the event there damage or loss is confirmed, an appropriate proportion of the security deposit will be returned ONLY after there has been a full assessment of the cost of damage or loss. With some yacht charter companies, you're free to choose between a Security Deposit and a Security Deposit Insurance. The Security Deposit Insurance is a non-refundable alternative to the Security Deposit and is considerably less.
Personal Injury Insurance
Note, there is no insurance cover provided for personal injury, damage to any property brought onboard by the charterer or any damage or loss that's induced wilfully or simply by gross negligence.
Tourist Tax
According to the Croatia Full of Life website, the cost of the tourist tax for an overnight stay is HRK 10.00 per person per night. This means that for six persons staying aboard for seven nights the calculations would be (6x10)x7=420 kuna.
Children up to 12 years are exempt from this charge, and persons aged 12-18 years old are HRK 5.00 per person per night.
This is a government required tax.
Who is responsible for damages during a charter?
The person marked as a skipper on the crew list bears all the responsibility for the damage caused due to the navigation.
You and your party will be responsible only for the damages caused by you: e.g. broken window, burns in the kitchen, blocked toilet, lost or damaged dinghy or motor (if you used it yourself) and similar.
Check your skipper has skipper insurance and what type of insurance he/she has before your charter commences, as you will have to place a deposit down with your charter company at the beginning of your charter period.
If damages occur to the boat during the week, the repair cost will be taken from your deposit. If significant damages occur to the boat during the week, repairs of which exceed the amount of your deposit, you will forfeit your deposit and an insurance claim will be made. Check your charter agreement for more details.
What is Not Included in Your Charter Costs?
When planning your budget for a week of bareboating or bareboat/skipper, in Croatia you should be aware that besides the costs that you pay directly to the charter company - boat rental, transit log, tourist tax - you will have the other expenses on the way, for the fuel, mooring fees and food.
Estimated amounts for those expenses are the following:
Fuel: €250-300 per week for a 3-4 hours of motoring per day
Food & Drinks: supposing that you will be eating breakfast and light lunch onboard (buying groceries in the supermarket in Split and on the islands and preparing them on the boat) and have a dinner in one of many good local restaurants on the islands, from our experience you will need €30-40 per day per person
Mooring Fees: €20-110/night depending on the mooring type, place, time of the season and boat size. There are several possibilities: marina, port/harbour, buoy, anchor or restaurant's mooring.
Optional extras may include (and are not limited to):
wifi
outboard motor
beach towels
SUP or snorkel equipment
safety net
extra linen
provisioning
Who Pays For Fuel?
The cost of fuel in a bareboat charter is not usually included in the initial charter fee. It is a requirement that the yacht is returned with a full tank. You can check the terms of the charter agreement to confirm this.
There are a number of refuelling stations throughout the islands and along the coast. Check with your charter company before you leave the marina where the best place for refuelling will be for your return. Remember the majority of charter yachts will be returning to the marina on Friday afternoon before disembarking on Saturday morning, so fuel stations will be busy.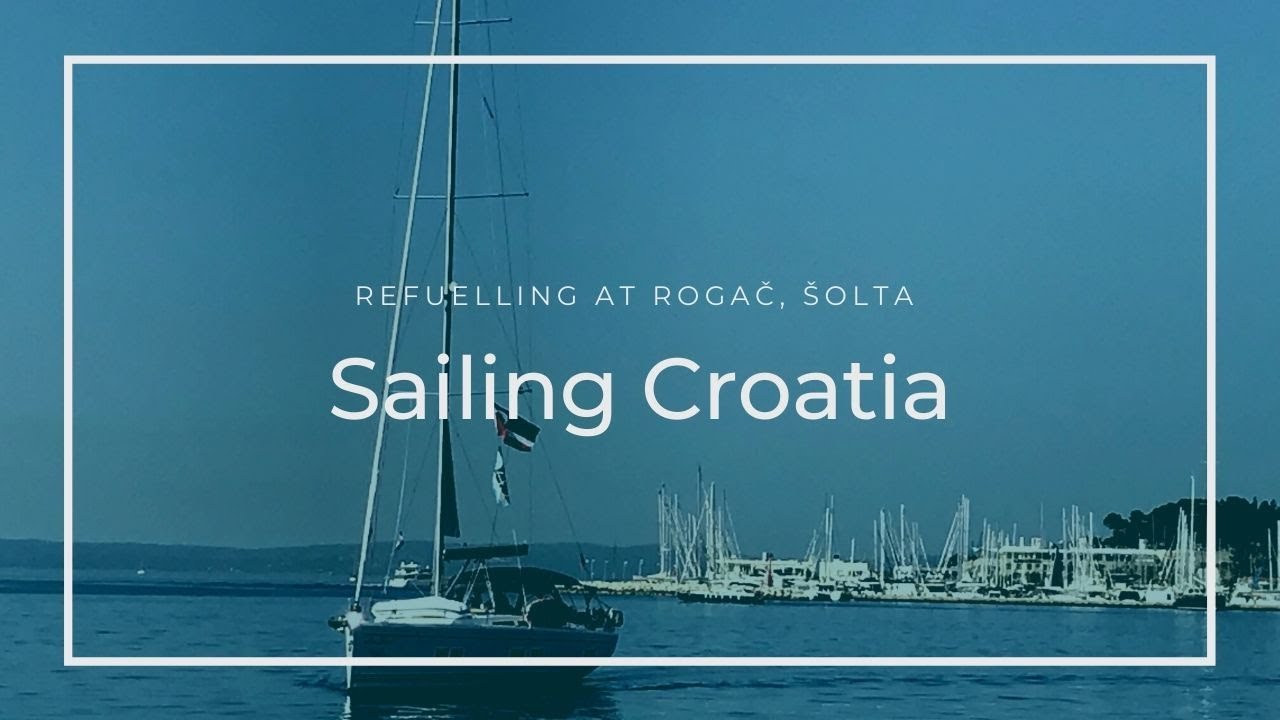 What if I want to hire a skipper/hostess?
In case you don't have a bareboat license or qualified and/or experienced skipper to accompany you on the charter, you have the option of booking both a yacht and a skipper. This is commonly referred to as skippered charter'.
A skippered charter is definitely an advantage for an inexperienced crew.
Aside from a skipper, you're free to hire a hostess or a chef to help you with the cooking and the cleaning. These are offered as additional cost options to your bareboat charter.
How much do I have to pay for a skipper/hostess?
When booking a skippered yacht, it is important to remember that you'll have to incur extra charges for the skipper (and or hostess) on top of the normal charter fee.
The cost for a skipper usually ranges between €130-300. This varies largely depending on the boat type and size, distance as well as the location and the experience and skill-level of the skipper.
The cost for your hostess ranges from €130-200. A hostess duties depend a lot on whether he/she is alone or with skipper and other crew. His/her primary responsibilities are taking care of the cleanliness and tidiness inside of the boat and if there´s no chef, she is usually also in charge of preparing simple meals. Keep in mind that you need to provide/buy all the necessary products for cleaning in your provisioning.
One important point to keep in mind, your "hostess" is not there to make up cabins and bathrooms. Unless you negotiate otherwise in advance, their cleaning role is limited to keeping the common areas - galley, saloon and cockpit - shipshape.
Often a hostess and skipper are hired in pair, which means that skipper is in charge of navigation and all exterior work while hostess would take care of accommodation and hygiene of interior space. Two of them are a team, so it means that hostess will also help a skipper on the marine or the deck of the boat if needed.
You can have the charter company arrange your skipper and hostess or you can do it yourself.
Things to think about when hiring a skipper/hostess
Concerns can arise regarding the privacy on board, as the skipper is a member of the crew, a foreigner and usually someone you've never met before.
Remember one cabin will be needed for the skipper himself, to allow him/her space and also to give you ore privacy and help you feel more relaxed on board. You are also expected to provide your skipper and hostess with three meals per day plus enough to drink over and above their payment.
Chartering a yacht with a skipper has its positives and negative as does everything in life and whether it is one or the other usually centres around your, as the guest, expectations, sailing skills and knowledge of the coast and islands on the Adriatic Sea.
Don't make unrealistic demands. Don't treat them like the hired help.
Do some yachts come with a crew?
Mostly we talk about a skippered charter and nearly every bareboat charter has a crew option.
And there are the larger charter boats that will have a permanent crew aboard. These sail boats range in size from 9-metre monohulls to 22-metre catamarans. When we talk about crewed options, we are generally referring to larger, roomy, well-appointed catamarans, such as the Lagoons 450 to 620, the Saba 50, Catana 55, and Sunreef semi-custom cats over 60ft. It may also include some monohulls, like the Jeanneau 64 and the Hanse 575. These are serious sailboats that require specialised licenses and experience to handle and manage.
Skippered charter - You consider your bareboat options available, then select the model you dream of vacationing aboard, add a freelance contract skipper and/or and you have a skippered charter or crewed bareboat charter.
Permanently crewed - Considering your options you will see specific boats that are available only with crew. These boats are generally at the top end of the size range and set up with luxury in mind. Their permanently employed crew members each has his and her pre-determined role, and they do all the work. That includes stocking the boat with provisions, managing all aspects of the boat, then cleaning from stem to stern and treating you as hotel guests. Another step up in service, and in price.
When you charter a crewed bareboat, the crew lives aboard with you. Generally on larger boats, crew quarters have separate quarters and they live quite unobtrusively.
How do I provision my charter boat with food?
General Provisioning
When you charter a yacht, whether bareboat chartering or bareboat with skipper in Croatia, you will also need to provision it (buy food for your week on board). Basically there are three options available, along with many, many questions asked:
Am I able to pre-order my provisions before I arrive in Croatia?
Can I order groceries to be delivered to my charter yacht?
Can I re-provision on the islands?
What if I have special dietary requirements?
We will do our best to give you all the information you need and if we have left questions unanswered, let us know in the comments and we will add them to the list, with answers of course.
Charter companies
Some charter companies will provision your sailboat for you at their own prices. There will most probably be an order form available for you to fill out in advance of your arrival with any food preferences, allergies, number of people etc.
If the charter company provisions your boat, they will deliver all the food to your boat, and will often have the galley, including the refrigerator and freezer, fully stocked so that all you have to do is check over what they have provided, and sail away. It makes it super easy for you and, of course, you will pay for the convenience.
Shop online
You can order online from one of the local grocery stores a couple of weeks or days before your trip. They deliver everything to your boat at the time you specify.
Jam Group d.o.o. is a company offering a wide selection of highly professional services in the travel here in Croatia. Choose from over 10,000 products in their yacht supply online catalog and then everything will await you on your chartered yacht.
TheFreshBoxCroatia is the only yacht provisioning in Croatia that sources fresh local produce and local products and delivers it to you in Marina Kaštela or Marina Baotič in Trogir. When you choose TheFreshBoxCroatia to supply food and drinks to your yacht, you are choosing to support local farmers and businesses.
Konzum is the leading retail chain in Croatia. You can shop in store or order on line from a Konzum closest to the marina you will be departing from. Delivery costs depends on the total amount of your cart. Additionally, there is a minimum value of ordered items is 200HRK with free delivery over 800HRK. Konzum stores are also present on many of the islands.
Provision yourself
There are basically two reasons to provision your own boat: (1) you can select exactly the food you want, and (2) it's cheaper. You can shop once you get here at one of the local supermarkets or even at the local fresh markets. If you decide to go this way, make a buy list in advance and be aware that a lot of the items you may be familiar with at "home" may not be available here in Croatia.
Check with your charter company which supermarkets are close by the marina you will be departing from. There are a range of supermarkets throughout Croatia, here a the major chains:
Kaufland is a German hypermarket chain, part of the Schwarz Gruppe which also owns Lidl an international discount retail chain.
Spar / Interspa is a Dutch multinational franchise that manages independently owned and operated food retail stores.
Metro is popular for provisioning, being a German multinational company that operates as a cash and carry store for members.
Provisioning Tips
It seems tempting to want to do a full grocery shop for your entire charter and you really don't need to; because with grocery stores and fresh markets out on the islands, you are never far from what you need.
Special Spices - If you use a lot of spices, then you might want to consider bringing some from home. Put them in small zip locks which are also packed very easily.
Baby Food - Some supermarkets may stock baby food and baby care items. However, DM stores are much more likely to stock the items you need. You can view the location of DM stores in Croatia here.
Refrigeration - Take into consider that refrigerators on yachts are not the same as the one you have at home! Most have no exact temperature cooling abilities and limited space. They only cool when the motor is running so consider that your fridge may not keep everything as cold as you like.
Rubbish - Think about rubbish you will create over the week. You are going to have to carry your rubbish with you between islands. But, please, don't leave your rubbish in the sea or nature behind you. Finally, keep the environment clean for everyone else to enjoy.
Markets - Embrace the fresh local markets. Croatia, both the mainland and the islands, is abundant with wonderful fresh fruit and vegetables, as well as an array of locally sourced and made food products like ajvar, jams, pickles and many more. When you can, opt for buying fresh fruit, produce and products from local markets. Not only do you get the most amazing tasting produce at great prices, you're also helping to support the local economies. Bonus points if you take your own canvas/reusable bags to reduce plastic! Buying as you go will also help eliminate food waste.
Smaller Supermarkets - On the islands you will find several smaller Studenac, Tommy and other smaller private supermarkets for re-provisioning along with bakeries filled with all sorts of freshly made breads and baked goodies.
Tisaks - Be on the lookout for these little stands that sell all those things you might forget in your rush to board your yacht; newspapers, cigarettes, pens, sunglasses, sweets, chocolate, lighters, toys, phone cards, batteries, mobile phone recharges, soft drinks, local bus tickets, postcards, comic books and various other items.
Water - Tap water is perfectly safe for drinking in Croatia, and water tanks on the boats vary as to whether the tap water on-board is enjoyable to drink. Additionally, in cases where the tank water is not palatable, you can buy large 6l bottles of clean drinking water from most supermarkets. Or you can refill these large bottles at each port that you dock at.
When Do I Check In and Check Out?
Check In
Every charter company is different so be sure to ask for their specific requirements. Here is a basic rundown of the process on check in day.
You're so excited, the day you finally board the boat is here. Upon arrival at your chosen destination, you have to locate the yacht charter base where your boat is waiting for you to board it. That means that you have to figure out a way of getting there.
Arriving at the charter base/marina at agreed time is very important since you probably will not be the only clients taking your yacht over that day. If you happen to arrive earlier than agreed, you can spend that extra time sightseeing or having lunch. You can also go grocery shopping if you require provisions for your trip. If you happen to be late for your agreed time, be sure to let the charter base staff know when can they expect you.
Do not forget your documents. You should have your passport or ID. It would be smart to have them photocopied in case your charter company should require copies of your documents.
You will also need to leave a deposit for the boat at the base, and you can use your card or leave a cash deposit. You will be required to submit your crew list to your agent if not already completed and then pay for your comfort pack and tourist taxes for the week. These are usually paid for in cash so make sure you have cash on you.
While there are ATM's everywhere and the fees for withdrawing money from a foreign account can drastically deplete your spending money.
Check Out
You've had an amazing week but now it's time to navigate your way back to reality. The first thing you have to do is to get through the yacht charter check-out procedure.
Although your charter period is usually from Saturday to Saturday, you are expected to be back to the charter base on Friday evening. You are, naturally, allowed to spend the night on board.
During the check-out, the boat documents are handed to the charter base staff. The yacht is then checked by the skipper and a member of the charter base staff. They will also have a diver that will inspect the bottom of the boat for damage.
If they find no damages and all the yacht's inventory intact, then the security deposit (paid at the yacht charter check-in) is returned to you. If, however, there are any damages to the yacht, or any of its inventory is missing, you are left without your security deposit. Note that you may have to pay extra if the damages to the yacht cannot be entirely covered by the security deposit.
After the entire check-out procedure is done, you may leave the charter base and head home. You are usually then required to disembark the boat, with all of your personal effects and luggage at approximately 8:00am on Saturday morning, to allow the yacht to be prepared for the next weeks charters.
Are flights and transfers included in my Charter?
Flights definitely not, but transfers? You need to check with your charter company. You may be surprised.
Mooring Options Available When You Sail The Islands in Croatia
Marinas
This is the most expensive option, and at the same time, it offers you the security and comfort in the form of toilet and shower facilities provided within the marina area, as well as easy access to laundry services, shops, and restaurants.
ACI marinas is a widely used chain of marinas here in Croatia. You can find more details about each marina and the pricing on their web pages. The highest prices are charged by the ACI Marinas, with the most expensive season being from 1st July – 31st August, so if you can avoid these dates then you would reduce your marina costs considerably.
Almost all marinas will allow you to pre-book a berth (to guarantee it is there for you at the end of the day) – many give the option to book online if you google their websites.
Estimated cost: Fees range from €50 per night for a smaller yacht in low season, to €200+ per night for a larger yacht in high season. Catamarans can expect to pay an additional 50% on top of that.
Ports
Docking on the promenade of the local ports is often cheaper than marinas. The price depends however on the boat size and the services offered. Some ports offer you only electricity and water supply (these are cheaper), while in others you may have shower and toilet facilities as well (more expensive). You may pay additionally for garbage disposal.
Estimated cost: All local ports are managed by different county port authorities (counties are local government units), so there are different prices and price policies in different sailing areas. In the case of Catamarans, some also charge a supplement of up to 100% for the additional width of your boat.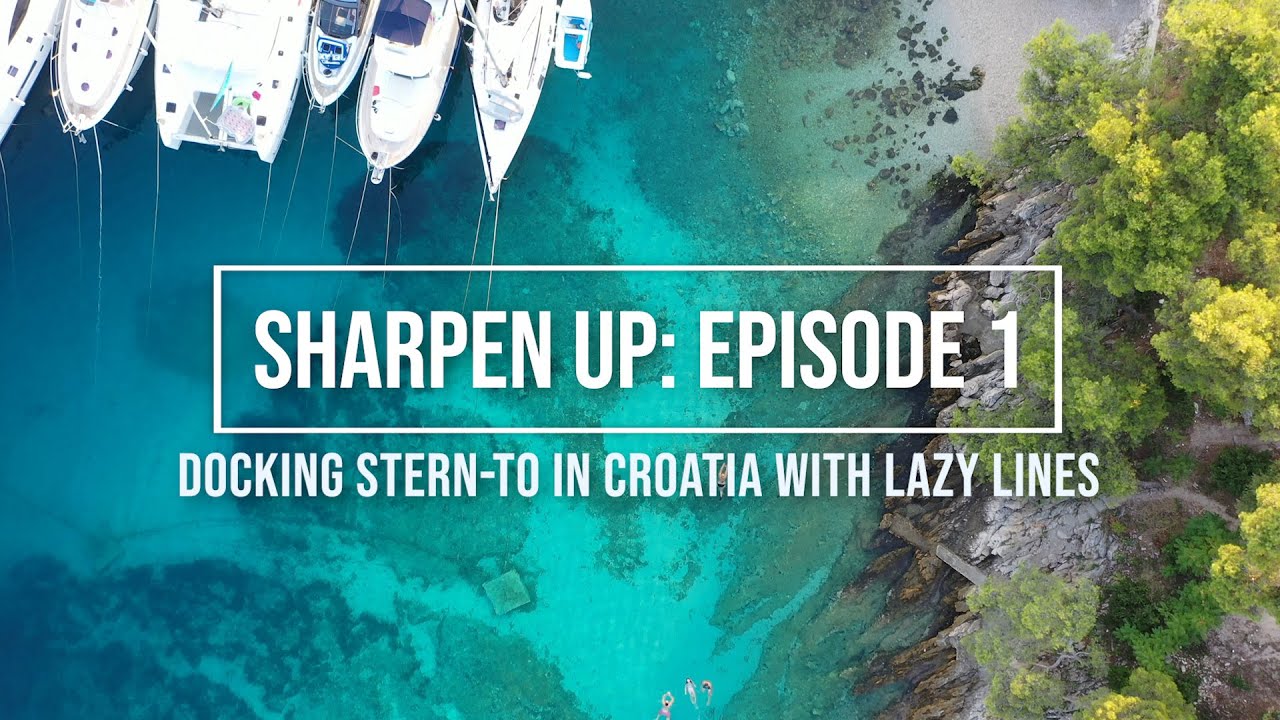 Mooring Buoys
While a cheaper option than at a marina or port, you don't have access to electricity nor water supply and you need to use a dinghy or a local water taxi to get ashore.
Estimated cost: Mooring fees are charged by the night, and prices change depending on your location, the time of the season, and additionally upon the length of your boat in metres.
Anchoring
In most cases anchoring is free. However, at some of the bigger and more populated islands such as Vis and Hvar, you may be charged to anchor in certain bays. But in the nature and national parks anchoring is chargeable.
Estimated cost: Varies from free to National Park fees
Restaurant Moorings
In some places there are mooring facilities offered by restaurants. Most cases, the restaurant does not charge for mooring provided that you pay to eat in that specific restaurant. Other restaurants may charge for mooring. In this case, they usually don't expect you to eat there. Again, it pays to confirm this with any restaurant that you moor or dock at, just to ensure that the situation is then clear to both parties!
Here are a few island konoba (restaurants) that you may want to consider eating and mooring with:
Konoba Baro's, Okuklje, Mljet Island
Tavern Ribarska (kuca Niko), Kobaš, Mainland
Porto Rosso, Skrivena Bay, Lastovo Island
Sailing around the islands in Croatia, you don't have all the mooring options in each place. This means that your final mooring cost will depend on the places you go and the mooring options available to you.
National Park Marinas/Berths
Four of Croatia's eight National Parks can be reached (only) by sea but there are strict guidelines in these areas for docking, mooring and anchoring.
National Park Brijuni
The Brijuni are a group of fourteen small islands situated in front of Istria coast.
In order to navigate the waters of the Brijuni National Park, you need permission from the National Park Administration. Docking at the port of Veliki Brijun, boaters have to check in at the reception desk, located in the Neptun Hotel.
Temporary mooring in the National Park Brijun is only allowed in designated bays (check with Park Administration). You can also moor at Brijuni port.
Kornati National Park
The Kornati archipelago covers the area of about 320 km2 and includes around 150 land units, located either permanently or frequently above the sea. A true nautical paradise.
Sailing is allowed in the whole of the Kornati National Park except in the zones of strict protection. Anchoring and overnighting is however permitted in a selection of bays and coves. Please check with the National Park Office for permissions and payments required.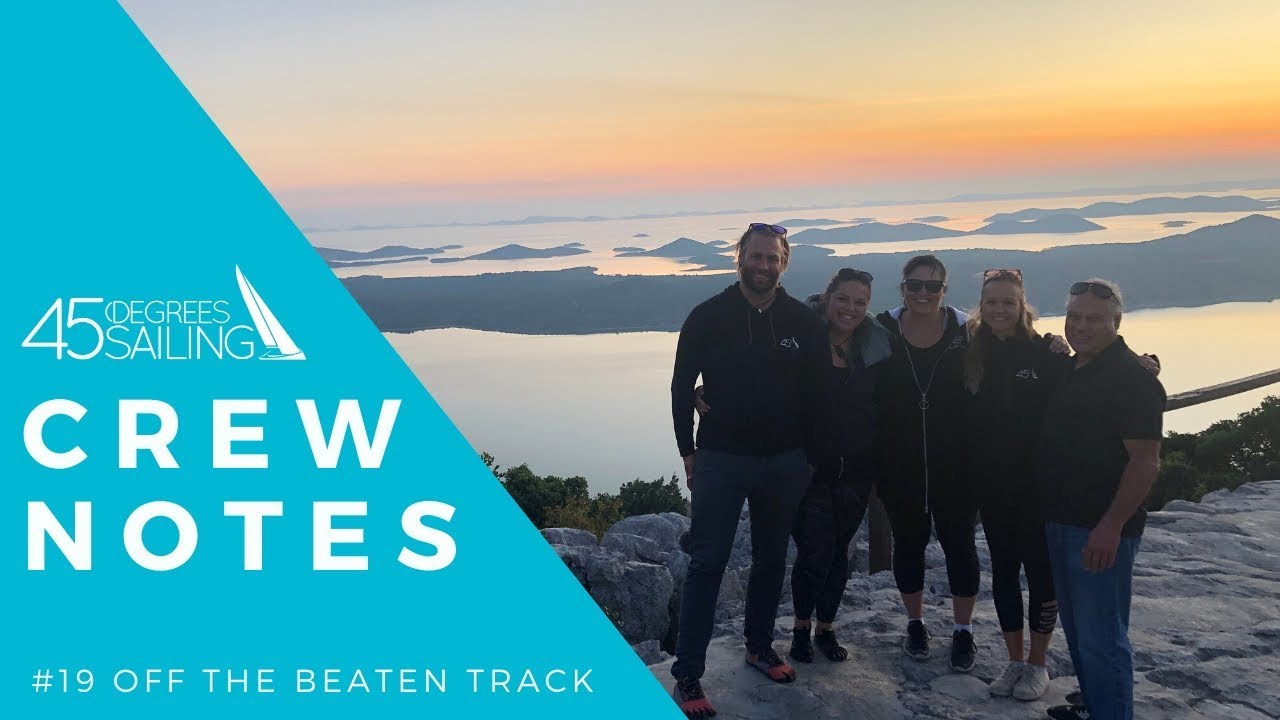 Krka National Park
This National Park protects the Krka river and its surroundings. The estuary of Krka is just a few kilometres from Šibenik, and it offers you very nice scenery for sailing through the Krka canyon up to the town of Skradin and the entrance point for the National Park.
If sailing, you will have to moor in one of the nearby marinas and then take a boat trip to the Park. The closest marina is ACI Marina Skradin. If the Marina is full, you can anchor in the river during the day. Anchoring is severely restricted at Skradin, so you will not be allowed to anchor overnight.
Mljet National Park
Mljet National Park is the most important protected area of the south of Croatia. People consider Mljet to be the greenest Dalmatian island.
You can only sail and anchor in Pomena and Polače. An entrance fee for the national park is charged per each person when anchoring or mooring in the specified bays. Emptying the contents of your septic tank, throwing garbage or waste into the sea is strictly prohibited. And in case of non-compliance, you will be fined.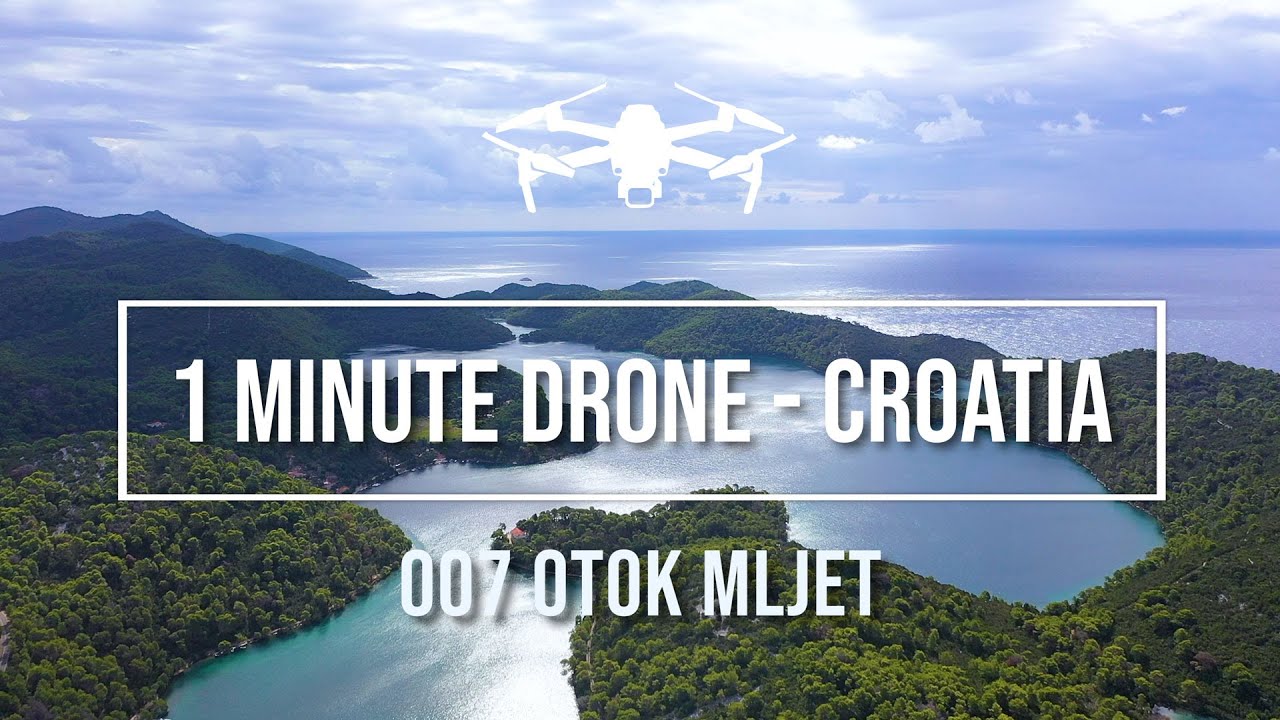 Yacht Week
When is Yacht Week?
Yacht Week is not a particular week or festival, as many people understand it to be. Yacht Week is actually a company that run yacht trips throughout summer in Croatia.
Who is Yacht Week?
Yacht Week offer exclusive seven-day, spring break-like flotilla yacht trips for 'grownups' that involve sailboats (both monohulls and catamaran), exotic locales, and hard-partying young people from all around the world.
This mega flotilla trip for twenty-somethings may be the party of a lifetime, and it's far from sustainable and certainly not representative of Croatian culture. Yacht week is notorious for being disorganised, rowdy, disruptive to locals and visitors around them but it's all sold as part of the fun and craziness of the trip.
Local sailors harbour concerns about safety due to skippers unfamiliar with local waters, while some towns have reportedly been fighting back against "Sodom and Gomorrah at sea" by refusing to provide moorings to the boozy crowds. And, when the crew is drinking just as heavily as the guests, you can't always count on things going exactly to plan.
Should I Book with Yacht Week?
It's an option if you fit the demographic and want to have "fun". But sailors don't really book with Yacht Week. It is mainly for young people out to have a boozy week of fun and parties. The age range is mostly from 18 up to a maximum of 35, for instance. It is usually very rich young people as boats at Yacht Week usually cost up to three times more to rent than a normal charter boat. They are mostly single and come along with a bunch of friends.
Most people don't usually return to Yacht Week. For them its a huge experience and they don't need to return for more. 99 % of the reviews are positive. It is nonstop fun, however. Check out a skippers perspective here - https://www.yachting.com/en-gb/news/the-captain-at-yacht-week
First Time Sailors
What Do I Need to Know About Sailing in Croatia?
Book early, shop around and avoid the peak months of July and August.
Check the charter company small print for extras - final clean, an outboard motor for the dinghy, extra sails, towels, and so on; and make absolutely sure your boat has a bimini, a cockpit cover for protection against the sun.
You also need to budget for fuel, on-board provisions, flights, transfers, eating out and the odd night at a hotel if you can't get your flights to coincide with the charter period, which normally runs from Saturday to Friday.
Do I Need to Know How to Sail to go on a Sailing Holiday?
That's an easy one. No, you don't need to know how to sail to go on a sailing holiday in Croatia. No experience necessary addendum ... unless you are looking at a bareboat charter! Sailing with a professional skipper/crew lets you have a proper holiday and relax and learn to sail as you want. Indeed, all you need is a desire to disconnect, relax and enjoy the sun, sea and amazing island destinations every day.
Do I Need to Know How to Swim to go on a Sailing Holiday?
That's another no and learning to swim in these Adriatic waters will be an additional bonus to your holiday. The water is warm and inviting, so clear that even if you can't snorkel you can see all the fish from onboard.
If you are unsure about your swimming abilities, then let your skipper or charter company know. They may be able to offer additional equipment such as pool noodles or a SUP to help you feel more comfortable in the water.
What if it rains or storms?
Here's what we think. Bad weather doesn't mean a bad holiday. Quite the opposite in fact. We LOVE the rain!
In the height of summer, it does not often rain and we do not allow the weather to dampen our spirits even if it does fall during your week on the sea. Rain will not stop you from creating an amazing, memorable experience for you. Your skipper will be very aware of approaching weather patterns but this may mean adjustments in your planned itinerary.
PS: Don't forget the boardgames and a pack of cards.
What if I get Seasick?
Seasickness, it's not exactly a word you want to hear when you think about sailing the turquoise and azure blue waters of the Adriatic, is it? But, for many, it is a reality of sailing, so it is best to be prepared.
In general the Adriatic is a calm sea and the distances between the islands are short. Around the different islands, there are many protected bays and harbours where you can hide from any rough weather that comes through. These three factors in themselves help with seasickness immensely.
This means if you are bareboating you need to check the weather forecast regularly and adjust your route accordingly to avoid sailing in rough weather. If you have going a paid skipper, then advise him that you are prone to seasickness and he will do his best to choose an appropriate route and docking options to suit the winds and weather.
Here's a great blog written from personal experience, with tips on how to manage your seasickness.
https://www.45degreessailing.com/how-to-avoid-turning-a-whiter-shade-of-pale/
Will I get bored on a Sailing Holiday in Croatia?
You may worry that your older kids, the teenagers, or maybe even yourself might be bored on a sailing holiday around the islands. But you don't have to worry about this. Your children will blossom onboard. Away from the stresses and strains of social media, they reintegrate into family life surprisingly well. In any case, most yachts come with WiFi included so they won't be completely cut off from their social life. And then just think of the bragging rights! There are plenty of Instagram-able moments when you are on a yacht sailing around Croatia!
Who Should Try A Sailing Holiday in Croatia?
We think that everyone should try a sailing holiday in Croatia. Sailing holidays are so flexible that everyone can enjoy them, no matter what your age or interests. The best way to see Croatia of course is by allowing everyone on the holiday to make the most of their time. You can go on a voyage without the chores associated with traveling. No packing and unpacking, everything you need comes with you and you get to choose where to go and what to do. Go at your own pace, and change your mind whenever you like!
What Should I Expect Onboard?
Not all yachts that you can sail in Croatia are the same. But most companies offer several levels of comfort; explore the different boats available through your chosen operator and be realistic about your expectations for space and facilities.
At the lower end of the market the yachts are smaller, older boats with "cosy" cabins and shared bathrooms. Whereas modern, high-end yachts at the other end of the market, tend to offer a very different experience, often kitted out with plush furnishings, en-suites and extensive deck space. And then there's an endless array of choices in between.
Note, if you are a solo traveller, then booking a group trip on a budget, may mean sharing a cabin, or even a "double" bed with a stranger.
Packing for a Sailing Holiday in Croatia
What to Pack
Clothing - Believe us, you won't need half of the clothes you bring! A couple of swimsuits, towels, some T-shirts and shorts and something casual for the evenings are definitely all you need. Remember there will be no laundry facilities on board, so a couple of mix and match changes of clothes to last you through the week. It's also a good idea to include a windproof jacket in case of stronger winds.
Despite the influx of tourists in summer, Croatia is still very much an Orthodox Christian society and there are often clothing guidelines for areas in the vicinity of churches, monasteries, and villages in general. Please respect the local culture and dress accordingly.
Shoes - We recommend a pair of jandals/thongs/flip flops along with a pair of closed-in comfortable pair of trainers/sneakers. We are pro bare-feet for when on board the boat, and jandals (also known as flip-flips or thongs) sure come in handy for when on land and for using in marina showers, while still perfectly acceptable for wearing out for dinner. Water shoes are a must for both swimming and climbing on the rocks. On board, if you insist on wearing shoes, then non-marking shoes or white soled shoes are best.
Towels - Bring your own beach towels for swimming ad sunning. A microfibre travel towel, while not a necessity, is fantastic for showering and take up minimal space in your luggage.
Medication and Toiletries - If you take prescribed medicine, then it is advisable to bring enough with you for the duration of your holiday.
We like to promote biodegradable products for on your yacht, including your own personal body wash, shampoo and conditioner. Often, bringing small travel sized bottles can help leave more room in your suitcase to squeeze in your shopping on the way home! Many skin care brands have sample sized packs that are also perfect for travelling.
We also have a few handy recommended extras that aren't strictly necessary and they might just help to make your holiday a little more relaxed. Every little bit helps!
Zip-lock plastic bags. Clear and small, zip-lock bags are a great trick to keep your valuables safe and dry, as well as to minimise exposure to salt. Given the amount of time that you will spend out on the water, they are a cheap solution to stop stressing about getting your devices damaged.
A soft case/bag is much easier to tuck away during your time on board and takes up much less space than a hard shell suitcase.
Cash is king on the Dalmatian islands and having a good stash of kuna in your wallet early on in the trip will make things much easier! For more information on how much kuna to bring and how much stuff costs on the islands, stay tuned for a blog post all about it! Exchange enough local currency KUNA at the official bank before your embark!
Passports | ID Citizens of EU countries may enter Croatia using their national identity cards (if these exist) instead of a passport. Otherwise, passports are required to enter Croatia. Check your passport is valid for travel well before you book your trip. Renew your passport if you do not have enough time left on it. You must have at least 6 months left on an adult or child passport to travel to most countries in Europe. Travelling with a photo copy of your passport/ID card is always advised.
Adapters You will need a continental 2 pin plug adapter for use on shore (charging cameras, phones, etc. in tavernas & cafes). Bring also the appropriate 12v charger (car plug) for your laptop, mobile phone, digital camera, etc.
https://www.45degreessailing.com/packing-tips-for-your-croatian-sailing-holiday/
What You Don't Need To Pack
Don`t make the mistake of of bringing too much luggage. Remember storage space on a yacht is limited and most of the time you will be in your shorts, t-shirt or bathing suits. Our recommendation is to fit everything into a soft sided duffle bag/back pack.
With the swimming, the wind and the salt in your hair, it's time you go al-naturale - because you don't need hair straighteners
Once it falls overboard, it's gone forever so minimise the risk by leaving expensive watches and jewellery at home or packed away for those special treats.
There is no need for high heel shoes especially around the villages with cobblestoned streets and on-board your yacht. They really are just a waste of space that you can better use for gifts and amazing things to take home.
Eco-friendly Packing Tips
When you are staying on a boat, all of your brown water and black water ends up back in the sea that we swim in. To help keep the Adriatic Sea and it's eco-system healthy and clean, here are SEVEN eco-friendly swaps that you can make before coming on, and during your sailing holiday:
Swap water in plastic bottles to buying a new refillable water bottle.
Every year, thousands upon thousands of plastic bottles are used once and thrown away on Croatia's coast and islands. To avoid this, swap to a reusable water bottle that you can refill.
Swap your toiletries (body wash, shampoo, conditioner, face wash, etc) for eco-friendly products.
Some toiletries commonly sold contain ingredients that can be degrading and harmful to the carefully balanced eco-system of the Adriatic Sea. Help to prevent this from happening by investing in eco-friendly products that don't harm the sea-life when it inevitably ends up in their home.
Swap single use plastic bags to reusable tote bags
The sale of single use plastics is to be banned here in Croatia, effective 01 July 2021. This includes those nasty plastic bags that seem to be in every grocery store and vegetable stall. But you can even preclude this ban by bringing your own reusable tote bag.
Say NO to plastic straws!
Some people have switched to carrying their own reusable straw. If that doesn't sound like you, simply say NO PLASTIC to your waitstaff whenever you sit down for a drink or dinner. If you are eating take-out, don't forget to say NO PLASTIC here too.
Swap disposable make-up wipes for washable muslin cloth.
Most make-up removal wipes are made of materials such as polyester, polypropylene, or other non-biodegradable fibres. This obviously has a huge impact on the environment! So swap out these single-use wipes with a washable muslin cloth and an environmentally-friendly make-up remover.
What Services are available on the Islands?
Which Ports have Pharmacies?
First of all, it is helpful to know what to look for when you are looking for a pharmacy here in Croatia. The Croatian word for pharmacy is 'ljekarna'.
In other countries, such as NZ, Australia, the UK and America, pharmacies are often part of larger stores that stock items like first aid, cosmetics and toiletries, amongst other things. Here in Croatia, pharmacies only sell healthcare related items. This can sometimes include vitamins, specialized skincare products, orthopedic shoes and other specific items.
If you are looking for a larger store to stock the other items mentioned above, look for a DM store, a Muller or a BIPA store. Additionally, you can find a database of the pharmacies in Croatia here: https://www.pharmaciesworldwide.com/pharmacies-in-croatia/
Use the map function to locate a pharmacy near your location.
Which Ports have hospitals?
A new website www.cro.care is designed to help easily locate the nearest hospital, embassy or COVID testing facility. to your location. You can choose your current location or type in an address.
Basic hospital facilities are usually only located in the main centre of each island, for example, Vis town on island Vis, Hvar town on island Hvar,
Are there laundry facilities on the islands?
There are usually independent laundry services located at or near to each marina and port that you can dock at. However, they are often not very clearly marked. This means that the best way to find out where the laundry service is when you arrive in a new port is to ask! Ask the staff at the marina or port where you are docked. They will usually have the number or contact details for a local laundry service. Things to remember when contacting the laundry service:
Make sure to confirm when you need the laundry done by. Some services will deliver the clean laundry to your boat, so you need to give them your boat name and which part of the dock you are on. Other services will require you to pick up the clean laundry from their location. Make sure you know what time to be there and how much the laundry will cost. It also pays to double check whether they will require payment in cash or if you can pay by card. Having the right change for a cash payment will make the whole process smooth and easy for both parties.
Leave a phone number with the laundry so that they know who to contact if there are any issues or if the laundry is finished early. It also helps at pick-up so that you can easily identify which load is yours.
Ensure that, if you need certain things to be washed separately, that they are separated into different bags when you hand your laundry in. Any delicates should be safely zipped up in a delicates bag. But if there are only one or two things that you want washed separately to the rest, be aware that you will likely be charged for a whole second load.
We recommend looking for a laundry service as soon as you dock, and, if you are only staying one night, endeavour to get your laundry in as soon as you can. This will ensure that you get it back sooner!
Sailing With Pets
Yes! In most cases, you can bring your animal friend on-board with you, but this will probably come at an extra cost and you will need to check with your charter agent or booking agent to see what size animals they allow, as different sized vessels can accommodate different sizes of animals.
But if you are bringing your animal on-board, please ensure that your animal has access to the appropriate facilities for toileting and eating.
Bringing my cat on board
Yes, you can definitely bring your cat onboard and with a few items of extra equipment, you can ensure your cat's safety throughout your entire trip.
Safety Harness and a long lead
A harness will allow you to attach a lead to your cat, thereby giving the animal limited running space up on deck.
Life Jacket
A specialty life jacket designed specifically for a cat or a small dog will ensure that, in the unlikely event that your animal goes overboard whilst your yacht is underway, your cat will stay afloat as you turn the vessel around to retrieve the animal. Life jackets also have very sturdy handles attached to them, making it much easier to retrieve the animal from on-board the boat.
Carrier Bag
It is important that you have a carrier bag for transporting your cat. It also doubles as a portable bed for your cat and a great way to ensure that the animal is safe if it is necessary to confine the cat for some reason.
Bringing my dog on board
Yes it is safe to bring your dog on-board. You can also request that your charter company add safety nets to be added to the life lines of your boat. This will be charged as an additional cost to the charter fee.
Depending on the size and swimming ability of your dog, you can also look at purchasing a specialty life jacket for your dog prior to coming on-board. A Life jacket will not only ensure that your animal stays afloat in the unlikely event that your dog goes overboard whilst your vessel is underway. They also have very sturdy handles attached to them, making it much easier to retrieve the animal from on-board the boat.
Will the Charter company charge me extra to bring my pet onboard?
Yes. In order to cover extra cleaning, there will be an additional charge for having your pet on-board. This varies from company to company, so please contact your charter agent or booking agent to confirm the price you will be paying.
Please be aware that if any damage occurs because of your animal, you will be liable for the cost of repair.
Can I buy cat food, dog food and other supplies on the islands?
Not very many supermarkets or smaller markets on the islands stock pet food, but even if they do, it is not the best quality.
If there is a DM store on the island they are much more likely to stock the items you need, including food, litter and treats, however. You can view the location of stores in Croatia here.
We recommend buying litter before you board the boat. Litter is available in some ports on the islands. However it is not readily available and it it much easier to be prepared with enough litter for the whole week at the beginning of your sailing holiday.
Note: There are far fewer DM stores than supermarkets on the islands, so it pays to check where these are located in advance so that you can adjust your itinerary if necessary.
Stray Cats and Dogs on the Islands
There is an increasing amount of kittens and puppies deserted and left on the islands, especially in the springtime. Lack of sterilisation is a big problem throughout Croatia and the islands are not exempt. But there are some amazing voluntary organisations and a growing network of kindhearted people who can provide foster care both on the mainland and on the islands. Read more about what Street Cats of Vis are doing.
If you want to donate or are looking to help with fostering get in contact with Bestie Split a no kill shelter on the mainland.
Sailing with Children
Having a baby or toddler doesn't have to be the reason that you DON'T book that sailing holiday you've been dreaming of, but some thought is necessary.
If you are thinking about a sailing holiday in Croatia and want to be sure that your baby or toddler will have an enjoyable and safe time, check out these 9 tips for taking a baby on board. And some of the most frequently asked questions we have covered here:
Can I sail with young kids in Croatia?
Yes, you can sail with young kids. Of course, like doing anything with children, it does take more preparation, effort and attention. But it is totally possible.
How young is too young to take my kids on a sailing holiday in Croatia?
That's a tricky question, but it really comes down to two things. Either your own experience on boats and with sailing. OR the experience and expertise of the crew (skipper and crew) that you will be sailing with.
If you are not an experienced sailor yourself and you have young children that you want to take on-board a sailing holiday, then we highly recommend that you choose a skipper and crew that you really trust. It is totally doable to take young children on-board and still have a great time. And most of that will be down to how helpful, intuitive and involved your crew is.
What are some of the things I need to think about before sailing with my children in Croatia?
Make sure the boat has shade - Sun protection is also a biggie if you are planning a sailing holiday in any hot, sunny part of the world. Make sure the yacht you'll be on has plenty of shade for your child to sit/sleep/play in, as shade is a much better sun safety strategy than just sunscreen
Air conditioning is recommended in peak season - especially if you have younger children who are not used to sleeping in heat we recommend you charter a boat with air con. This allows you to set the temperature in each cabin to a comfortable range so that the children get adequate sleep. Tired children in the heat, is not a happy combination.
Safety netting - is an add-on that most charter agents offer at additional cost. What this means is that netting is installed down each side of the boat on deck, tied to the lifelines and stanchions. This also means that small animals and children are far less likely to slip on the deck and fall overboard. I say 'far less likely' rather than 'impossible' because nothing is 100% effective!
Supervision - this is the most important safety factor when children are on board. And being able to count on your Skipper and Quartermaster to keep an eye out for your kids alongside any other adults on board is a huge load off any parents mind. With children on board, we always recommend at least one adult supervising at all times. And the netting does make supervising a lot easier than it would be without it.
Planning - with your skipper tailor your itinerary and passages to suit you and your family, whether that means docking each night so that the kids can adequately run off their energy on land or arranging to be under way and relocating when it is most agreeable to you and your child, like during naps.
Small adjustments can often make a huge difference in the success of a sailing holiday with a little one, and the peace of mind that comes from child competent crew cannot be bought!
Check out this great blog about sailing with kids for more information.
Is there any company that specialises in family sailing holidays?
There are many companies who are able to cater to families. One of our favourite family sailing holiday companies is 45 Degrees Sailing. With a specific focus on families with young children, the team at 45 Degrees Sailing put their many years of experience with young children on-board boats to good use by helping Mum and Dad have a truly relaxing family holiday. Check out their premium tours here.
They also pride themselves on no hidden costs. All inclusions are shown here - compare deals for yourself.
And of course, don't take our word for it check out these reviews:
How safe is it for my children to play when at port?
This will vary depending on which port you dock at. Most places will be relatively safe, however, and it is important that the children are supervised at all times. Many places that you will dock with the boat, there will be other children playing. Some places will even have a little beach nearby where the kids can play on the rocks or on the stone beach.
Are there parks for children to play on?
In most ports, there will be a park or a large area for kids to run around in. Or, more likely, there will be a concrete or grassy football pitch. So we highly recommend that you take a football or something to kick around on shore with the kids. Even in places where there is no football pitch, there will be somewhere the kids can kick the ball around. If you are unsure whether there is a park or football pitch nearby, do not hesitate to ask the port staff or even in the supermarket. Locals will always be more than happy to point you in the direction of somewhere for the kids to play.
Digital Nomads Onboard
It seems like the perfect Instagram shot. Stretched out on deck of a beautiful sailing yacht, the stunning Croatian islands and Adriatic Sea in the background and a snazzy laptop laid out on the lounging cushions. The Digital Nomad dream, right?!
It can be but the reality is a little bit different, however.
Your Accommodation
Just like not all Airbnb's are created equal, so it is true that not all yachts are created equal. If you are considering jumping on-board a sailing trip for a working/holiday, craft a list to ensure that you have adequate wifi connection, to keep your devices sufficiently charged and to ensure you have comfortable work spaces to sit, especially if you expect to be working for long stretches at a time. As lovely as lounging around on a dock with your laptop looks on Instagram, it actually doesn't make for a very comfortable working position for more than ten minutes!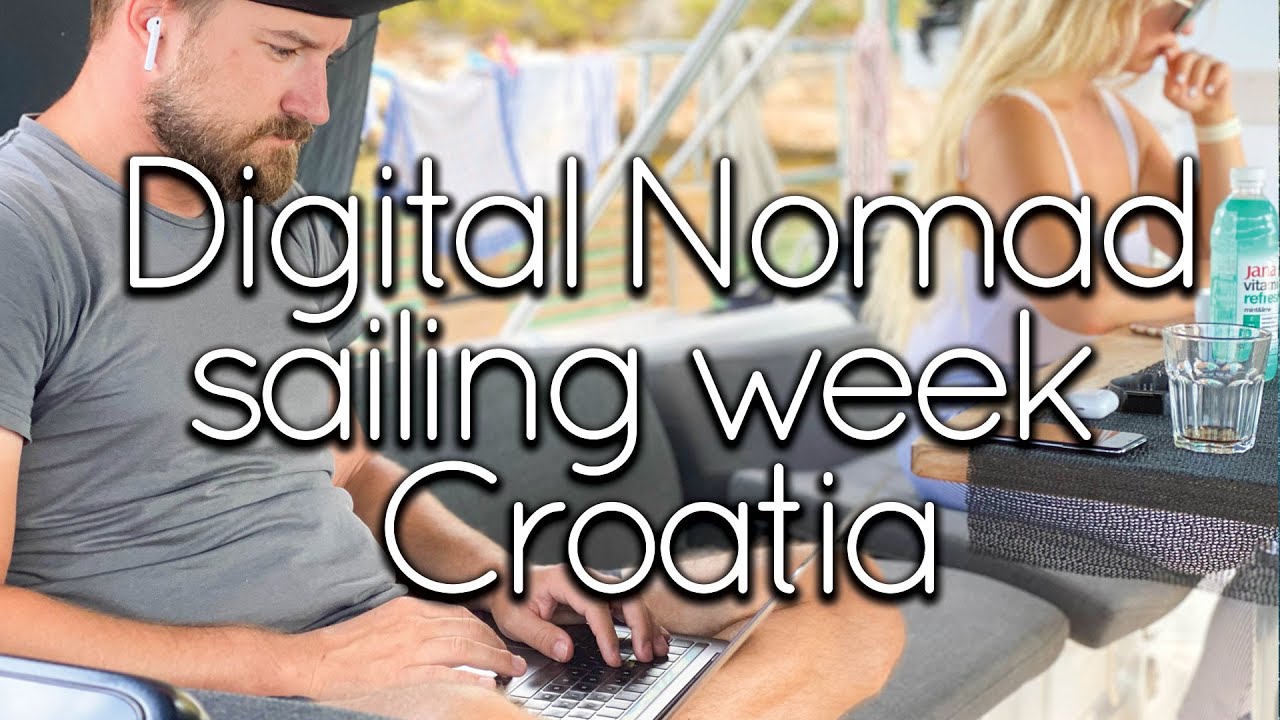 45 Degrees Sailing have, as a result of COVID19 and the creation of a new Digital Nomad Visa, created a unique five star, digital nomad sailing week, a remote working holiday like no other. It's an amazing trip recommended for:
anyone living or looking to live a digital nomad life
those working remotely due to the global pandemic
those looking for a combination of work, fun and adventure
anyone who realises there's more to life than the commute.
WIFI
Wifi is almost always the first question that comes up in a conversation about working remotely on a boat. Which makes sense. It's right there in the title, Digital Nomad. Digital. But it's a tad difficult to be digital if there's no wifi connection! And one of the great things about the Dalmatian islands is that the reception for the most part is fantastic. And yet to be clear, not every nook and cranny will have reception.
That is why it is so important to be sailing with a skipper and/or a crew that understand the importance of being connected and the challenges of remote working so that you can really get the most out of your time on-board without sacrificing any of your work commitments.
Different Food Options
Vegan Supplies On the Islands?
Vegan options on the islands are limited, but they do exist. In terms of buying vegan products at the supermarket, whether a shop stocks to carries the kinds of specialty products is totally up to each individual store and grocery shop. In previous years, these kinds of food products have been very hard to find. However, with the rise of many different diets being in demand amongst tourists holidaying here in Croatia, we are seeing these items slowly becoming available in more and more stores.
And one of the stores on the islands that we know is making an effort to stock meat substitutes suitable for vegetarians and vegans is the Market HOST located in Kut, Vis town.
Vegan Restaurants on the Islands
In regards to eating out,however, this is often a very difficult task for vegans as only some side dishes like fries, salads or swiss chard and potatoes tend to be free of all animal products. If it is essential that you find restaurants that serve vegan, do some research on line before you arrive. It will make things a lot easier and your stay more pleasant.
Happy Cow and Veganopolis are two resources to finding vegan restaurants on some of the main islands. And remember, some times you just have to go exploring, especially on the smaller islands and see what people can offer
Some restaurants on the islands, while not vegan, are able to cater and create tasty vegan main meals. Check out this blog - Top 10 restaurants, Dalmatian Islands Edition.
https://www.45degreessailing.com/45ds-top-10-restaurants-dalmatian-islands-edition/
Still to come:
Learning to sail in Croatia
Best wifi options when sailing
Showcasing the Adriatic Islands
Sailing momentos to capture
Gift shops on the islands
Wines and breweries on the islands
And any other questions you may have about sailing!
Questions - simply write them in the comments section below and we will do our best to answer them and add the answers to: Your One-Stop-Shop for everything sailing!