Vieringen – bij leven en in dood
Het WK 2018 in Rusland is iets dat alle Kroaten zich voor altijd zullen herinneren. Maar niet alleen om het ongelooflijke succes dat dit kleine land op het voetbalveld behaalde, maar om de fenomenale steun die het hele land aan het team heeft geboden.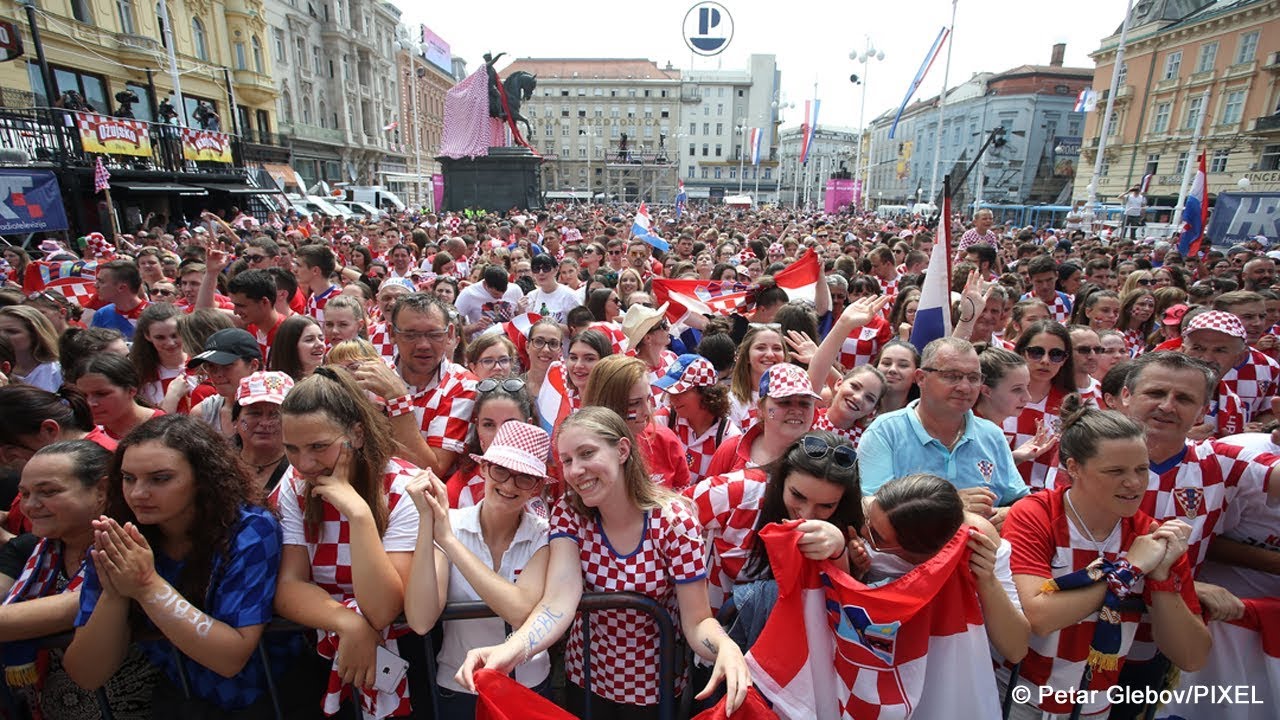 Waar anders zou 15% van het GEHELE land samenkomen in de straten van de hoofdstad om hun helden te begroeten. En zonder één enkel incident. Meer dan 550.000 mensen gingen de straten van Zagreb op om de verslagen finalisten te verwelkomen. Hiermee, hebben ze de harten van miljoenen mensen gewonnen.
Kroaten weten echt hoe je plezier kan maken in tijden van voorspoed, maar de harten van de hele natie beefden slechts een paar dagen na het WK weer, om een hele andere reden - vanwege de dood van een van de meest geliefde Kroatische zangers: Oliver Dragojevic.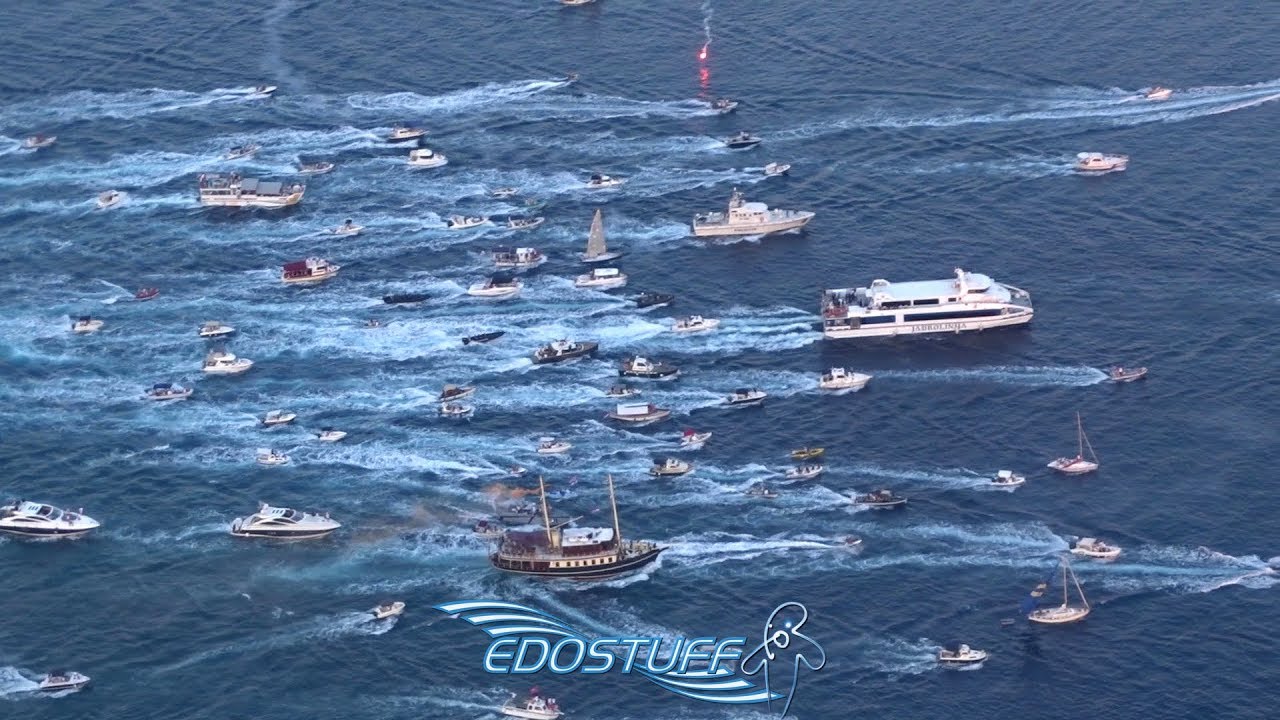 Er werd een indrukwekkend afscheid voorbereid voor Oliver, een ongelooflijke demonstratie van liefde en respect tijdens zijn laatste catamaranreis van Split naar Vela Luka op het eiland Korcula. In mijn toenmalige artikel werd nader ingegaan op wat er aan de hand was. . Of het nu gaat om het leven of bij dood, Kroatië is de wereldkampioen in het realiseren van een groots vieringenis waarschijnlijk mijn meest populaire artikel in de geschiedenis van TCN.
Ontspannen – iemand in voor een "fjaka"?
"Pomalo" - is het sleutelwoord dat u nodig voor uw bezoek aan de kust. In het Nederlands zouden we zeggen "rustig aan", maar in feite zou "doe heeeel rustig aan" een nauwkeurigere vertaling zijn.
Alhoewel er heel veel onstpannen plaatsen rondom de wereld te vinden zijn, doen ze het aan de Dalmatische kust toch ietsje anders.Waar immers ter wereld moet je actief werken om niets te doen?Iets wat vaak ten onrechte als luiigheid wordt betiteld, door gefrustreerde buitenlanders.kom meer te weten over defjakastaat van zijn.
Natuur - a land dat voor 10% uit parken bestaat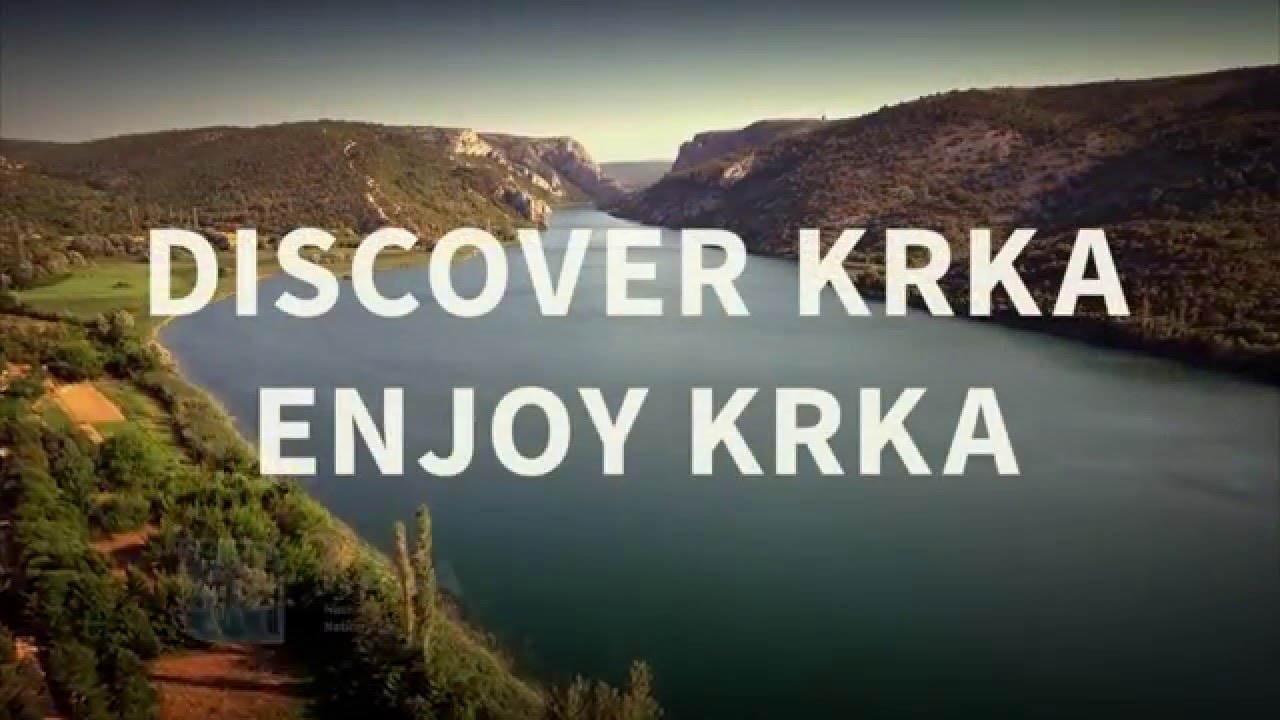 Kroatië is een adembenemend mooi land. Het is vooral bekend om zijn 1770 km lange kustlijn en duizend eilanden, maar daar houdt haar schoonheid niet op. De Plitvice meren, die op de werelderfgoedlijst van UNESCO staan, trekken jaarlijks meer dan één miljoen bezoekers en is slechts één van de 19 nationale parken en natuurparken in het land.
Het is ongelofelijk dat in een tijd waarin buitensporige bouw en hebzucht overal om ons heen heersen, maar liefst 10% van het landoppervlak van Kroatië de status: beschermd park heeft gekregen. Denkt u dat u al die natuurlijke schoonheid in één keer kunt aankunt? Bezoek dan deTotal Croatia-gids voor een overzicht van de nationale parken en natuurparken in Kroatië.
Sportieve successen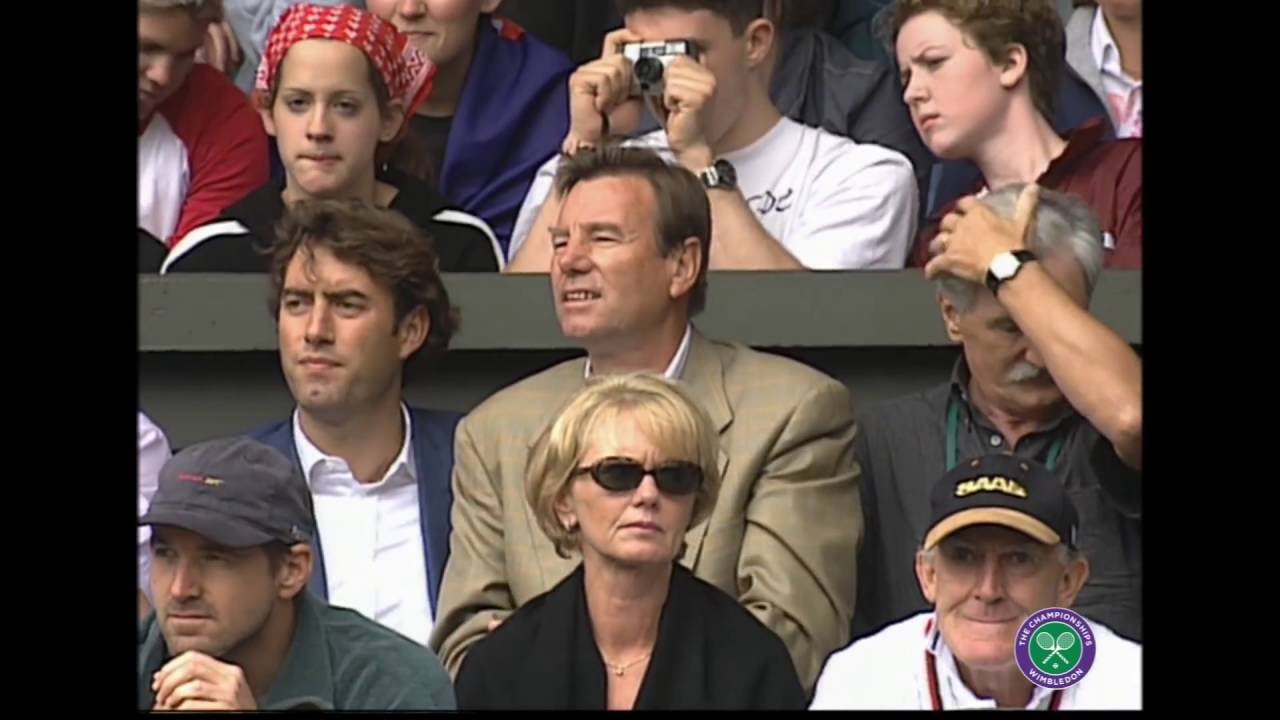 De deelname aan de finale van het WK in Moskou is pas de laatste in een lange reeks sportieve successen voor Kroatië, een land met vier miljoen inwoners waarvan de sportieve prestaties zelfs die van honderd keer grotere landen heeft overtroffen. Modrić, Rakitic en kompanen versloegen met het team uit 1998 het land dat de derde plaats behaalde in Frankrijk, maar de Kroaten lieten hun sporen achter in bijna alle sporten. Ze zijn zo succesvol dat er wordt beweerd dat Split meer Olympische medailles per hoofd van de bevolking heeft dan enige andere stad ter wereld.
Tennisliefhebbers zullen de wonderbaarlijke prestatie van Goran Ivanišević op Wimbledon nooit vergeten. Er waren ook twee Kroatische overwinningen in de Davis Cup, evenals triomfen op de US Open en Roland Garros voor Marin Ćilić en Iva Majoli.
Tweemaal Olympisch goud in handbal, waterpolo, roeien, boogschieten, speerwerpen. Vier Olympische gouden medailles in het skiën voor Janica Kostelic, terwijl Sandra Perkovic het discuswerpen domineert. Goud bij de wereldkampioenschappen hoogspringen, gymnastiek en taekwondo. De beroemde Olympische zilveren medaille voor basketbal in Barcelona in 1992.Lees meer over sport in Kroatië in onze Total Croatia-gids .
Van Tesla tot Rimac, een innovatie motor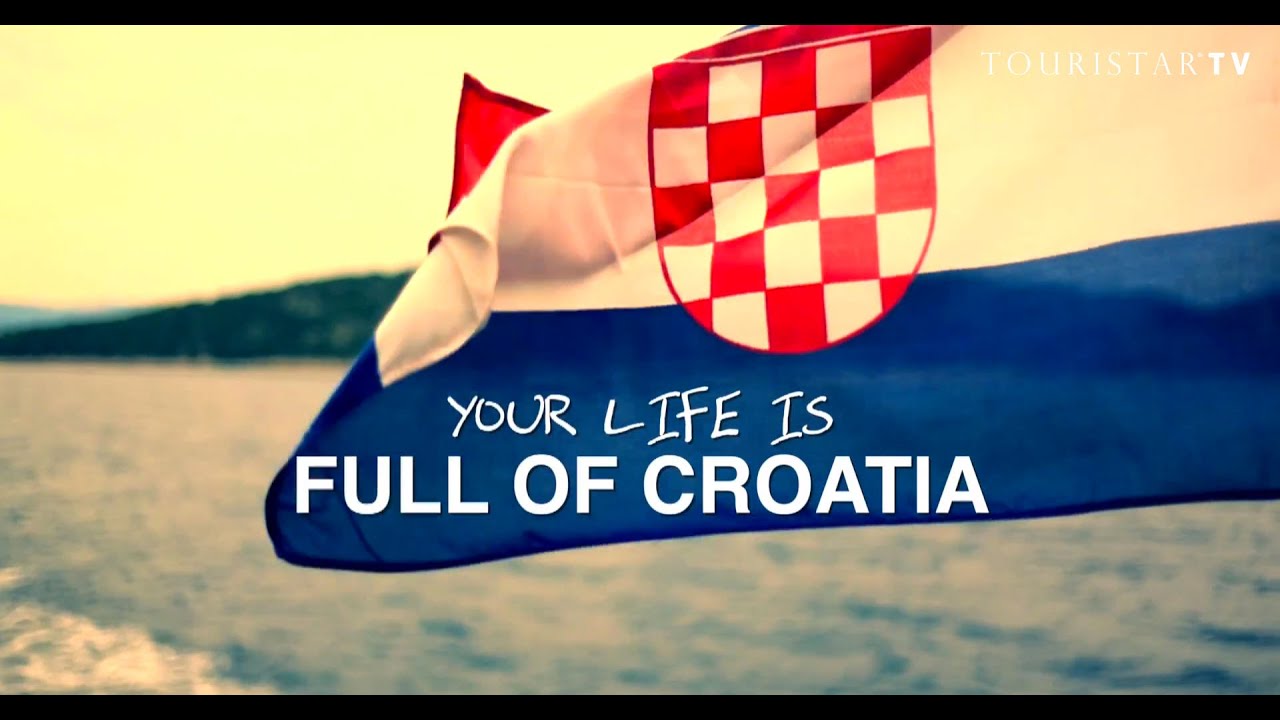 Kroatië presteert bovengemiddeld in sport, en hetzelfde geldt voor uitvindingen en ontdekkingen. Natuurlijk helpt het feit dat Nikola Tesla er is geboren, maar Tesla is een genie in zeer goed gezelschap.
Wilt u weten in welke mate Kroatië uw leven heeft verbeterd? Een mooi woordspel in de officiële slogan van het Kroatisch Nationaal Bureau voor Toerisme: "Kroatië vol leven", ontdek in de video hierboven hoe vol uw leven door Kroatië is
Ontdek daarna hoeveel Kroatië verder nog heeft bijgedragen aan de wereld door uitvindingen en ontdekkingen in onze Total Croatia-gids over dit onderwerp.
Het beste liefdesverhaal ter wereld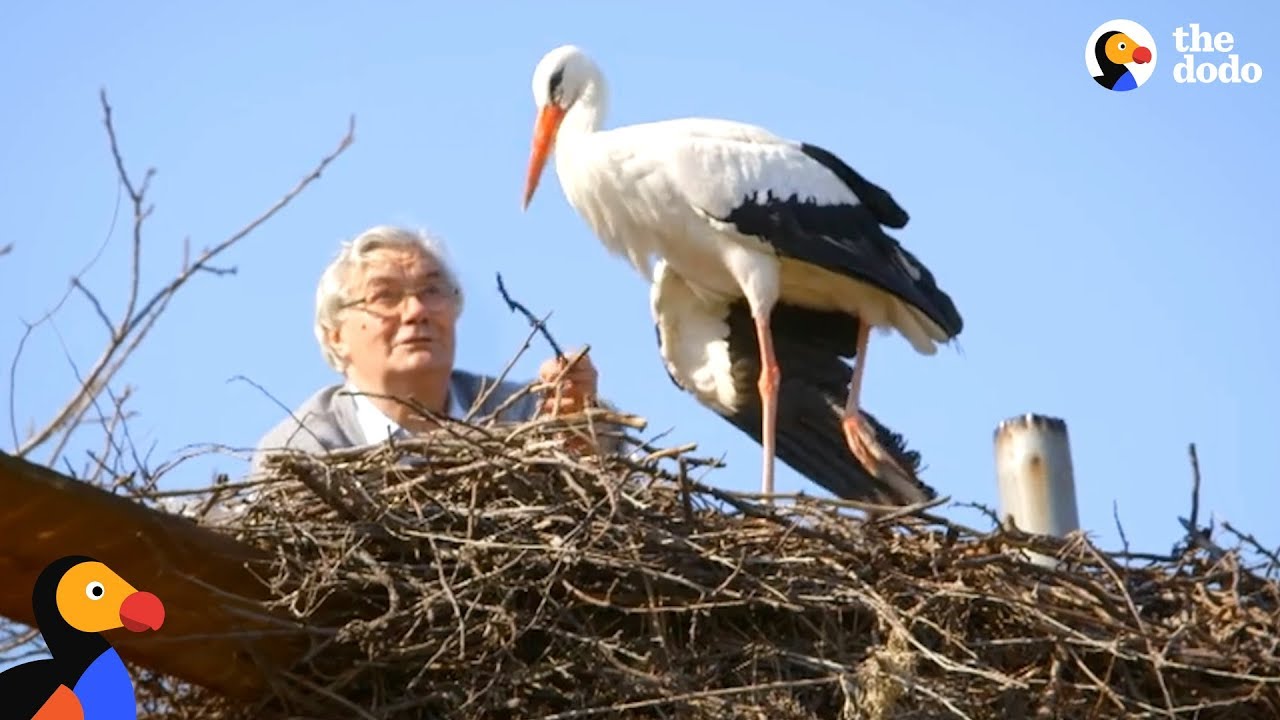 Romeo en Julia, pak jullie koffers maar…jullie liefdesverhaal verbleekt hierbij
Een van de mooiste liefdesverhalen aller tijden, de Kroatische ooievaars, Klepetan en Malena die elk jaar weer verenigd worden in hun liefdesnest nadat Klepetan terug komt na de migratie. Zij kan door een gewonde vleugel niet meer met hem meereizen naar het zuiden, maar afstand maakte deze liefde alleen maar sterker. Een grote duit in het zakje van dit liefdesverhaal doet de geweldige Kroaat die al jaren zo goed voor hen zorgt. Bekijk één van de mooiste liefdesverhalen aller tijden hierboven.
Eilanden, eilanden, eilanden
Kroatië heeft meer dan duizend eilande en het exacte aantal ligt ergens tussen 1185 en 1244, afhankelijk van met wie u praat. Hoewel er verschillende andere landen zijn die kunnen pochen over een vergelijkbare rijkdom aan eilanden, toch kan geen van hen deze schoonheid en diversiteit evenaren?
Bij een bezoek aan de Kroatische eilanden, kunt u onder anderen plaatsen zien die onder bescherming van UNESCO staan, het oudste openbare theater van Europa, verborgen militaire tunnels en onderzeese bases, de geboorteplaats van Marco Polo, nationale parken, een olijfgaard met duizend bomen die meer dan duizend jaar oud zijn, zeldzame vale gieren, een ontoegankelijk klooster met een grote vleugel(piano), de beste kaas ter wereld, een concentratiekamp, een strand waar de naakte Britse koning naturistentoerisme lanceerde in Kroatië, eilanden die bekend staan om hun koralen en natuurlijke sponzen, en het privépark van de dictator met exotische dieren, van zebra's tot olifanten. Lees hier meer over de magie en diversiteit van Kroatische eilanden..
Europese beschaving voordat Europa zelfs maar wist wat beschaving was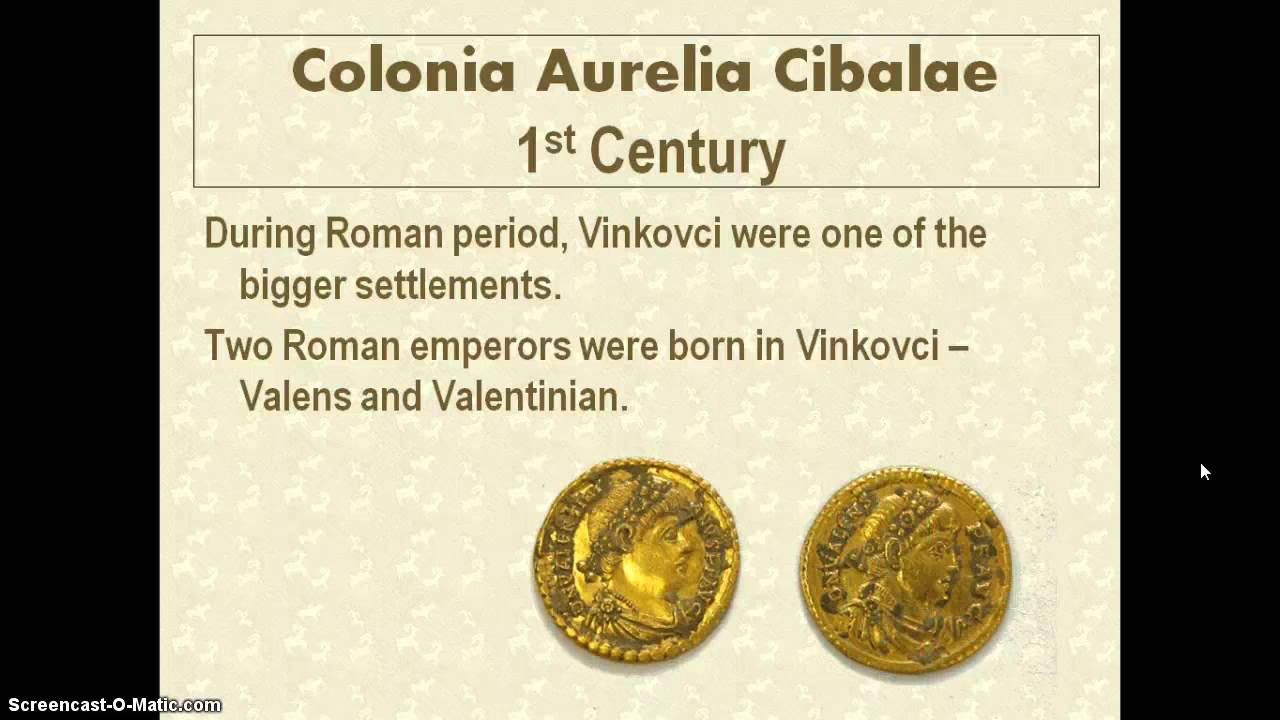 Tot ziens, Athene; tot ziens, Rome ... één van de grootste verrassingen die u zult tijdens uw ontdekkingstocht door Kroatië zult tegenkomen, is de door de geschiedenis heen langst continu bewoonde stad van Europa – terug tot ongeveer 8400 jaar geleden - in Kroatië ligt.
En hij ligt niet eens in de buurt van de kust. Vinkovci ligt in het minder bekende, maar zeker niet minder mooie oostelijke deel van Kroatië. Bezoek de langste continu bevolkte stad van Europa..
De stilste rally ter wereld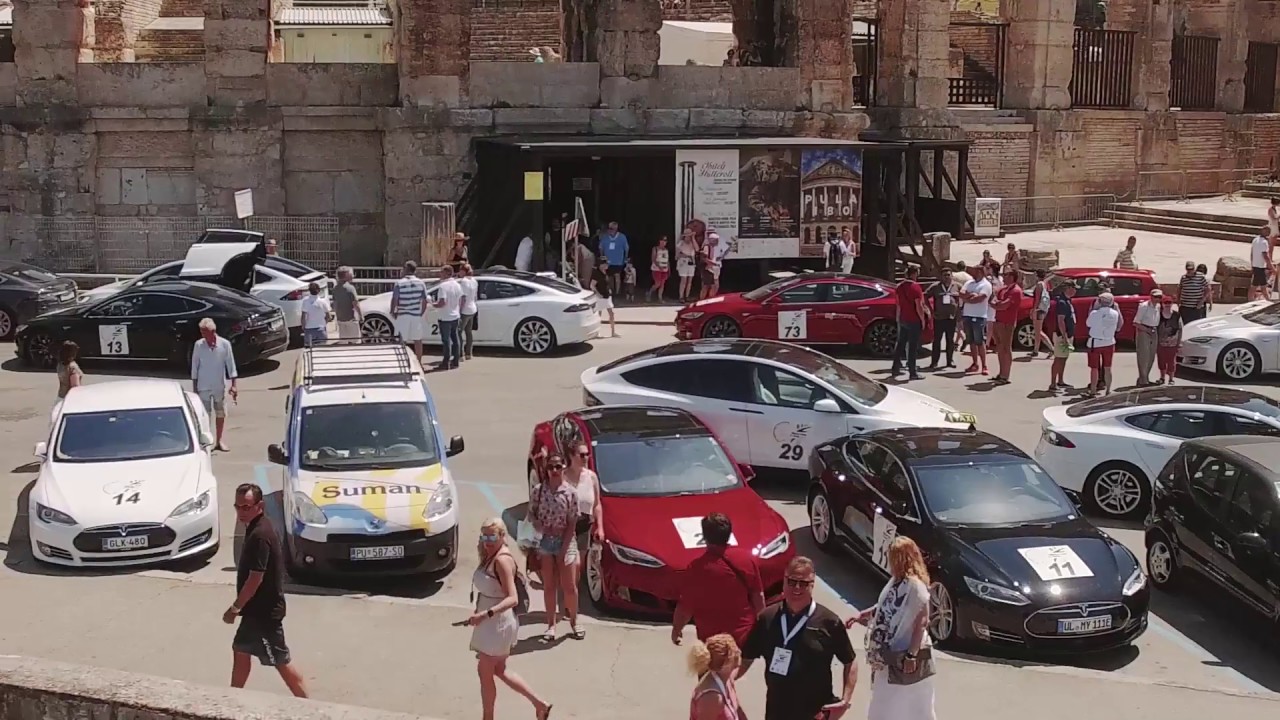 Ik kan me geen beter scenario voorstellen voor de merkontwikkeling van een land dan dit. Een Rally met elektrische auto's door het land waar Nikola Tesla geboren is. Een land waar nationale parken en natuurparken 10 procent van de oppervlakte uitmaken. Een land waarvan de auto-industrie uit slechts één bedrijf bestaat dat tot nu toe minder dan tien auto's heeft geproduceerd, maar dit zijn toch enkele van de krachtigste auto's ter wereld – en ook nog eens elektrisch.
Aan deze rally nam ook Maye Musk deel, de moeder van de hedendaagse Meneer Tesla: Mate Rimac, de Kroatische koning van de elektrische auto's die in rap tempo de auto-industrie verovert, niet alleen met zijn auto's, maar meer nog met zijn technologie en tevens de eerste eigenaar van Rimac's Concept One-model, ter waarde van een miljoen dollar.
Bestaat er een beter-of stiller- rallyverhaal dan dit? ik heb er nog nooit van gehoord. Maak kennis met de Nikola Tesla EV Rally in de video hierboven.
Koffie – zeg maar niets meer
Als Starbucks uw ding is, bent u waarschijnlijk naar het verkeerde land gekomen. Er is geen Starbucks in Kroatië, en het zou me verbazen als er ooit één komt
Koffie is hier als religie, een deel van de levensstijl net zo belangrijk als eten en slapen. Wat koffie betreft, ben ik een echte Neanderthaler, ik geniet thuis van een ochtend Nescafé, die ik meestal binnen maximaal tien minuten naar binnen werk.
Dit gaat heel anders bij de lokale bevolking! Afspreken om koffie te drinken is een van top sociale evenementen in dit land. Ik was ook oprecht onder de indruk van hoe complex het bestelproces van koffie is en hoeveel verschillende soorten koffie er worden aangeboden, maar vooral van hoe lang Kroaten één kopje koffie kunnen drinken. Het is echt een kunst!
Het komt vaak voor dat ik met vrienden een "koffie" afspraak maak en terwijl ik al vier biertjes naar binnen heb gewerkt, drinken zij nog steeds hun eerste espresso. De koffiecultuur is één van de belangrijkste componenten van het sociale netwerk in Kroatië, en tegelijkertijd één van de mooiste aspecten van het leven hier. Geen enkel land is er beter in.