This page is sponsored by Suncani Hvar Hotels.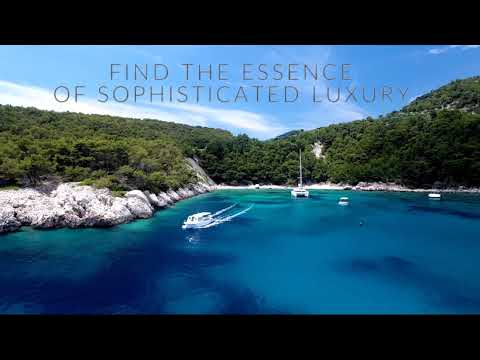 Welcome to Hvar!
Is Hvar worth visiting?
Most definitely! It is not known as Croatia's premier island for nothing. One of Hvar's many strengths is its egalitarian nature. Backpackers and superyacht owners sharing the same exclusive waterfront, while celebrities walk around unhindered by chasing paparazzi.
Famed for its sun, lavender, stunning nature and pristine beaches, Hvar has something for everyone. Just an hour by regular catamaran from Split, it is also one of the most accessible island destinations on the Adriatic.
Is Hvar Town expensive?
Hvar Town can be VERY expensive, but it does not need to be with a little research and planning. Choose the elite waterfront restaurant restaurants and order fresh fish by the kilo, and your wallet will groan. But there is another side to Hvar Town, with hostels, cheaper accommodation, and more affordable places to eat. Having said that, it is true to say that Hvar Town is both more expensive than the rest of the island, as well as one of the more expensive places on the Adriatic.
How many days do you need for Hvar?
That depends entirely on you. One of the saddest introductions to Hvar tourism a few years ago (at least in my opinion) was the introduction of a Hvar Instagram tour. Collection from the catamaran, transport and a short explanation to 5 of the most Instagrammable spots on the island, followed by transport back to the catamaran. All in just two hours. Hvar Town off the bucket list. Tick.
Hvar is a destination to be consumed at leisure. With it be lazy days at the beach on the Pakleni Islands, people watching on the main square, or wandering through the magnificent Venetian back streets, the concept of time soon disappears.
A week is the recommended minimum to follow enjoy the town and its surroundings, especially if you want to take in beaches, wine tours and explore a little of the rest of the island.
Is Hvar safe?
Yes! A fun fact about Hvar Town is that the man who is the godfather of dactyloscopy (that is the science of fingerprinting to you and me), was born in a house on the Hvar waterfront. Juan Vucetich may have achieved fingerprint fame as a policeman in Argentina after he emigrated, but his roots are on the island.
Hvar is one of the safest places I have ever lived, if not the safest. There is a strong sense of community in Dalmatia, and there is always someone looking out for the little ones on the main square.
How far is Hvar from Split?
The distance by catamaran from Split to Hvar Town is one hour. Here is the comprehensive TC overview of how to reach the island from Split, including catamaran connections to Dubrovnik and other islands. There is a direct ferry from Ancona to the car ferry of Stari Grad in the summer.
How to get to Hvar town, and around it?
Why go to Hvar?
It is not for nothing that Conde Nast famously voted Hvar one of the 10 most beautiful islands in the world in 1997. Since then, Hvar has been a regular feature in such lists. The question is why would you NOT go to Hvar?
It is a town which has everything. Its cultural heritage includes the oldest public theatre in Europe, the birthplace of organised tourism in Europe, UNESCO agave lace from the Benedictine Nuns.
Beaches? The Pakleni Islands are among the most divine spots on the Adriatic, or alternatively chill at the Bonj les Bains beach bar by Hotel Amfora. Nightlife? The Hvar party has calmed down a lot in the last couple of years, but do expect a lively night out with a range of excellent bars, wine bars and clubs.
Which are the most important Hvar town experiences you shouldn't miss?
Or just chill and observe life at a waterfront cafe and dream of owning one of the superyachts one day. Hvar Town is a very relaxed place to be, and it caters to every kind of tourist.
When to visit Hvar?
This depends on the kind of tourist you are. If you are looking for action, July and August are the months to come. This is when the town is the hottest, most crowded and full of action. The shoulder months of June and September are still busy with everything open, while May and October are very refreshing at the start and tail end of the season. Hvar in winter certainly has its charms as well, perhaps not for those looking for fast-paced living, however.
Is Hvar a good place to live?
I lived on Hvar for 13 years, and it was an incredible experience. 12-month living is a very diverse experience, as things go VERY quiet once the season finishes. Split is only an hour away by catamaran if you are missing a little city life or need something special from the shops, but Hvar is quite self-sufficient, and an increasing number of digital nomads are finding Hvar to be rather a special place to spend some extended time.
Hvar wine
Hvar has an incredible wine story, dating back some 2,400 years with the arrival of the Ancient Greeks to what is now Stari Grad. The island has a number of outstanding winemakers, including its very own British Master of Wine, Jo Ahearne MW.
Hvar wines have several indigenous grape varieties, which only grow on the islands, including Bogdanusa (a white which translates as 'a gift from God'), Darnekusa, and Prc. The most famous wines, however, are from the powerful Plavac Mali grape, a relative of Zinfandel. Winemakers to look out for include Zlatan Otok, Ahearne Vino, Andro Tomic, Ivo Caric, Ivo Dubokovic and PZ Svirce.
Looking for a wine tour? Check out a superb range of innovative tours with Hvar Wine Tours.
Hvar Events 2022 and Festivals
COVID has thrown all events and festivals into chaos, and it is very difficult to plan anything. Nevertheless, certain traditions must go on, including the Lavender Festival and the Hvar Summer Festival. More information on the official tourist board website. Local NGO Platforma has also launched a platform which covers lots of local events but is in Croatian only.
5 Things You Never Knew about Hvar
New York Times reported that the island was to be auctioned in 1932
Imagine buying the island for a song back in 1932, and what it would be worth today! A failed investment in an island resort was behind the story. Want to learn more? It will cost you a small fee.
The biggest festival on the island celebrates the edible dormouse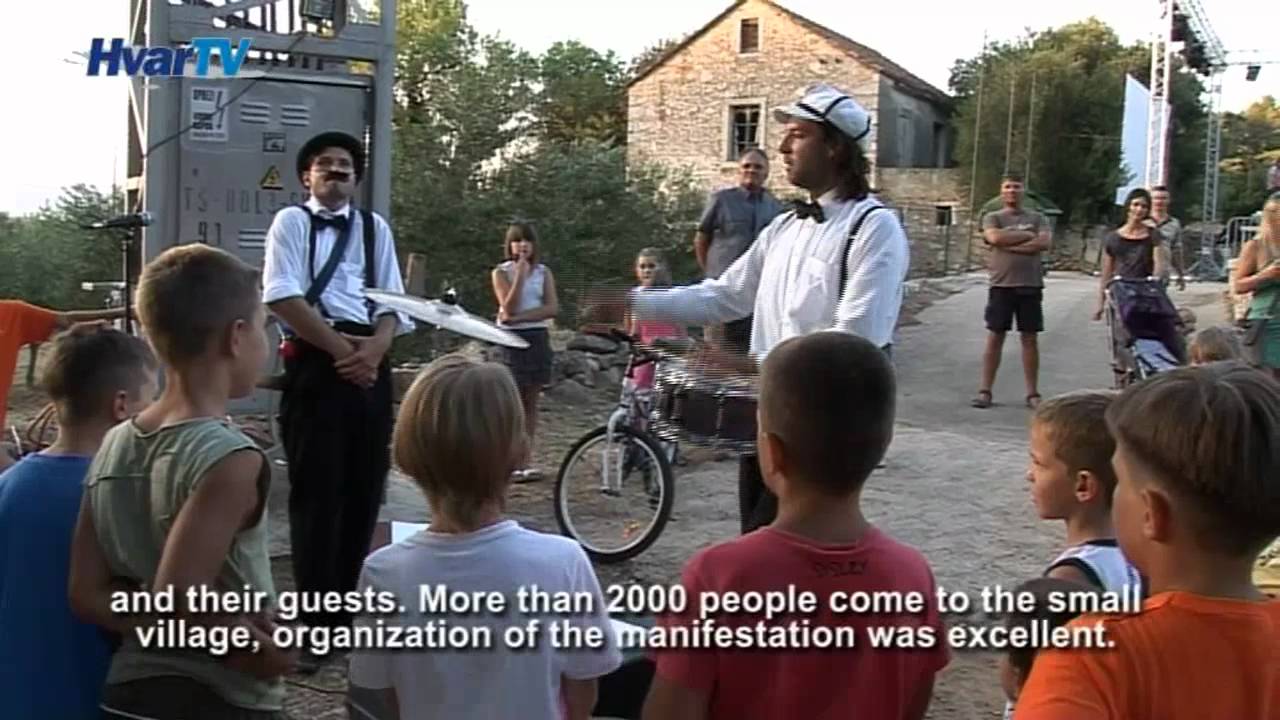 I didn't actually believe it until I saw (and tasted...) it, but the biggest festival on the island celebrates a rather unusual tradition in the inland village of Dol - eating dormice.
The village of Dol is one of only three places in Croatia which hunts and eats dormice. Local association Tartajun was formed over a decade ago to promote the traditions and heritage of Dol, and they decided to start the Puhijada, or edible dormouse festival. This week-long celebration of Dol tradition culminates with a big party on the Saturday night, with up to 5,000 visitors. And the main thing on the menu is 'puh', the local dormouse delicacy. Check it out in the video above.
Hvar has more UNESCO heritage than any other island in the world
It has beauty, sun, lavender, and fabulous wine. And culture. And heritage. Hvar has more UNESCO heritage than any island in the world. One UNESCO World Heritage Site (the Stari Grad Plain), and no less than 5 pieces of intangible UNESCO heritage: the Za Krizen (Behind the Cross) procession in Jelsa; the agave lace of the Benedictine Nuns; the Mediterranean Diet; klapa singing in southern Dalmatia; and the art of dry stone walling.
Tracing Ancient Greek Roots: From Faros to Paros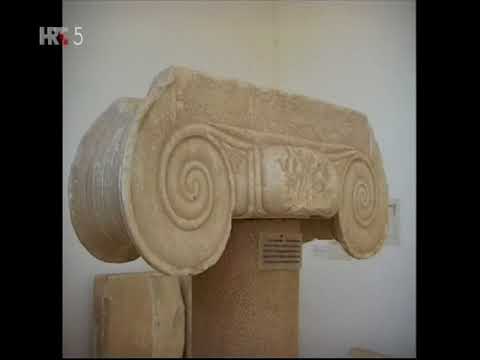 A previous name of the island was Faros, named by the Ancient Greeks who sailed into the bay of present-day Stari Grad back in 284 BC from the island of Paros. The conquering Greeks brought with them olive trees and vines to cultivate on Hvar.
Back in 2004, a voyage in a traditional wooden boat took place, with a delegation from the island once known as Faros returning to Paros with gifts, including vines and olive trees some 2,400 years later. You can learn more about the journey in the video above.
There are 8 words for 'chisel' but saying hello could not be simpler.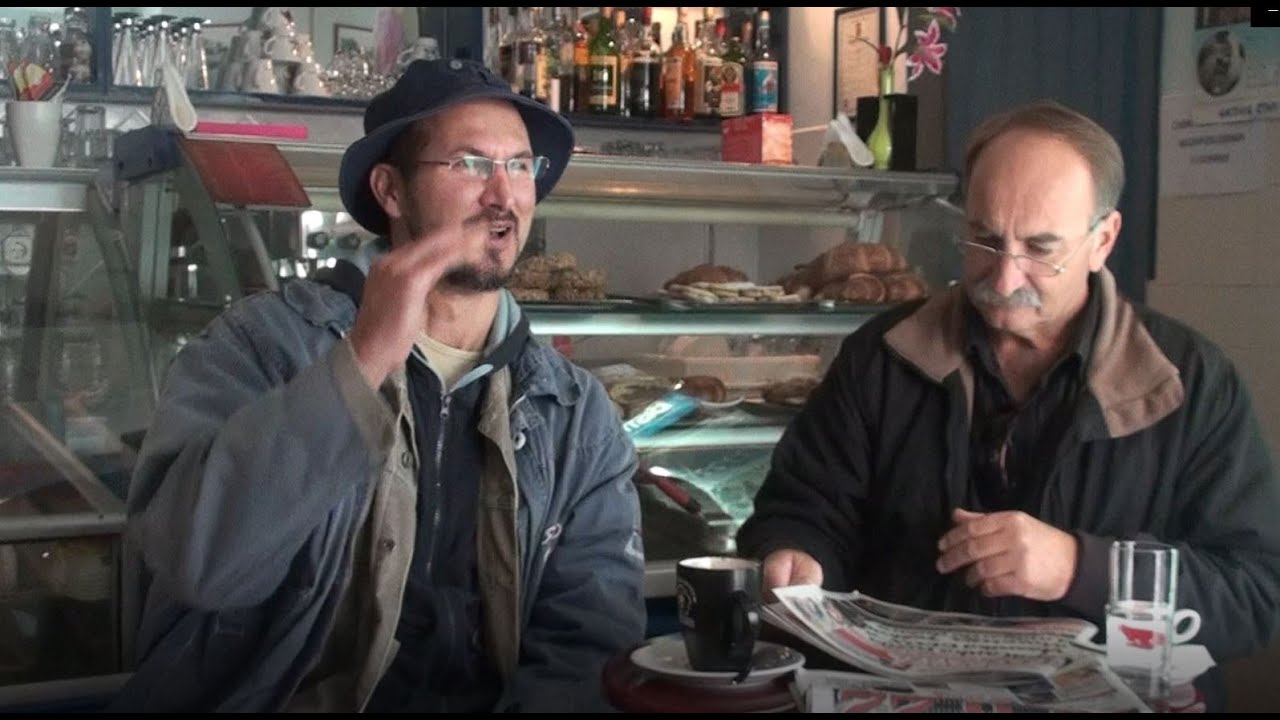 Hvar is rich in stone tradition, even more so in regional dialects. Both come together in the useless fact that there are eight different dialect words for 'chisel' on Hvar, the big joke being one can't buy a chisel for love nor money.
When it comes to greetings, however, things could not be simpler. The Dalmatian Grunt is the simplest form of greeting. And there is nobody better to demonstrate it than Professor Frank John Dubokovich, Guardian of the Hvar Dialects.
Digital Nomads in Hvar
The digital nomad era is upon us, and Hvar has been one of the more popular places for people to travel to. Now that the Croatian digital nomad permit is a reality, more Americans are coming, and a small community is growing quietly. Interestingly, while many locals think the winter is too quiet, the Dalmatian winter life seems to appeal to the remote working visitors. For a very good overview of this, check out this interview with an American on Hvar, who became only the second in Croatia to get the permit.
A great way to connect with this community is via the Facebook group, Expats on Hvar.
English-speaking Hvar: Where can I find an English-speaking...
English is widely spoken on Hvar, and you will have no problem communicating. Some important numbers:
Health Center Hvar
Ul. biskupa Jurja Dubokovića 3
21450 Hvar
Situated in Majerovica near the Hotel Amfora, are these medical services available:
- general practitioner +385 (0)21 778 046
- gynecologist +385 (0)21 742 693, +385 (0)98 433 244
- pediatrician +385 (0)21 742 716
- laboratory services +385 (0)21 778-043
- radiology +385 (0)21 778-045
- emergency room : +385 (0)21 717 099
There is another Health Center situated on the main square in Hvar (Trg Sv. Stjepana), where you can find these services:
- GPs +385 (0)21 743 103, +385 (0)21 717 422
- dentist +385 (0)21 742 122
Emergency room is situated in the Health Center Hvar in Majerovica and a helicopter service is available in case of a serious health situation to transfer the patient to Split Hospital within minutes. Number to reach the emergency room in Hvar town is: +385 (0)21 717 099
Health Center Jelsa
Pelinje b.b.
21465 Jelsa
Situated little outside of the city near the sports center on a newly build road in Pelinje. Available are these medical services:
- general practitioner +385 (0)21 778 682, +385 (0)21 778 680
- dentist +385 (0)21 583 540, +385(99)247 02 13
- emergency room + 385 (0)21 765 122, +385 (0)99 471 148, +385 112
Emergency room Jelsa is situated in the Health Center in Pelinje and again, the helicopter service is ready to take the patient to Split Hospital if needed. Numbers to reach the emergency room in Jelsa is: + 385 (0)21 765 122, +385 (0)99 471 148, +385 112
Conferences in Hvar
Hvar is the perfect destination for conferences and MICE tourism. Hotel Amfora has state of the art conferencing facilities, ideally located with the backdrop of the Pakleni Islands. Learn more.
Weddings in Hvar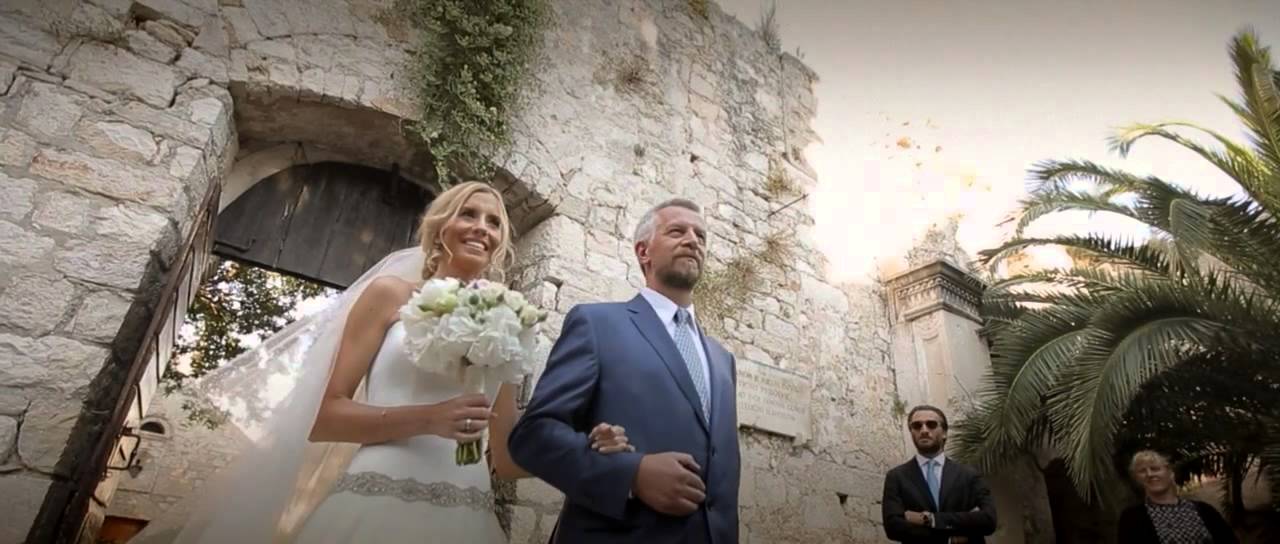 Looking for a romantic place to get hitched? Look no further than Hvar Town. There has been an explosion of foreign weddings in recent years, with many couples also spending their honeymoon on the sunshine island. For more on getting hitched on Hvar, check the Suncani Hvar wedding packages.
Real Estate in Hvar
Like everywhere on the Dalmatian coast, Hvar enjoyed a property boom in 2004, as British and Irish investors flocked to Croatia to buy investment property. The market has been quite quiet since the 2008 crash, but there are properties for sale. Looking for a property in town or on the island? Pay a visit to Balustrade Estates .
Map of Hvar
Where is Hvar located on the map?
Surrounded by the islands of Korcula, Brac, Vis and Solta, Hvar lies in the centre of the Dalmatian Adriatic, about 1 hour south by catamaran from Split.
Map of town
Hvar and COVID-19
The only place where you can currently get tested at your request is on Hvar. It's in Jelsa at the Health centre and you need to make an appointment by phone: +385 (0)91 151 2010. Things change quickly regarding COVID-19, so for the latest information, follow the TC daily travel update.
Hvar live cam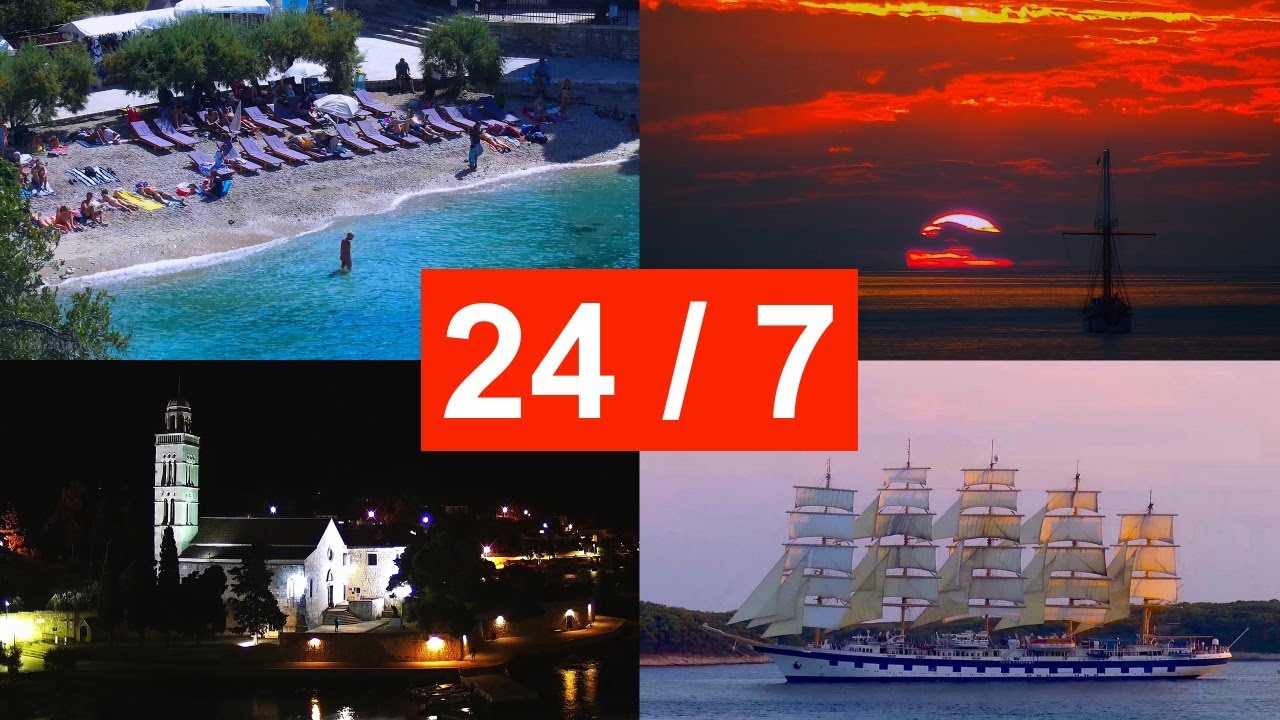 Missing your daily Hvar fix? Tune in to this 24/7 webcam, which takes in some of the best locations in the town. A great way to keep you going through those dark winter months, as you wait for your next Dalmatian holiday.
What is the cost of living?
Hvar Town is certainly not the cheapest place in Croatia. Prices vary a LOT depending on the time of year, especially with accommodation. There is definitely a premium for being on the exclusive part of the island, but there are cheaper places to be found as well. In addition to the price tag associated with such an exclusive destination, in addition to the generally higher prices on an island. More expensive she may be, but she is definitely worth it.
How to pronounce Hvar?
Despite the fact that I lived on the island for 13 years, I still cannot properly pronounce its name. The H+V is a problem for most foreigners, and the best way to approach it, I think, is as a F+V - Fvar.
Other common approaches include HA-VAR, or simply VAR. Both are widely understood. The locals have their own word for Hvar, which is a lot easier to remember and pronounce - For. If in doubt, just ask they way to Croatia's premier island, and you will be shown the way.
Hvar population
The population of the island of Hvar according to the last census in 2011 was just over 11,000, of whom 4,000 lived in Hvar Town itself.
Can I drink the tap water in Hvar?
Yes, the tap water is totally safe to drink on Hvar. As is
What is the Hvar postcode?
If you are sending mail to Hvar Town, the post code is 21450. The telephone code is 021 (if dialling internationally, remove the 0 - +38521)
LGBT Hvar
Dalmatia is a conservative society, and the tradition of openness to the LGBT movement is not that well developed. Having said that, tourism has definitely helped to speed up that process, and LGBT visitors are a lot more welcome than they were just a decade ago. The island of Jerolim has a reputation for LGBT-friendly beaches. Avoiding open displays of affection in public is recommended, however. For more on LGBT in Croatia, check out the TC guide.
Celebrity Hvar
Which celebrities have visited Hvar? The better question, perhaps, is which ones haven't, and would you even know if they haven't?
Hvar Town is famously egalitarian, a stunning destination where the backpacker and the super-yacht owner share the same waterfront. Celebrities are generally left alone here by the locals, with many coming to locations on the Pakleni Islands away from the prying lenses of the paparazzi, so that nobody even knew they were there.
If, however, you are a visiting British prince and fall into a nightclub swimming pool after one too many, as happened to young Harry in 2011, expect that to make the news. Or if you are an A-lister showing off your baby bump for the first time, such as Beyonce (who went on to name Blue Ivy after a tree on Hvar), that too, will make the news.
Tom Cruise had a relaxing walk around town on his Hvar visit. Other famous names include Bill Gates, Roman Abramovich, Orson Welles, Edward and Mrs Simpson, Jackie Onassis, Demi Moore, Giorgio Armani and Ellen de Generes. Here are our top 10 celebrity visits to Hvar over the years.
How big is Hvar island?
Hvar is the fourth biggest Croatian island, some 297 km2 in total. It stretches 68 km from east to west, with its deepest point being only 10.5 km long. Its many idyllic coves contribute to its 254.2 km coastline. Its highest point at Sveti Nikola is 621 metres above sea level.
What is Hvar famous for?
Hvar is known as the lavender island, the sunniest island in Europe, and Croatia's premier tourist island.
Lavender, Dormice and a Donkey Named Mercedes
Looking for a short fun read about life on Hvar as you laze on the beach? To celebrate my 10 years of living on Hvar back in 2013, I wrote Lavender, Dormice and a Donkey Named Mercedes, an expat reflection of a decade on the world's most beautiful island. It is available on Amazon on Kindle and in paperback, along with my (rather outdated) Hvar, an Insider's Guide.
More information
The Hvar Town Tourist Board is on the main square, part of the Arsenal building as you enter from the water.
Trg svetog Stjepana 42, 21450, Hvar
www.visithvar.hr
+385(0)21-741059
This email address is being protected from spambots. You need JavaScript enabled to view it.
To follow the latest news from Hvar, check out the dedicated TCN page.