Health tourism in Croatia?!?
Croatia, the land of 1,000 islands, endless coastline and beaches to die for. It is no wonder that Croatia has become such a hit tourism destination in recent years. But health tourism? Really?!?
Oh yes indeed. Not only does Croatia offer close proximity to Europe and the chance to combine your treatment with an unforgettable holiday that you can fund from the savings, but the quality of private health care is on a par with anywhere in the world.
Dental, cosmetic, dertatological, plastic surgery, laser eye surgery, stem cell therapy, and even the only place in Europe to offer the revolutionary Mayo Clinic co-founded OneOme RightMed pharmacogenetic test, Croatia produces plenty of surprises both on and off the pitch.
And medical tourism is one of its truly undiscovered gems.
Why Croatia could reach a medical tourism World Cup Final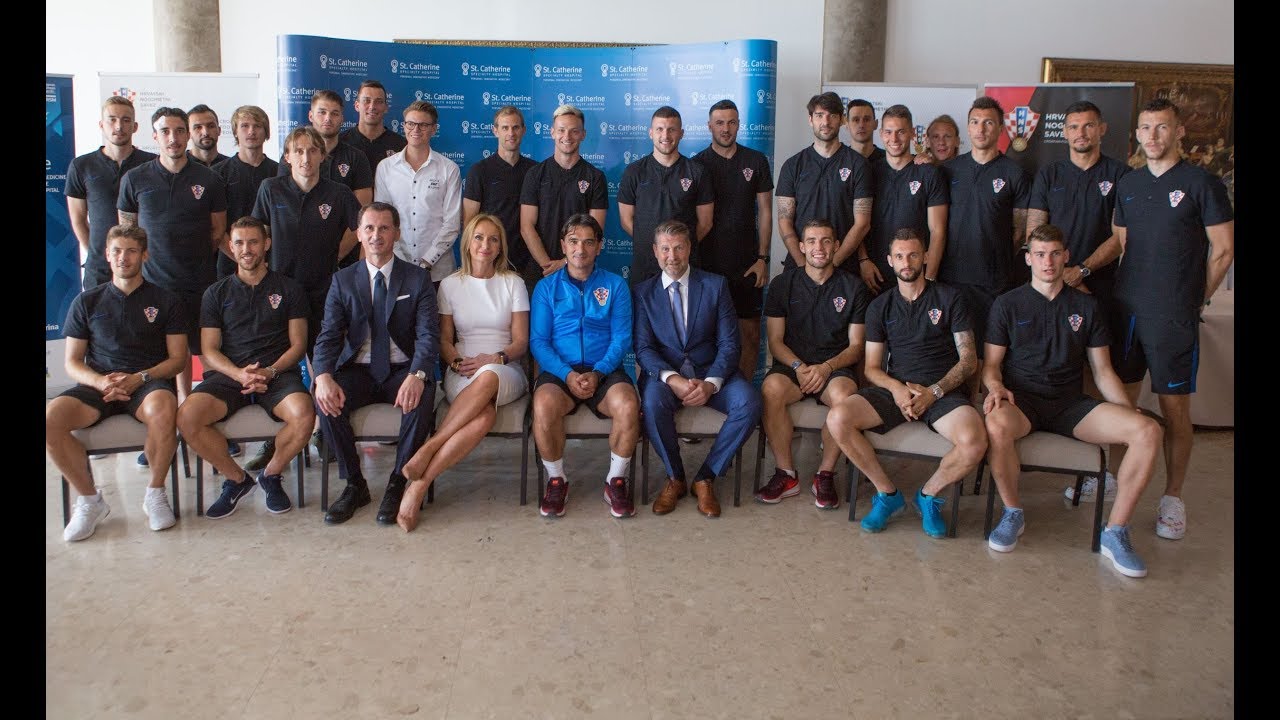 To illustrate the point of how undiscovered medical tourism is here, I only came across it in earnest last year. What I discovered truly blew me away. Here was an industry with so many levels of excellence, it was hard to know where to start.
So many incredible professionals doing groundbreaking work in their fields. As Croatia's unfancied football heroes reached the World Cup Final in Moscow, I realised that the country's medical tourism industry was on a similar par.
St Catherine Specialty Hospital for Modric (they are already the official team hospital), Bagatin Clinic for Rakitic, Svjetlost Eye Clinic for Madzukic. Brilliant individuals who came together for collective success. Learn how Croatia's medical tourism industry can emulate its footballing colleagues.
Croatia, where organised health tourism in Europe began
Health tourism in Croatia is not a new concept; indeed the oldest organised tourism in Europe began here. Back on May 15, 2018, the Hvar Health Society opened its doors in Hvar Town.
This is credited as the birthplace of organised tourism in Europe. Known as the Austrian Madeira, Hvar attracted the sick from the Austro-Hungarian aristoctacy, who came to recuperate in its temperate climate.
The founding of the Hvar Health Society was celebrated in some style in 2018, the 150th year of organised tourism in Europe. Croatian medical tourism has a rich and long tradition.
Mayo Clinic OneOme pharmacogenetic test in Europe: only in Croatia
If I was looking for one example of how the best Croatian private healthcare ranked in the world, it would undoubtedly be St Catherine Specialty Hospital. Among the MANY impressive things St Catherine offers, it is the first and only partner in Europe of the revolutionary OneOme RightMed pharamacogenetic test.
I had not realised that ADR (Adverse Drug Reactions) killed over 100,000 Americans a year (the fourth biggest killer). Or that $136 billion is spent on drugs which don't work.
Enter the revolutionary OneOme RightMed pharmacogenetic test, co-founded by Mayo Clinic. And only available in Croatia in Europe. Read more about the revolutionary personalised medicine technology.
Health tourism in Croatia: what the experts think
The more I looked into the Croatian medical tourism story, the more I became intrigued. And it was not just me who saw the potential. Various industry experts, all of whom had been in Croatia recently, concurred. Croatia had the potential to be in the top 10 medical tourism destinations in the world within 5 years.
I interviewed several global medical tourism experts. Keith Pollard, Editor in Chief of the International Medical Travel Journal, on the potential of Croatia's private healthcare sector.
Medical tourism branding guru Ilan Geva conducted a special seminar on developing Croatia's brand in Zagreb in November 2018. After the seminar, Geva offered his thoughts to TCN on how Croatia should proceed.
Another well-known global speaker, Dr Prem Jagyasi, was in Zagreb in October 2018 as a conference speaker. Here are his thoughts (with some statistics) on Croatia's place and potential place in the market.
The message was the same throughout. Croatia has HUGE potential to become a global player, but only if they unite.
Top 6 dermatological clinics in Europe: 3 in Zagreb
How best to demonstrate the quality of what is on offer in Croatia? Perhaps through the votes of respected institutions in the industry. Although dermatology is far from the biggest aspect of health tourism in Croatia, three of the top 6 English-speaking dermatological clinics are in Zagreb.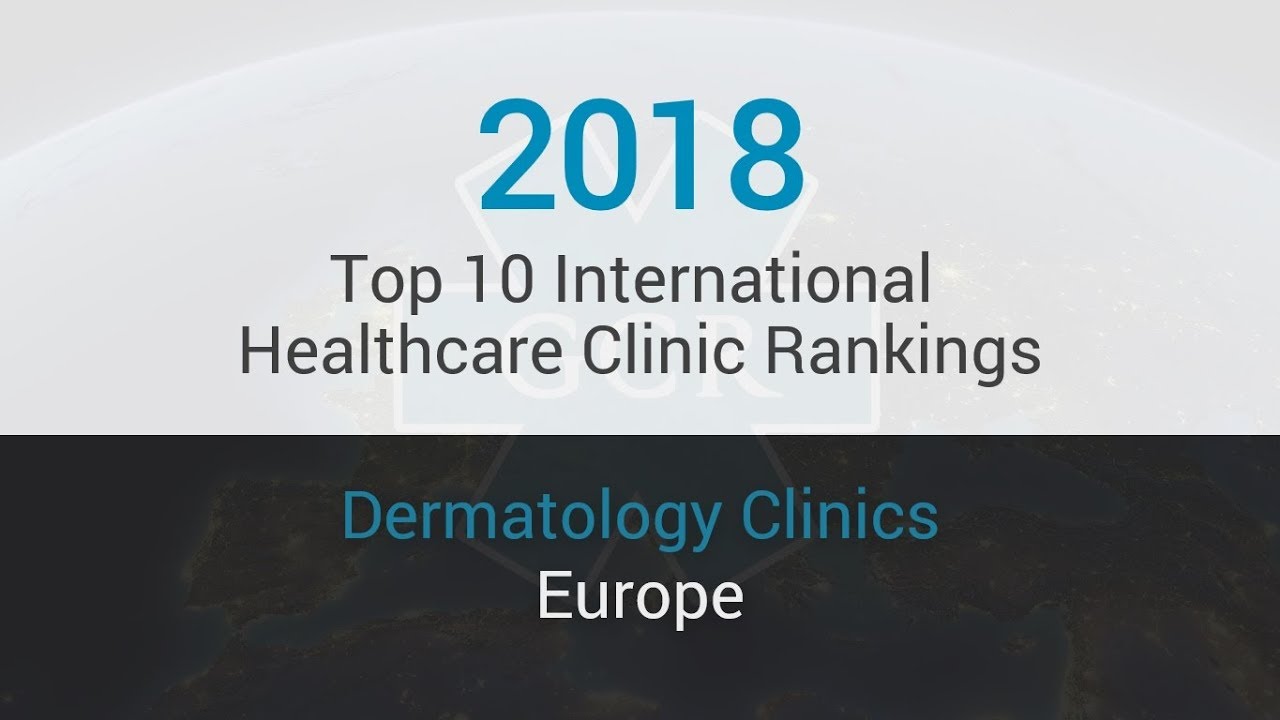 Dental tourism in Istria, Kvarner, and Zagreb
Cheap dental treatment has become synonymous with travel to Eastern Europe in recent years. Budapest has done an excellent job at establishing itself as the dental capital of Eastern Europe, but the potential of Croatia is equal to Hungary.
So much so that Keith Pollard of IMTJ reckons that Croatia could take 25% of Hungary's business if it got organised.
And while there are many excellent clinics in Zagreb, the real Croatian dental story is taking place along the coast towards the border with Slovenia.
For here is the entry point for the biggest dental market for Croatia currently - Italy.
Istria and Kvarner are doing a roaring trade in dental implants and other services with Italian patients. Travel times are short, treatment quality is high, and the considerably savings add up to more than pay for a pleasant holiday as well.
Croatian stem cell therapy in a Leading Hospital of the World
Cutting edge stem cell therapy is perhaps another area of treatment one would not expect in Croatia. And yet it exists, with St Catherine Specialty Hospital known as a 'centre of excellence' for cartliage defect treatment with mesenchymal stem cells.
Expert laser eye surgery at fraction of Western prices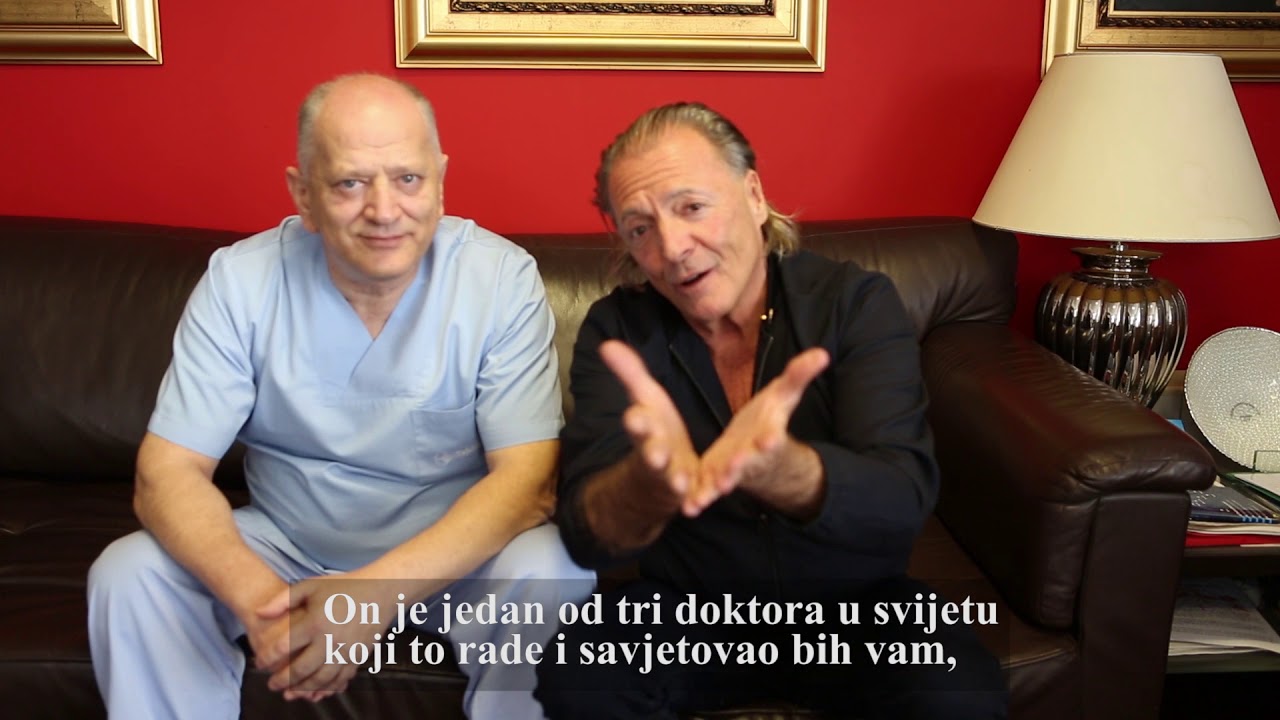 Another aspect of health tourism in Croatia which struck me with its quality was laser eye surgery. Regional market leaders Svjetlost Eye Clinic have performed tens of thousands of successful operations over the last decade or so.
With internationally acclaimed surgeons, the latest equipment and prices a fraction of other European countries, it is not hard to understand why more foreigners are choosing Croatia to fix their eyes.
Non-invasive and painless precision laser surgery which takes about 5 minutes per eye is followed by a check up the next day. And that is all! The savings are considerable, and you can use them to enjoy a short city break in Zagreb. Or something longer and more relaxing along the coast, of course.
Croatia, the holiday plus treatment centre equals total satisfaction
Croatia has about 18 million tourists a year. If just 1% of them planned to address some health issues, that would be 180,000 patients a year. It is a win-win for patient and clinic.
Apart from the quality of healthcare at affordable prices, there are other important considerations. Operations rarely happen in isolation, and the post-operative recuperation environment is also important.
This is where Croatia becomes even more attractive as a medical tourism destination. Conveniently located in Europe (and the EU), English is widely spoken. Croatia is also a very safe destination with an outstanding tourism offer in terms of nature, culture and gastronomy.
A little forward planning and managing your healthcare needs can easily mean that the savings on your treatment more than pay for a holiday in the process. Learn more about how to get a holiday for free in Croatia by combining it with your healthcare needs.
The pioneers of health tourism in Croatia: Bagatin Clinic
When they write the history of the success of the Croatian medical tourism industry, they will probably build a statue to a man called Ognjen Bagatin.
I can honestly say I have not many anyone in this region (or perhaps in life) with so much drive and determination to succees. Success for his business, but also success for Croatian medical tourism on the global stage.
Bagatin Clinic is EVERYWHERE! And that includes international awards and recognition for its high-quality work. The region's most high-profile clinic specialised in four main areas: dental, cosmetic, plastic surgery and dermatology (Europe's number one, according to the video above).
Bagatin Clinic expanded from its Zagreb base to open its first clinic on the coast - in Split - in January 2019. You can learn more about Bagatin and its services on the official website.
The Kvarner Health Cluster
While attempts to organise the industry on a national level are in their infancy, certain regions of Croatian medical tourism are very well-organised indeed. Pride of place in this respect goes to the Kvarner Health Cluster.
This region includes Crikvenica, which celebrated 130 years of health tourism in 2018. It also includes Losinj, the Island of Vitality which is enjoying considerable success with its luxury wellness tourism. Rijeka is one of Croatia's most important dental centres, and Opatija has a health tourism tradition as long as anywhere in Croatia.
The Kvarner Health Cluster is extremely active, and their annual Crikvenica International Health Tourism conference attracts some of the biggest international names in the industry. Learn more about the Kvarner Health Cluster.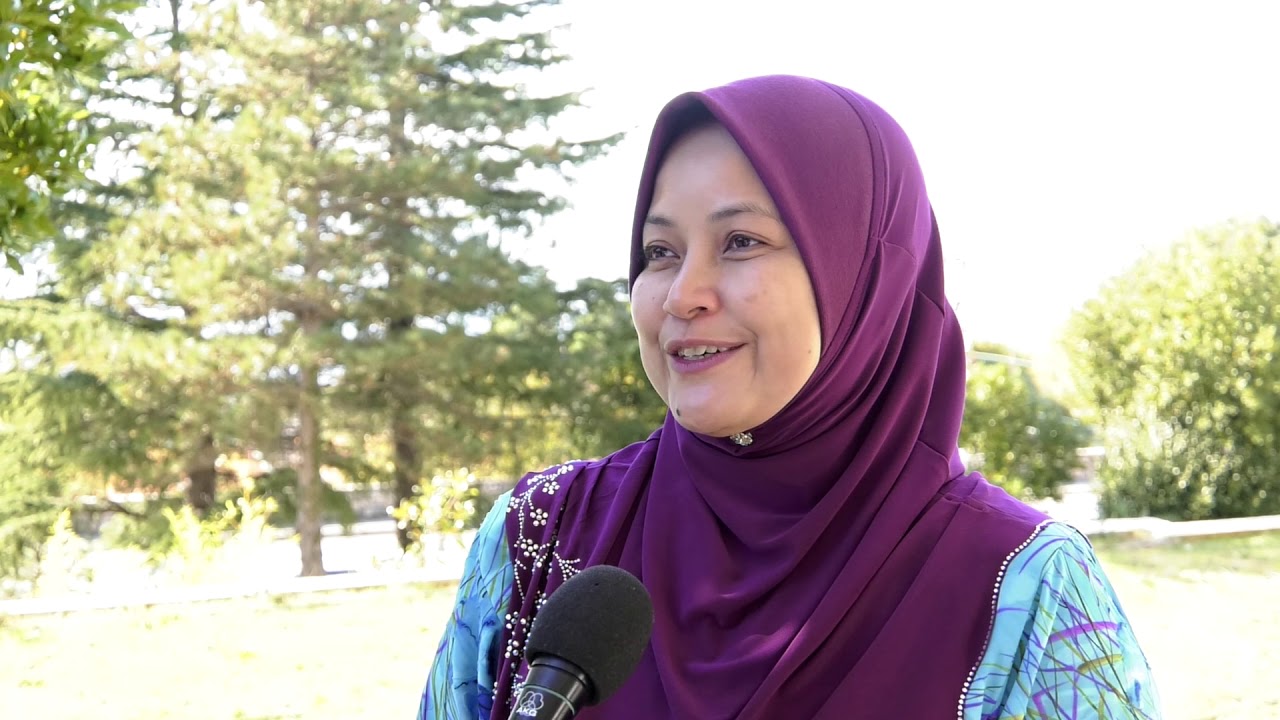 The Pannonian Health Cluster
The health tourism story is reaching all parts of Croatia, and it is not just confined to Zagreb and the coast. Several outstanding clinics from Slavonia and Baranja have organised themselves into the Pannonian Health Cluster.
If you were to read just 1 testimonial about health tourism in Croatia...
But it is not possible to tell the story of health tourism in Croatia without mentioning Carl. It is perhaps my favourite Croatian tourism promotion story ever. And yet, it was not even intended as a tourism promotional story.
Just a simple tale of how one man had his life transformed by a whirlwind trip to Croatia during Advent in Zagreb in 2017. A man who had never really travelled out of the United States, but who was persuaded to come to a dental clinic in Zagreb.
Not only did he save tens of thousands of dollars in treatment costs as his mouth was transformed, but he did so in just 10 days, rather than the 2 years he had been quoted back home.
Add into the mix a holiday of a lifetime in magical Zagreb at Christmas. You can read Carl's incredible story of a life transformed by some quality Croatian dental care.
Looking to learn more about health tourism in Croatia? Here are 25 things to know.