Dubrovnik in a Page is sponsored by Sun Gardens Dubrovnik.
Ragusa, Pearl of the Adriatic, King's Landing - Welcome to Dubrovnik!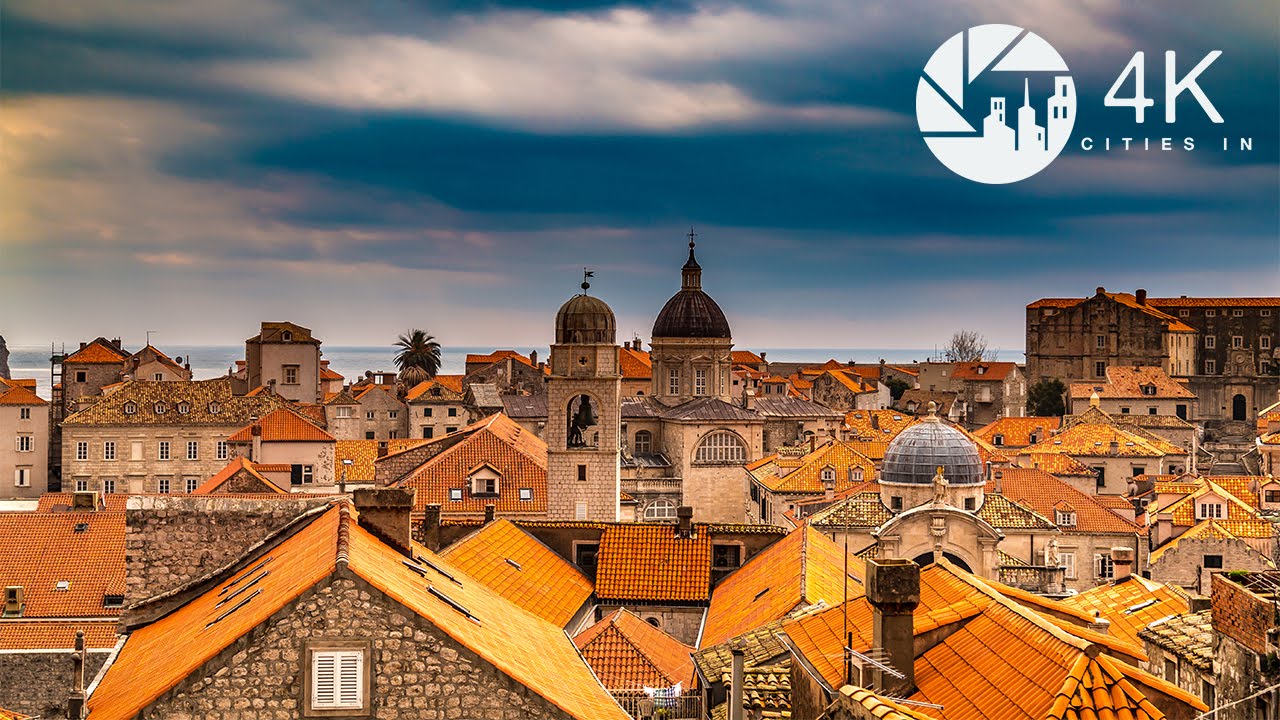 "Those who seek paradise on Earth should come to Dubrovnik," said George Bernard Shaw. He then went on to give Dubrovnik one of its most famous names - the Pearl of the Adriatic.
And what a pearl she is! Founded in the 7th century as Ragusa, Dubrovnik has a rich and colourful history. The city's independence and reputation for trade lies at the core of its proud history. The Dubrovnik Republic of Ragusa was founded in 1358 and continued until 1808. This longevity was made possible by expertly balancing interests of bigger powers surrounding the city, especially the Ottoman and Venetian Empire. It abolished slavery several hundred years before the birth of the United States. Some even claim that Dubrovnik was the first state to recognise the United States back in 1776.
UNESCO and Game of Thrones
A UNESCO World Heritage Site since 1979, the city came under siege in 1991 in the Homeland War. During this time, many of its famous orange-roof buildings were destroyed. Thankfully, the damage has been repaired. Dubrovnik is now enjoying a huge tourism boom.
Already popular, the city's international profile got a huge boost in recent years with the filming of hit HBO series Games of Thrones. In fact, some GoT fans visit 'King's Landing' without realising Dubrovnik is a famous town of culture and heritage in its own right. Tour guides sometimes answer if the walls disappear in winter. (You can check out that and other unusual tourist questions).
Ah, the walls! A million people walk the ancient outer walls of Old Town each year. Markedly, they remain as impregnable as they are impressive. Culture, history, tradition, adventure, food, wine, activities and fun - you'll find it all in Dubrovnik. Let's begin!
Is Dubrovnik Worth Visiting?
The city is known for its perfectly preserved medieval centre. Its amazing history is visible on every corner. Legends and stories of old await curious visitors within the imposing ramparts. However, the story of Dubrovnik as a destination only starts there. Cafés and restaurants are often located in beautiful areas and provide great wine and dine experiences. Local cuisine is largely influenced by typical Mediterranean mix of refreshing locally sourced vegetables, meats and delicious seafood.
Summer nights are alive with the bustle of both tourists and locals, with night life much richer than in the off-season months. The city and the surrounding area simply screams for exploration. Beautiful beaches and hidden bays provide perfect places to enjoy as a couple, a group of friends or a family. Activities on offer include hiking, sea kayaking, scuba diving and many more. Tours and excursions will take around some of the most beautiful areas of Croatian south while you explore the local history, food, wine or arts & crafts.
As a destination it can be more expensive than many other Croatian seaside cities and towns. But, Dubrovnik is more than just another city by the sea. It is a place to visit, get to know and then fall in love with. Besides, well informed travellers (which you will be after you finish reading this page) will find plenty of ways of not paying premium prices in Dubrovnik if they don't want to do so. If all this sounds good, then for you, Dubrovnik is well worth visiting.
Is Dubrovnik Expensive Really? Myth and Reality
Dubrovnik has a reputation for being expensive. Certainly, it can be. However, so can any prime location tourist destination in the world. Some locals on this subject;
"Compared to the same locations in Madrid, Paris or Barcelona, we are not expensive," said one. Markedly, locals don't compare themselves with the rest of Croatia. Instead, they compare against other top international destinations.
"I hear very many people talk about how expensive things are here, which always surprised me," says another. "Yes, there are a handful (okay, maybe more than a handful) of overpriced places. But, you get that anywhere. If you're willing to venture further than Stradun for your meal, you'll discover how cheap good food and drinks are. Dining in Dubrovnik doesn't begin and end with high-end fine dining in restaurants. Find out more about budget dining options later in the text.
More on the expensive Dubrovnik debate.
How Many Days do You Need in Dubrovnik?
Answer to this question will always be very individual. Average stay in Dubrovnik is less than 3 days. This is a very short period to spend in this city if your interests go beyond just exploring the main sights of the historical centre. After three days of exploration and tours, you will most likely become well acquainted with the main areas of Dubrovnik. You will then want to either relax and enjoy your favourite parts of the city, or explore further out into Dubrovnik-Neretva County.
When planning your first trip to Dubrovnik, have a vision of your perfect holiday. If it includes seeing as many places in Croatia as possible, then you can fit a quick visit to Dubrovnik in a single weekend or a long weekend. You want to experience the city and local lifestyle? Book at least 5-7 days in Dubrovnik and plan out a few activities to explore the surrounding areas as well.
Is Dubrovnik Safe?
It is hard to imagine a safer place than Dubrovnik. Violent crime rate is extremely low and with only 42000 inhabitants, it is very easy to notice any suspicious behaviours. Pick pockets pretty much don't exist among the local population, but during summer season there are rare incidents of minor thefts. International terrorism was never a problem in Dubrovnik.
Traffic can be quite busy and Croatians love fast driving, so do keep this in mind when visiting. City's crosswalks are numerous and well-marked. Most drivers will respect them. If you are renting scooters or motorcycles beware of the fact locals regularly split lanes and are quite skilful on two wheels. Local car drivers will expect you to be as quick and as skillfull when they see you riding a scooter.
When it comes to natural disasters, Dubrovnik is an earthquake prone area. It had seen several big quakes in its history, but the real danger of earthquake related injuries or death is extremely low. Other than that, forest fires sometimes plague the surrounding area. They are a problem all around the Mediterranean region.
There is very little in the way of dangerous wildlife around. The sea is full of fish, but there are no dangerous types of sharks in the waters around the cities. Venomous snakes are rare and only found in natural areas away from the city, on karst terrain. Black widow spider is the only venomous spider in the area, but its sightings are very rare and incidents of it biting humans almost non-existent.
Is Dubrovnik Pet Friendly?
Dubrovnik is getting to be more and more pet friendly. In not so distant past it would be very unusual to see pets accepted by bars or restaurants, but this is changing. Hospitality businesses do majority of their work on the outdoor terraces. So, they will usually not have a problem with guests coming in with pets. Dogs are getting to be more popular as apartment pets than ever before in Dubrovnik and this is having a positive impact on the way local business owners view dogs as well. Cats, on the other hand, have been ruling the city streets for centuries and they don't seem to be going anywhere.
When booking accommodation, make sure to inquire about whether they accept pets before you confirm your stay. Many apartment owners will allow them. When it comes to hotels, they vary with regards to their policies. Some will accept pets only in certain units, some will not and some have no restrictions.
Situation on the beaches and public transportation is a different matter. Pets can go on Dubrovnik public buses, but they must be in a carrier of some sort. Their heads can't be exposed to prevent possible biting when the bus gets crowded. Dogs on a leash cen't go on buses unless they are service dogs. Many people will protest dogs swimming on the beach alongside their children and ask the owners to remove the animal or keep it on the leash. There is only one dog beach in the city and it is in Lapad area (map below). It is not great. But it is adjacent to a nice beach area with plenty of walking paths and cafés.
Dubrovnik Croatia weather
When is the Best Time to Visit Dubrovnik?
When to visit a destination depends a lot on what you are looking to do. Also, it is true that your Dubrovnik experience will be very different depending on what time of the year you visit. The city's rapid rise in popularity means it is absolutely packed in peak season. So much so that the city introduced special counters to monitor how many people are entering the historical centre.
If crowds are not your thing, avoid July and August. Undeniably, May and early June, late September and October are much more pleasant in terms of numbers. And there's the added bonus of a more temperate climate.
Local authorities have worked hard in recent years to extend the season, both with additional flights and more events. And well they might - the city in winter is gorgeous. Although, at this time, most tourist businesses are taking a break. Restaurant tables, chairs and awnings disappear. As a result, the city reverts back to its original stone. Behold, authentic Dubrovnik.
Another top tip to see Dubrovnik at its finest is the first week of February. Because that's when locals celebrate their beloved patron saint, St. Blaise. Endearingly, it's a centuries-old tradition. People are crowding the streets. But, this time, they're locals. Finally, the city is again theirs and they joyfully immerse themselves in their customs and heritage. Truly it is quite the event. Read firsthand experiences from a couple of years ago.
Dubrovnik Shopping & Downloads: Souvenirs, Apps, Food items, Traditional Beverages…
What is a holiday without some shopping? It doesn't have to be much: a few trinkets and souvenirs here and there, a nice piece of art for your home, or a bottle of local wine. All this and much more is available for you in many of Dubrovnik's shops and souvenir shops.
Popular and Traditional Souvenirs
Dubrovnik souvenirs will often have images of the city or patron saint, St. Blaise on them. While many are made elsewhere, there are still interesting local souvenirs to choose from.
The most popular souvenir ornament of Dubrovnik area is without a doubt Konavle Embroidery. This countryside region of Konavle gave us a very popular embroidered ornament used traditionally in the region's traditional costumes. Today it is applied on many of the local souvenirs and is very popular. Learn more about it in our Cavtat & Konavle page.
Franciscan Monastery at the beginning of Stradun is famous for housing a 14th century pharmacy. The pharmacy still works and still produces its own creams and ointments made following centuries- old recipes. It is no wonder many tourists flock to the pharmacy to buy some of their popular products like cream of roses or Aqua Lavandulae.
Much like the rest of Croatian south, Dubrovnik is an area where Lavander was used for centuries in variety of way. Lavander pouches used traditionally in wardrobes to ward off moths are today made with interesting designs to sell as souvenirs.
Soaps made of locally source herbs and olive oil are going to be interesting for all looking for local cosmetics.
Local Jewellery
Dubrovnik has been renowned for its jewellery throughout its long history. Many goldsmiths and silversmiths had their shops within the walls. Aside from gold and silver, a very important precious material used in local jewellery was red Mediterranean coral. Most popular Dubrovnik piece of jewellery is known as Dubrovnik Button. It is a silver or gold (traditionally gold-plated silver) formed through special techniques into an ornamental sphere. It is most commonly carried on a long silver chain around the neck.
Food and Beverage Items
Some of the most popular souvenirs in Dubrovnik are food items. Candied orange peels known as arancini are probably the most common of sights in local souvenir stores. Sour oranges or wild oranges, as they are known locally, are also used to produce delicious marmalades and jams. Sugared almonds are also very popular as are sun dried figs.
Olive oil is a quintessential household item in Dubrovnik area. You will find some amazing olive oil in local shops, often in small, airplane-safe packaging.
Liqueurs and spirits are another things you will never be too far away from in Dubrovnik. The most basic form of these is rakija or lozovaca (grappa). Rakija is a strong, colourless spirit made from grapes. When infused with local herbs it creates travarica. If you add sugar and selected fruits or herbs to rakija and do another fermentation you will end up with a liqueur. These are lower in alcohol than rakija or travarica and often a bit sweet. Most popular are walnut, cherry or carob liqueurs, but there are many to choose from. If you get your hands on a good quality rose petal liqueur known as rozulin – buy it.
Dubrovnik wine scene deserves a separate chapter. Let's just say that the centuries of winemaking tradition and a great number of local varieties have made south of Croatia into a wine lover's dream destination. Don't miss out on local wine while here.
New Dubrovnik Souvenirs
There are many interesting and creative souvenir items coming out every year in Dubrovnik, so it pays to shop around. One of the items that captured our attention is Dubrovnik Chocolate Elbow.
Dubrovnik Elbow was a traditional unit of measure in Dubrovnik Republic. It is the length of distance between the hand and elbow of the popular Orlando whose statue adorns Luza Square. This unit of measure was used to measure all the goods coming into the city. As the goods would be measure in order to buy and sell them, it was important for the measurement to be precise. This is why a length of Dubrovnik Elbow stays to this day carved into the top stair of Orlando's Column. People coming out of Sponza Palace – the most important commerce building of Dubrovnik's past – were able to measure the goods they have bought to make sure they got a fair deal.
Local creativity revived this ancient length of measure by designing chocolate packaging with the image of Orlando's Column. It's a wonderfully interesting souvenir and quite a bit of chocolate, seeing how Dubrovnik Elbow is 51,2cm in length.
Recommended Stores
There are many shops in Dubrovnik catering to tourists. These are some of our favourites.
Life According to Kawa is a lifestyle shop loved by travellers and locals alike. Find it across the street from Ploce Gate. With a large collection of Croatian designed souvenirs, clothes, accessories, furniture, art and food & beverage items, you are guaranteed to find something you need.
Clara Stones is an amazing coral jewellery store and workshop. It offers a wide range of top quality coral pieces ranging from simple everyday jewellery to luxurious statement pieces with a price to match. Clara Stones is one jewellery stop you shouldn't miss while in Dubrovnik.
Terra Croatica is a gift shop that's very well equipped with a number of food items, a selection of Croatian wine, some household items, soaps and plenty more. It's carefully picked inventory will leave you browsing for a while.
Dubrovnik House is located across from the Dominican Monastery and offers quite a selection of traditional souvenirs as well as some paintings and art pieces.
Medusa is located on Prijeko Street and offers a variety of authentic products with a very interesting selection of natural cosmetics. It is a friendly store with more options that one might think possible in its small, but charming space.
Uje is a store franchise that can be found along Croatian coast. It gets its name from olive oil and it will have the best selection of olive oils in the city. They have three locations within Dubrovnik's Old Town with the main one being on Stradun.
Dubrovnik Apps
There are a few Dubrovnik apps you might enjoy. For making your way around town, you might find Dubrovnik Parking app to be suite helpful. As mentioned before taxi companies like Cammeo, Eko Taxi or Plavi Taxi have their own apps you can use to engage their services. Dubrovnik Airport app is very useful when planning or tracking your flights to and from the city. National ferry company Jadrolinija has its own app that can be used to plan out your island adventure.
Not all of Dubrovnik apps are serious, there is a recently released My Dubrovnik game app in which you take on a role of mayor of Dubrovnik. It is a management game that might be just what you need to kill time during your flight back home.
For more information
You can visit the official Dubrovnik Tourist Board website here.
For the latest news from the Pearl of the Adriatic, check out the dedicated TCN page.