Of Washington, Scotland and Peru: welcome to Brač!
Brač is one of Croatia's most accessible islands. But, that hardly explains its popularity. Undeniably it is incredibly beautiful. Moreover, it has a diverse and unique range of things to do and see. Its many facets and assets combine to make Brač the favourite island of many Croats and visitors alike.
The island's most famous export is its gorgeous white stone. Indeed, it is said to adorn parts of The White House. As well as plenty of other famous historic buildings. These include Diocletian's Palace, Liverpool Cathedral and the Hungarian Parliament.
But, that's an export. And you're an import. So, let's take a closer look at this irresistable island.
How to get to Brač
By ferry from Split to Supetar
It's easy to get to Brač. In fact, it's maybe the easiest island to reach in the whole of Dalmatia. The main ferry connection from Split to Supetar goes 9 times a day even in winter. The journey time is only an hour. Many islanders take this trip twice daily, commuting to work.
By ferry from Makarska to Sumartin
Another ferry links mainland Makarska to Sumartin on the other side of the island. Although, this is smaller and less frequent. However, this is definitely the one to try and take if you're coming from Dubrovnik.
By boat (catamaran) from Hvar or Split
Bol has a daily catamaran connection to Split (one hour). Additionally, one runs to Jelsa on Hvar (25 mins). Furthermore, these run year-round. Be prepared for cancellations in bad weather. Although, in peak season, that's extremely rare. Anther catamaran connection connects Milna on the island to both Split and Hvar Town.
Flights to Brač
Brač Airport is a major asset for the island. Facing closure due to lack of traffic just a few years ago, it's now undergone a renaissance. In a usual season, direct flights run to several countries. Indeed, investment implies that traffic and destinations will increase further still. Here is the Total Croatia guide to the airport.
5 things not to miss on Brač
Where to start? This island is AMAZING. Here are 5 things not to miss.
Dragon's Cave
If you enjoy a hike, go to Dragon's Cave above Murvica, near Bol. Their incredible stone carvings have never been properly explained. Zoran, a very enthusiastic local guide, provides an outstanding experience. Read a firsthand experience here.
Blaca Monastery
Not far from Dragon's Cave is the incredible Blaca Monastery. It's quite a hike to get there. But, the experience is more than worth it. As you walk, spare a thought for the monks who carried a 400 kg grand piano there. It's still inside the monastery! They say 56 litres of wine were consumed by the monks en route. Check out this awesome video of the place.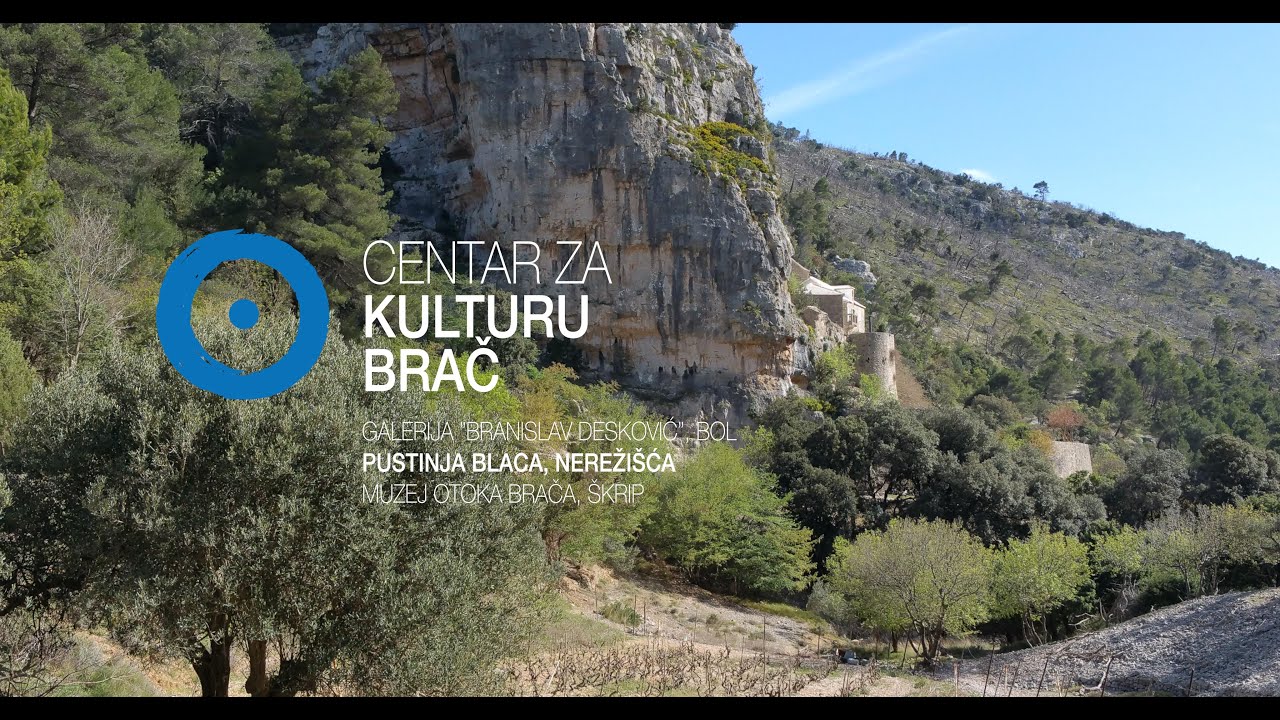 The stonemason school at Pucisca
The island's rich stone heritage is best seen in the gorgeous coastal town of Pucisca. Here, the local stonemasonry school is world-famous. And the quality of its pupils' work is quite breathtaking. Take a peak inside with TCN.
Skrip
Not far from Supetar is the oldest settlement on the island - Skrip. It is a divine little village, sitting inland. Its historic buildings have real character. Also, the island of Brač museum is there. Together with the fantastic olive oil museum, it offers a detailed look inside the island's rich past. The olive oil museum actually sits in the island's original oil mill. Skrip is a fabulous day out Check out a firsthand account of just how much fun can be had.
Vidova Gora
Have you ever wondered what it feels like to be on top of Paradise? Vidova Gora is the peak of the tallest island in Croatia. As you might expect, the views are divine. If plans are realised, there'll be a cable car from Bol to the top. But for now, you'll have to walk or drive. It's worth it.
Beaches on Brač
Perhaps Croatia's most iconic beach is on Brač - Zlatni Rat in Bol.
What looks like a sandy beach from the air is actually small pebbles. The beach changes its shape with the winds and tides. And when it is windy, it can look quite different.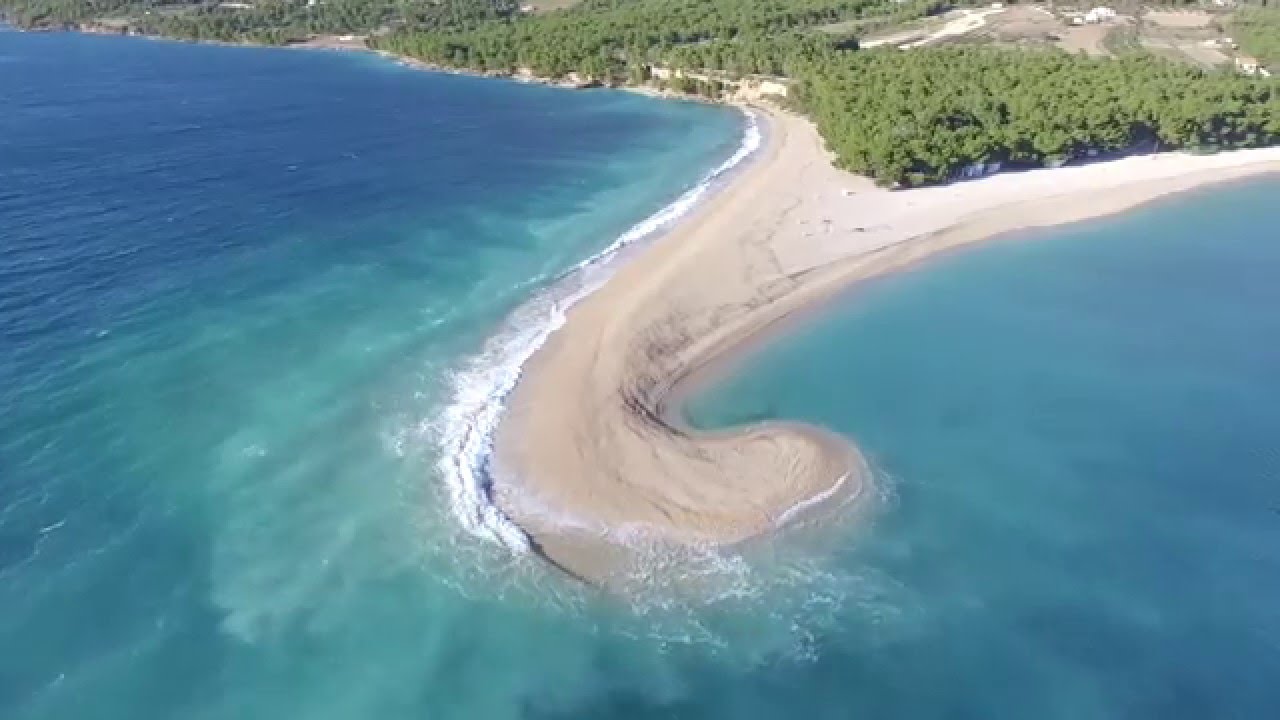 There are plenty of other beaches to enjoy on the island. Others are far less famous and, as a result, less crowded. Here are our top 5.
Where to stay on Brač
Hotels on Brač
Brač hotel numbers have increased dramatically. Nowhere is this more true than in Bol. Indeed, there the Bluesun brand helped transform the town.
Their 4-star Elaphusa hotel boasts the largest wellness spa on an Adriatic island. It's also the only island hotel to host a WTA tennis tournament. Its owners invested heavily in the airport and Stina winery. Indeed, Bluesun has added a lot of quality to Bol and Brač.
The other main hotel provider is Svpetrvs in Sutivan. This one's an American-owned enterprise and offers all-inclusive holidays.
Looking for something more intimate? Boutique heritage Lemongarden Hotel in Sutivan is one of the finest places to stay on the Adriatic.
Apartments, villas and luxury villa Brač
Although the island now has lots of hotels, they are not the most popular choice. In fact, just like everywhere else on the Croatian coast, private accommodation is king. There are so many super options here. Private apartments for couples and villas for families or friends. Also, there has been a big increase in Brač luxury villas over recent years.
Getting around
Car, rent a car, rent a scooter
There are very few coastal roads on the island. Indeed, to get from A to B you'll have to head inland on connecting roads.
Generally, the roads are in pretty good condition. Island drivers have their own specific rules. So, keep a lookout for the occasional erratic move. Many visitors find the best way to get around is by scooter. You can rent one here. Or rent a car. Learn more about the pros and cons of renting on an island versus the mainland.
Bus or bicycle
You can also travel around by bus. In fact, you'll find most of the main destinations covered by bus. For times and online ticket purchases, check out the Arriva bus website. Another great way to zip around the island is by bicycle. You can bring your own, rent one on the mainland and bring it over or rent one on Brač. Actually, it's not unheard of to be lent a bike by your apartment owner.
Things to do on Brač: food, wine and olive oil
The UNESCO Mediterranean diet
Healthy and fresh Dalmatian cooking lie at the heart of Brač food. In fact, it's so healthy the island's Mediterranean Diet has intangible UNESCO heritage. Only 8 other Mediterranean destinations have this. One is nearby Hvar.
Island specialties
Of course, Brač has its own specialities. Succulent and full of flavour, Brač lamb is highly-prized. Often you'll see it roasted whole, on a spit, above flickering flames. And if you are looking for a real local speciality, look no further than vitalac. Actually, it's skewered lamb offal. It's rustic, but the real deal for intrepid gourmands it's native to Brač. Check out how it's prepared in the video below.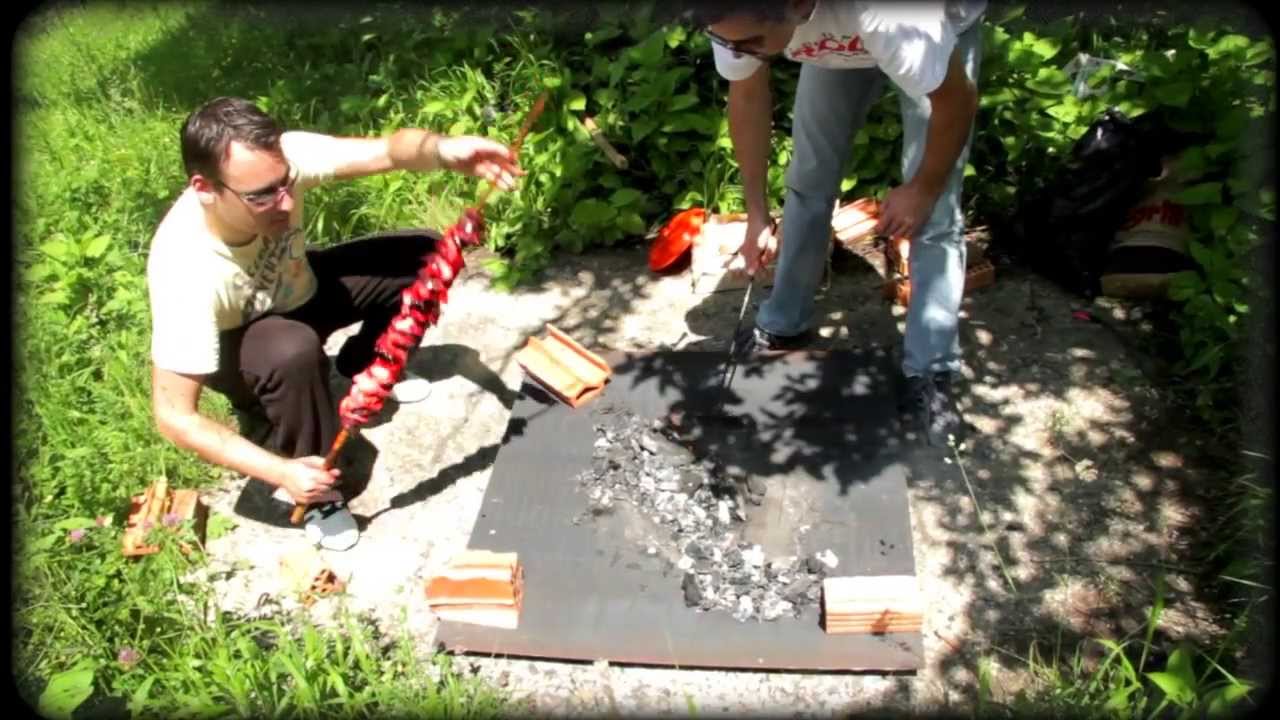 Just desserts
Looking for something authentic for dessert? Try 'sweet aphrodisiac', as one local speciality cake is sometimes known. In addition, there's Hrapoćuša, a cake. It's very much a local affair. Each family boasts its own special recipe. Here's more about this delightful treat, with family recipe included.
Wine
Although Brač has a rich wine tradition, professional winemakers are now few and far between. But, what's on offer is of extremely high quality.
The Bol wine cooperative dominates the town's waterfront and dates back to 1903. But, take a look inside and you'll see something altogether more modern. The Stina winery is quietly producing some of Croatia's best wines. Its iconic labels have won international acclaim. Learn more about the wines of Stina.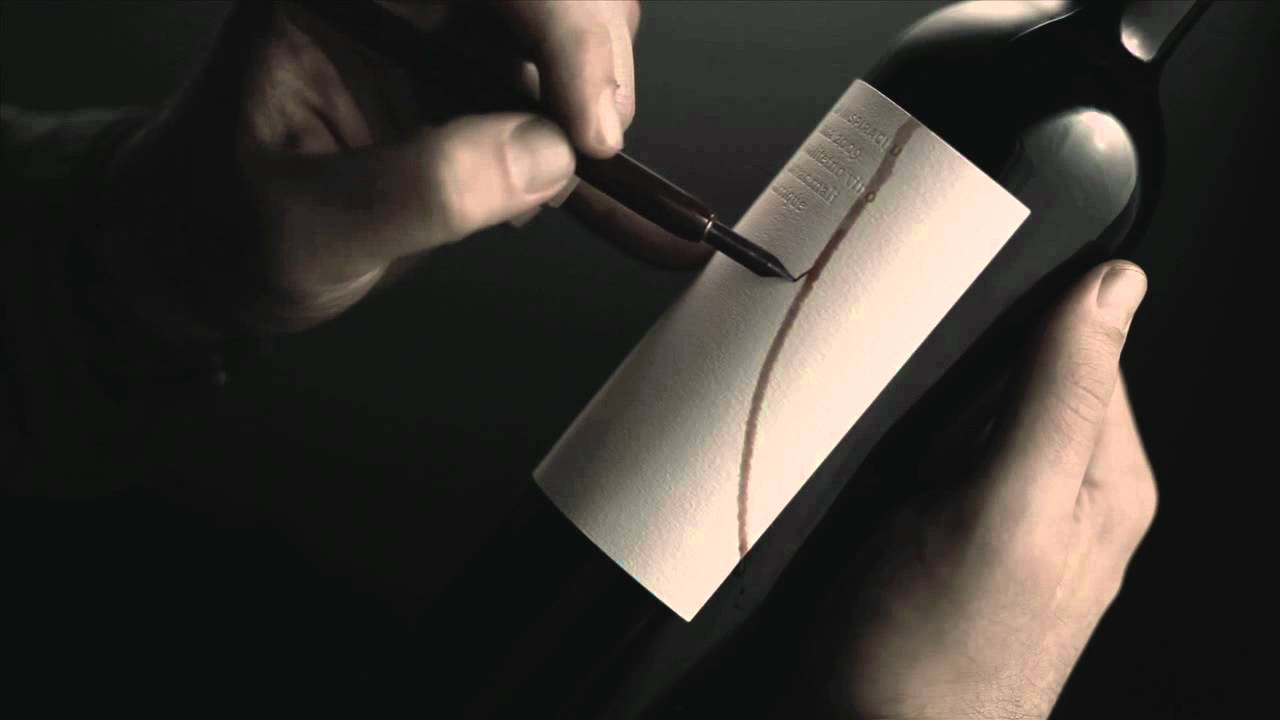 Head inland to the centre of the island and the fabulous Senjkovic winery. A young and delightful married couple, one is an island poet, the other a former professional footballer. The Senjkovic's have put together an impressive collection of island wines. Moreover, they include a signature rose and the first sparkling wine from a Dalmatian island.
You can visit both wineries by appointment, as well as on organised tours from Split.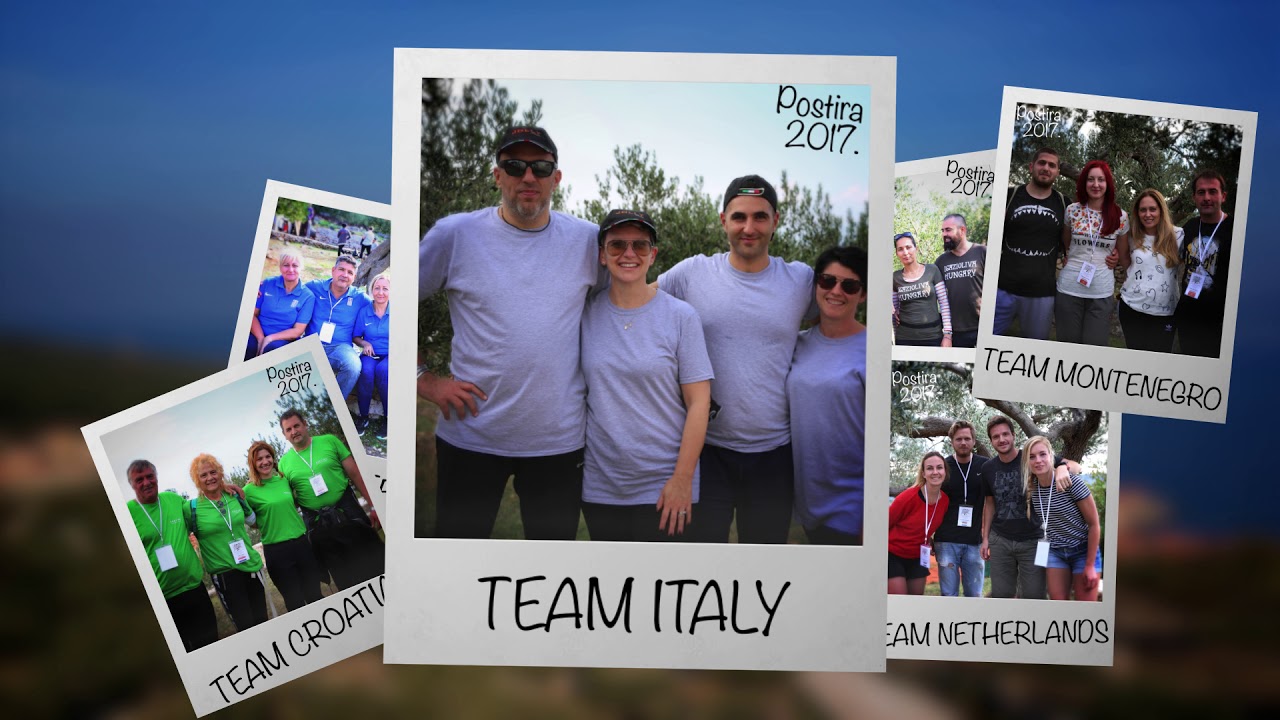 Olive oil from Brač is of excellent quality. As mentioned, the olive oil museum in Skrip records this important aspect of island history. The olive oil on sale is also outstanding. The island's repute rose considerably in 2017, with the launch of the first Olive Picking World Championship in Postira.
Things to do on Brač: culture and activities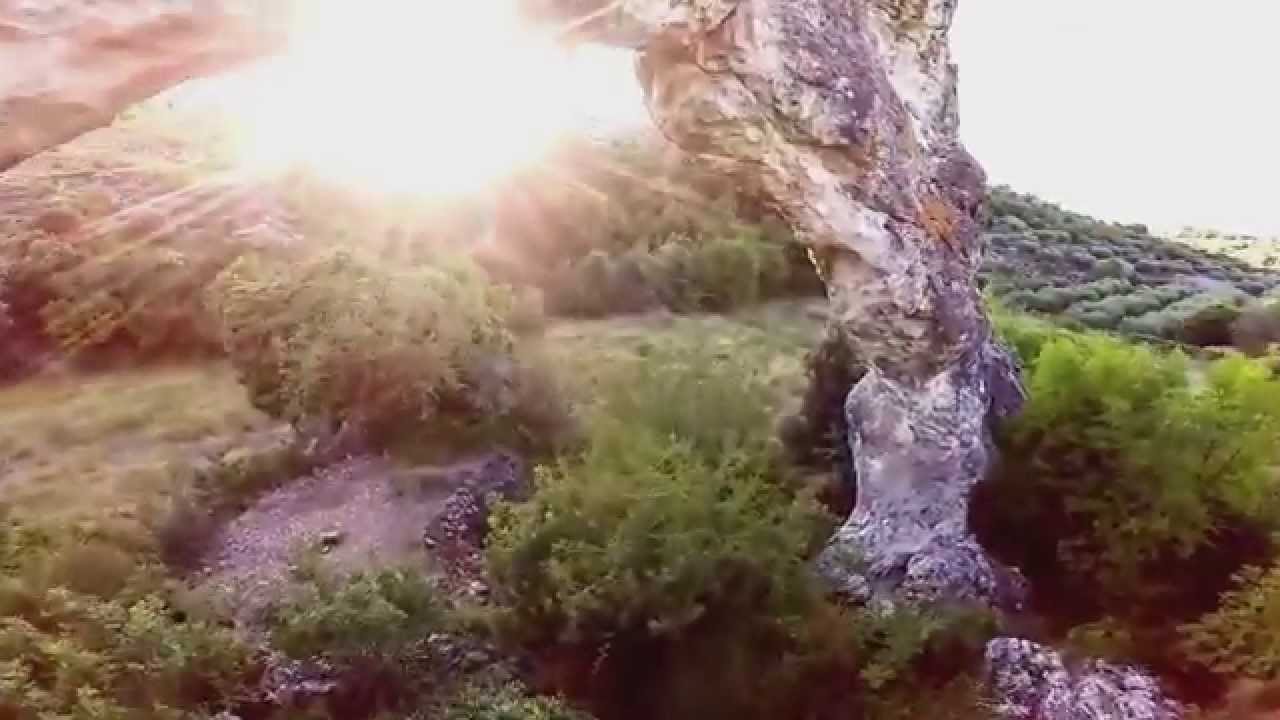 Activities
Brač has successfully branded itself as 'the island of culture and adventure'. And, it certainly has plenty to offer. Bol has become an important centre for adventure tourism. It offers some of the best windsurfing and kitesurfing on the coast. As well as the ATP Bol Tennis Open and a street art festival.
As mentioned, bikes are popular here. In fact, the island is now considered one of the best cycling destinations on the coast. Many agencies now offer island-hopping tours. Notably, these offer the plus of granting views of a few, such as Hvar and Korcula.
Hiking, kayaking, climbing, the list goes on.
Culture
Whichever way you look on Brač, there is culture and tradition. The stone villages have centuries of stories to tell. And the island's stonemasonry tradition is in evidence not just all over the world. You can see it on the island as well.
Each destination has its own array of tourism sights. But, there have also been some innovative attempts to highlight less obvious aspects of tourism here. They include a map of religious trails. These take visitors to some of the island's exceptional religious treasures.
Day trips from Brač
With so many things to do on the island, there is really little reason to leave. But if you do want to explore further, there are plenty of opportunities.
Split
The main ferry terminal makes Split extremely accessible. In fact, it's less than an hour away. With Diocletian's Palace so close, it makes for an ideal day out. What's more, you can marvel at Brač's famous stone in the UNESCO World Heritage Site.
Hvar
The island of Hvar is also extremely popular. There are two big options in particular. Daily tourist boats offer day trips from Bol to Jelsa. This is a great way to get a taster of Hvar and its wine town of Jelsa. Additionally, Jelsa has great beaches and restaurants. There is the additional transfer option of the daily catamaran from Bol to Jelsa.
Many prefer to visit Hvar's most popular place - Hvar Town. Take the bus there from Jelsa. Alternatively, rent a scooter or join an organised tour.
Makarska Riviera
The other ferry option is Sumartin to Makarska. This opens up the whole Makarska Riveria. Altogether, it's one of the great beach havens of the Adriatic. Notably, Makarska has great nightlife. Also, it's the perfect springboard to check out Biokovo Nature Park. Head further inland and see the lakes of Imotski.
Festivals on Brač
Brač buzzes with social activity year-round. For the best guide to what's on when you're there, check the Best of Brač event guide. It very comprehensive. You can also download it as an app.
Meet the destinations - Supetar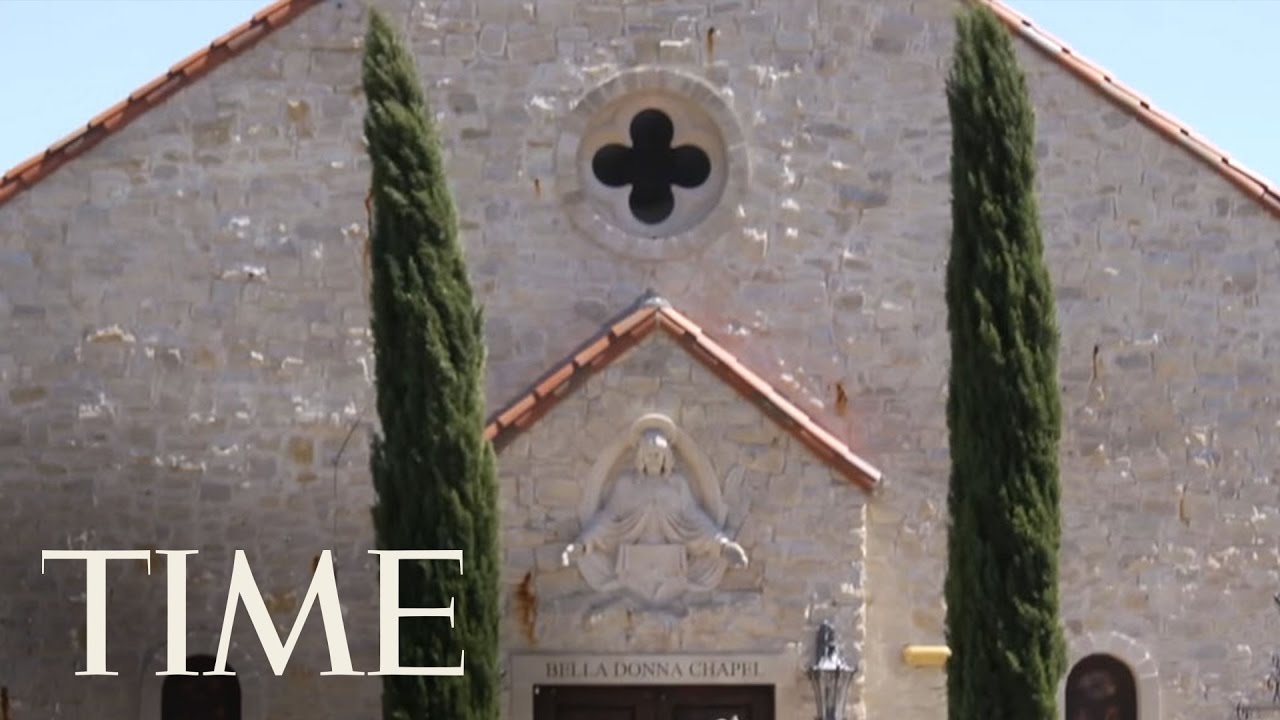 Perhaps the island's most unusual international association lies in Mckinney, Texas. Because there you'll find an entire Croatian village, a replica of Supetar. Check out the Time video above for the full story.
However, nothing beats visiting the original. And, Supetar is perfectly located to dip into island life even if you're short of time. One-hour Split ferries allow plenty of time for a great day trip.
Supetar stone waterfront is very pleasant. There are also exceptional treats in the surrounding villages, such as Splitska and Skrip. Read more about the full options available in Supetar.
Bol - the SymBOL of the Adriatic
The famous Zlatni Rat beach may be the most famous attraction in Bol, but it's not the only one. Visiting The White House, Bol's version. Or, go wine tasting at Stina and even tenpin bowling. Take a look at Bol beyond Zlatni Rat here.
Meet the destinations - Pučišća
Pucisca was previously named one of the top 10 most beautiful villages in Europe.
And it really is.
Dalmatia is full of stone villages. But there's something different, more perfect, about this one. But, what is it?
The answer, of course, lies in the stonemasonry tradition of its famous school. The whole village is brimming with it. Additionally, it has a truly gorgeous harbour. Learn more about this wonderful destination.
For more information about Brač
Keen to learn more about Croatia's tallest island? Here are 25 things to know.
For more information about what is happening on the island, check out the dedicated TCN page for Brac.